Unusual vacations travel tips
Mongolia tips
John Williamson from our supplier, Zavkhan shares his unusual vacation travel tips for Mongolia: "To visit a genuine, nomadic family and experience their incredible traditional hospitality will be the pinnacle of your trip to Mongolia. They will offer you salty, milky tea, which doesn't sound too appetising, but is actually quite pleasant, and they'll offer you preserved milk products like yoghurt and dried cheeses. There's a whole myriad of cultural dos and don'ts, but a few to get you started are: you don't hesitate on the threshold of a ger because that questions their hospitality, instead you walk straight in; men walk round to the left and women to the right; the most respected members of the party sit at the head of the ger – having a local guide and translator with you is invaluable because it'll save you doing anything wrong and accidentally causing offence and it will help you understand the intricacies of their fascinating way of life."
Our Unusual vacations guide Vacations
Tips on getting up close to wildlife
Mark Huggins, from our supplier Undiscovered Destinations, shares his advice about their Burma cultural vacation: "Near Kalaw there is a locally-run project which looks after former working elephants. It was one of the best things I did – you learn about the elephants and help wash them in the river which is amazing – and in a really beautiful setting. It also supports local community projects and microfinance initiatives. The elephants are very well looked after, a vet comes to see them every week, and only a certain number of tourists are allowed to see them every day. It's not well promoted; the local people are just trying to use the project to protect the forest. After visiting hours, the elephants wander back into the forest, and the mahouts fetch them the next morning. It looked very well done; you can see the medical books for all the elephants with the vets' notes about their conditions."
Northern lights tips
Laura Greenman, founder of Magnetic North Travel, which leads unusual Northern Lights vacations: "Our Northern Lights guides in Norway have started to favour places a little further afield from Tromso now as the roads near to this small city have become quite congested at times. Although harder to get to, Alta can be a superb spot to see the Lights. Also, we are seeing a change in Northern Lights visitors – they want to stay longer now and discover more of the country, get involved in other adventures such as dog sledding and horse riding. More people are seeking an autumnal aurora experience too, which is great for the local economy as the tourism season is stretching. Traveling at this time gives you a wonderful chance to enjoy the changing Arctic scenery in transition too as the ice freezes, the first snows arrive and the wildlife slowly hunkers down for winter".
Vietnam tips
Khanh Dinh, group leader with our supplier Intrepid, shares his unusual vacation travel tips for his home country – Vietnam: "We take overnight trains three times on this trip. So if you don't like that, this is not the trip for you. They give you clean bed sheets, pillows, blankets, and it's air conditioned as well. But it doesn't mean it's always clean, the toilets may be dirty – in Vietnam, the train is not the highlight of the trip, but it's something you should try when you're here… I also remind my group that they can buy sleeping sheets at the local market, it's easy to find. They can also bring their own big bottles of water so they can brush their teeth and use it during the night. I also remind them to bring toilet paper as well. And the train is quite noisy, so bring earplugs with you."
Lanzarote tips
Catherine Mack, guide author at Responsible Travel and big fan of not so grotty Lanzarote:
"Staying at the eco yurt resort in Lanzarote opened up a whole new world to me, one that was green and so not grotty. Inspired by the work of sustainability pioneer Cesar Manrique, who sought to keep this volcanic island free from overdevelopment and pollution, the owners of this finca are not only fun, family orientated and funky, but also feisty in their mission to keep this beautiful island as responsible as possible."
Our top Unusual vacations guide Vacation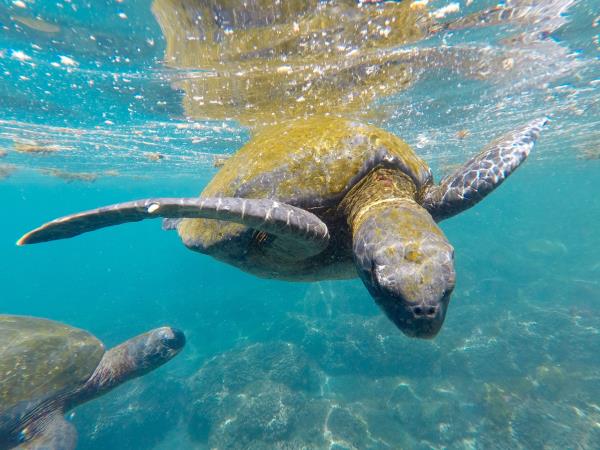 Pristine beaches and rare mammals in Guinea-Bissau
From
£

2550
11 days
ex flights
Small group travel:
2023: 24 Nov
2024: 22 Nov
2025: 21 Nov
If you'd like to chat about Unusual vacations guide or need help finding a vacation to suit you we're very happy to help.

Vacation reviews from our travelers
At Responsible Travel, we think the best people to advise our travelers are often... other travelers. They always return from our tours with packing tips, weather reports, ideas about what to do - and opinions about what not to.

We have selected some of the unusual vacation travel tips that our guests have provided over the years to help you make the very most of your trip.

Think CAPSULE wardrobe! Cabins are bijou on board and storage is at a premium. So minimal is good!

– Deborah Hancock on our Yogo Gulet Cruise in Turkey
"It was good, for a week we lived like Hobbits in our home under the hill. For fans of Bilbo Baggins this is the place to be. It's also a very good center for walking and discovering the area, Huescar for its market, Castril is an area for long walks in wonderful scenery. A great place to go and stay" - Susan Clack on our Cave accommodation in Andalucia, Spain

"This was a tour of great variety. The agent handpicked for us 'off the beaten track', quirky homestays which fulfilled my brief perfectly. Being an outdoors, country lover type my favourite homestay was the Dewalokam Resort which offered the opportunity to try numerous activities ...yoga, swimming, trekking, massage, cooking. And more! But my husband enjoyed the two nights drifting peacefully through the backwaters on our own private rice barge. Had I been a town lover I would have said The Bungalow on Vypeen Island which was the total home experience and near to the hustle and bustle of Cochin" - Daphne Donkin on our Kerala Homestay Tour.

"The stay at the Tree Hotel was brilliant. The accommodation is great, the food delicious and the people wonderful. The whole experience was great, but probably the dog sledding outing was the stand-out element. Make sure you have a turn at driving the dog sled. If you're thinking of a visit to the Ice Hotel, go for a day trip, or stay in the warm accommodation. You can see all of the rooms in the actual Ice Hotel, but staying in one of the cold rooms involves a lot of hanging around as you only use your room to sleep in - you can't really relax at -5 degrees!" - Carole Thomas on our Treehotel and Northern Lights vacation, Sweden

Just be ready to let yourself go and enjoy being in a very different authentic existence for a while. The locals were key to the whole trip and were very happy to be sharing their culture

– Dave Redfern on our Genghis Khan warrior training in Mongolia
More about Unusual vacations guide