Everything you see, I owe to spaghetti

The iconic actress Sophia Loren was not one to champion clean eating, kale smoothies or cutting out carbs. As revealed through her 1970s cookbook, In the Kitchen with Love, simple, honest, wholesome food was the secret to not just to her looks, but also to her health and happiness. Yoga vacations in Italy have surely taken a leaf out of Loren's book. While more traditional, Eastern yoga retreats tend focused on the core yoga principle of self-discipline, those in Italy offer alternative, more relaxed, but no less effective journeys to contentment and wellbeing.
Our Yoga Vacations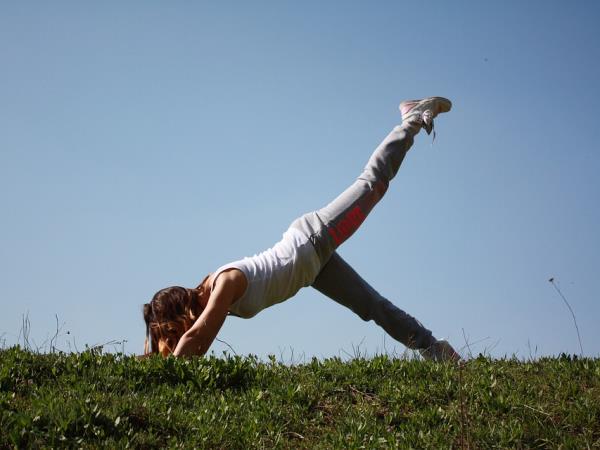 Yoga and vegetarian cooking in Umbria, eat well and detox
From
€

990
6 days
ex flights
Any vacation to Italy is about appreciating the good life – and a yoga vacation here is a pure treat for both body and mind. While you won't be quaffing bottles of Chianti every night, you may well be welcomed on arrival with a chilled aperitivo, and you're always encouraged to soak up the atmosphere in a local bar – homemade limoncello optional. The satisfying meals served at the retreats are usually vegetarian – but lifts can be arranged to a trattoria or beachside ristorante to sample the seafood or meat on offer in the evenings. And your muscles will be eased and soothed not just by the daily yoga sessions, but also by the massages and by the natural hot springs and thermal baths, rich with restorative minerals.

Yoga classes set the daily rhythm. There is usually a group session every morning; sometimes one in the afternoon too – with additional group or one to one sessions often available at extra cost. Morning yoga classes will be energising and inspiring; afternoon classes will allow you to unwind and relax. In between times, indulge in holistic therapies, from aromatherapy massage to meditation; or take the opportunity to explore the stunning surroundings.
Hiking is a popular activity – exploring the rolling Italian hills at a suitably slow pace. Or, you could pick up a bit more speed on a bicycle. Heading into the mountains on a guided ride or walk, you might encounter fresh streams or natural pools to cool off in; yet another simple yet wonderfully restorative Italian indulgence.
Feeding your mind here is as important as feeding your body, and some yoga retreats offer diverse classes in watercolour painting, traditional cooking and Italian language. You'll feel nourished in every way by the end of the week, and may even discover a new hobby to continue enriching your life once back home.
And of course, as many guests on these retreats are traveling solo, it's likely you'll make new friends too – yet another unexpected benefit of a yoga vacation in Italy. But don't feel that you have to fill your precious vacation time with activity; as the saying goes, bella cosa far niente – idleness is a beautiful thing. And there are few places more conducive to idleness than the idyllic, wild gardens that surround many of the retreats – with natural pools, ancient oak trees and views across olive-blanketed landscapes.
Our top Yoga Vacation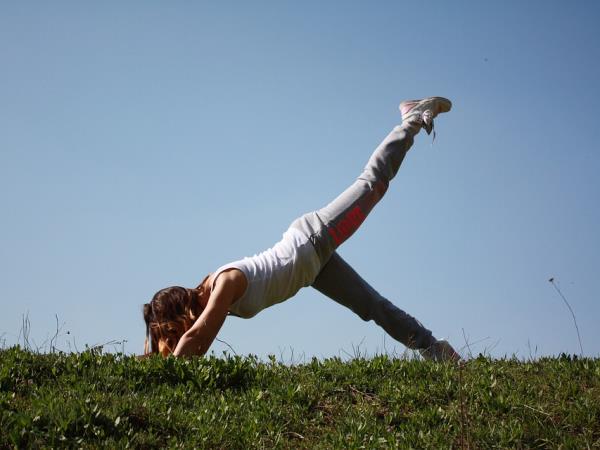 Yoga and vegetarian cooking in Umbria, eat well and detox
From
€

990
6 days
ex flights
Small group travel:

Hello. If you'd like to chat about Yoga or need help finding a vacation to suit you we're very happy to help. Rosy & team.
Many of the retreats take place not in resorts, but alongside small towns and villages, and guests can enjoy immersing themselves in Italian community life. You'll be eating at local restaurants, not tourist ones, and you'll have to use Italian words – and wild hand gestures, of course! – to communicate and order drinks or meals. You may find yourself staying in a millennia-old hamlet, a car-free medieval village surrounded by olive groves, a renovated Umbrian stone farmhouse with its own spring-fed swimming pool, or at a guesthouse high in Sicily's Hyblaean Mountains, surrounded by vineyards and traditional dairies – all of which offer unique opportunities for exploring each region's landscape, culture and cuisine. And by involving local communities, producers, restaurants and guides, these yoga retreats are spreading the sense of wellbeing far beyond the studio walls, providing much needed income in these often remote, rural regions.
Guests have described their yoga vacations in Italy as a gift to themselves. You'll be rewarding your body, not just with daily yoga classes, but with plunges into springwater pools, walks along peaceful mountain trails, and dishes containing wild mushrooms, homemade bread and goats cheese, all drizzled with organic olive oil – the real riches of this ancient land. And on arriving home with a healthy glow, newly toned and tranquil, you'll be able to say that you owe it all – if not to spaghetti – to the Italian way of life. And on an Italian yoga vacation, la vita è bella, for sure.
Convert currencies