Catherine Mack biography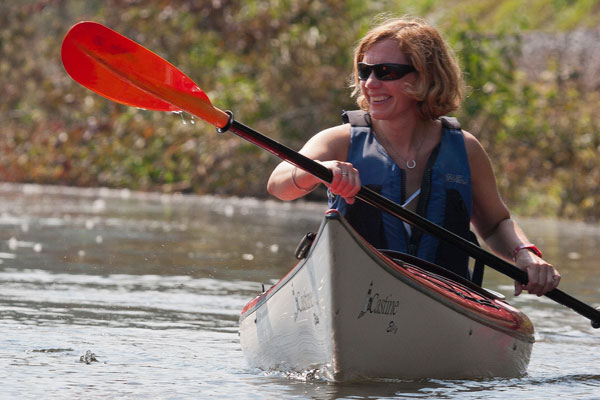 Catherine Mack is a travel writer specialising in responsible tourism. She worked at Responsible Travel for five years from 2013 and is now the content creator at rail and bus booking site Loco2. Irish, but living in London, she was the Ethical Traveler columnist for The Irish Times for four years. She has written for leading UK national newspapers including The Guardian, The Observer, The Times, The Financial Times, The Independent, The Daily Telegraph.
Catherine was brought up in Northern Ireland. "I left as soon as I was 18, and lived in London and then France. Growing up in Northern Ireland, people didn't talk to each other because of the political divide, but once I left I learned to speak to people; learned that was how to get to understand a place when you are in a country you don't know."
Before becoming a travel writer, Catherine was an actor. When her second son was born in 2002, she left the stage and did a Masters in Responsible Tourism Management. "I was taught that we all have responsibility to create change in tourism; governments, people on the ground and travelers. My responsibility is to do that through writing. If I can focus on one individual who's doing really good work or one tiny part of a destination that wouldn't normally get focussed on, then I've done my job."
As well as newspaper journalism, Catherine has written for national magazines, including Countryfile and Coast Magazine, and she was a green travel columnist for National Geographic Traveler Magazine and Green Parent magazine. She was co-editor of greentraveler.co.uk. Catherine is also a regular contributor on sustainable tourism to travel trade outlets, Travel Trade Gazette and Travelmole, and has written trade articles and booklets for tourism boards, including Failte Ireland and VisitBritain. "Ethical travel journalism is, for me, about bringing business to people who are doing great work and writing about them honestly without a PR person telling you what to write. If I can write an article about them there's nothing like it." She also writes about family travel and other family issues.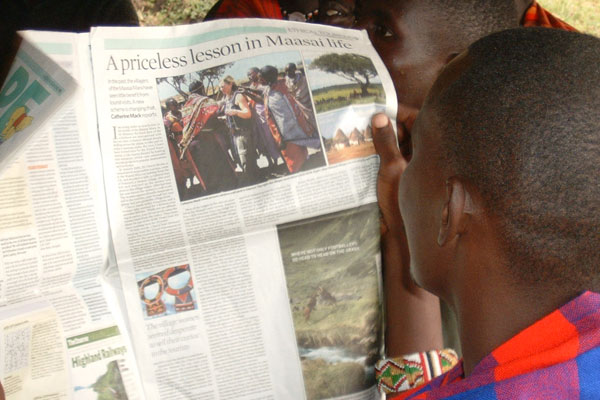 One of Catherine's most memorable writing assignments was to Kenya, to write about the exploitation of Maasai people for tourist gain. "I experienced the worst side of travel here, meeting people at the lodge I stayed at who were obsessed by what wildlife they could see, but had a horrific attitude towards the Maasai people. Only half a mile up the road there was real life, human life, but they weren't interested. Whereas I felt so humbled to be there and write about what the Maasai were doing to generate their own form of tourism. I had the chance to give a voice to these people and that's what I still try to do today."
Travel highlight:
"From a landscape perspective, wild swimming in Croatia. I couldn't swim a length of crawl before I went and trained for three months. It was personally challenging – I'm not someone who does triathlons – I was discovering the sea, and also doing it on my own. That changed the way I travelled."
Work highlight:
"At Responsible Travel, it would be writing about
Japan
. It was a complete eye opener. I had no idea there were so many small Pacific islands dotted with temples and forests, so beautifully preserved, and so many walking trails. That was fascinating."
You can follow Cathy on
Twitter
.