Our purpose
Travel should be good for you, the places and people that you visit, and the planet. We are the pioneers of responsible tourism and have been trying to square this circle, which isnít easy, every day since 2001.
Our goals
Nature and carbon are two sides of the same coin. We canít tackle the climate crisis without improving natureís ability to sequester carbon Ė and climate change is one of the five greatest threats to nature. Our goals are ambitious and in line with international agreements.
CARBON
We will deliver a measurable
50 percent reduction
in scope 1 and 2 emissions by
2030 versus a 2023 baseline.
We will contribute to a
50 percent scope 3
reduction by 2030
NATURE
We aim to contribute
to a nature positive
world by 2030
Impact report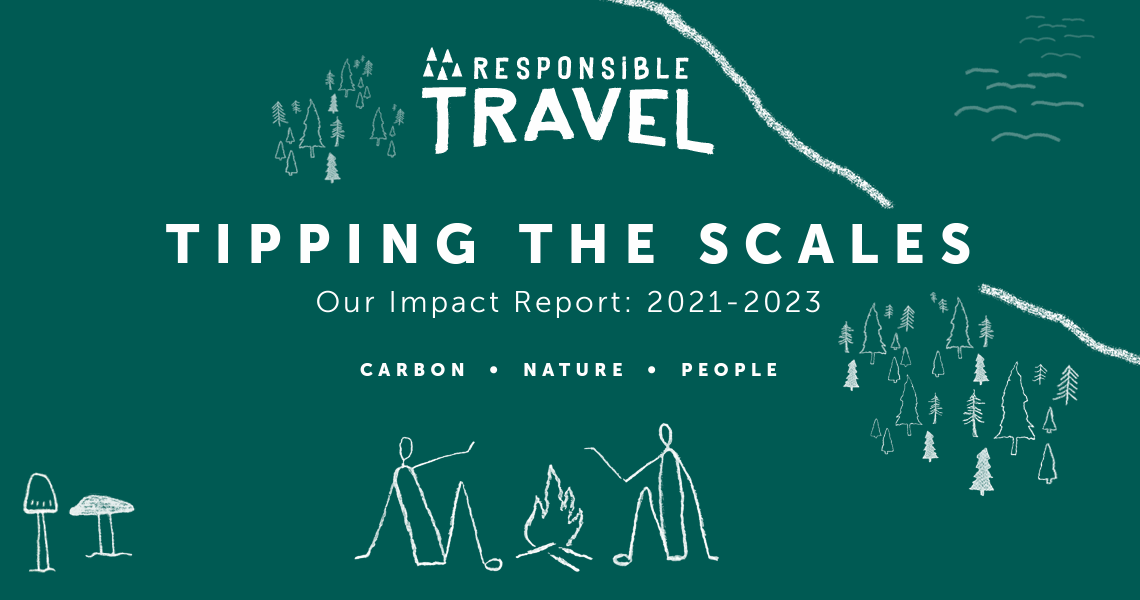 Our
2023 Impact Report - Tipping the Scales
- is a comprehensive overview of how weíre working with our global partners to minimise tourismís harmful impacts, and maximise the good. Itís full of hope and inspiring stories, but itís an honest appraisal of our limitations and learning too.
Climate, nature and community
Read more in our climate, nature and community hubs: