Joanna Simmons biography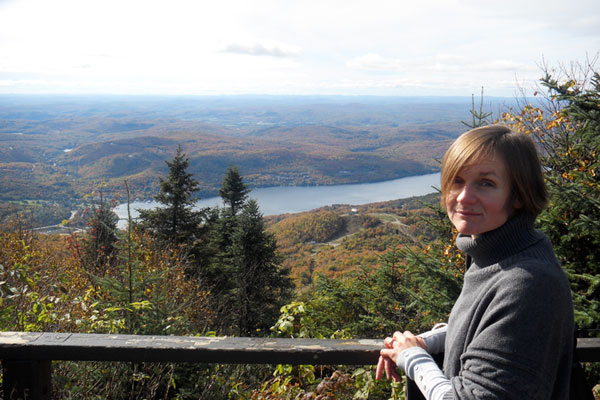 Joanna Simmons is a journalist, children's author and travel writer. After three years at Warwick University, she took a post graduate diploma in magazine journalism and went on to work on the subediting desks of various magazines, including BBC Homes & Antiques, Elle and Livingetc, where she was chief sub editor. While working at all these titles, there were opportunities to write features and interview the likes of Sir Bob Geldof and Jamie Oliver, "so I began to think I could write, rather than just edit other people's writing."
In 2001, Joanna moved from London to Brighton and became a freelance journalist. Her articles, on everything from interior design to parenting and rural issues have appeared in magazines and papers including Livingetc, Country Living, Coast, Ideal Home and The Guardian. She has written numerous design books and since 2013 has branched out into fiction writing, too, with children's books, published by Scholastic and Bloomsbury. Joanna's Pip Street series for six to eight year olds was described as 'absolutely charming and delightful' by TV presenter Mel Giedroyc. Her first children's book, Pip Street: A Whiskery Mystery was longlisted for the Waterstones Prize and her 2018 book, I Swapped My Brother On The Internet has written a handful of regional awards.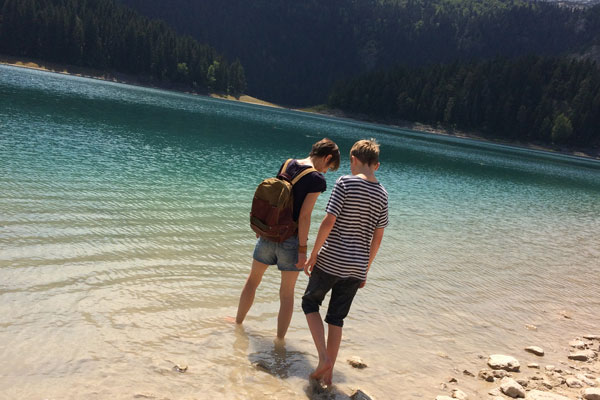 Travel has always been important to Joanna. Interrailing around Italy as a student was a good start, but teaching English in Japan for a year after university was properly immersive. "I was learning about the country every day, right up until the day I left," she says. Trekking in Nepal, a Californian road trip, a month in Australia, exploring southern India, plus a slightly random two weeks in Poland were standout trips and, since having her two boys, she and her partner have tried to combine travel and family, with mixed success – a few boring vacations in France, but wonderful trips to Iceland, Croatia and Montenegro. The family's most ambitious vacation, though, was a camping safari in Botswana in 2018.
Joanna's first taste of travel writing was submitting a monthly column to the Salisbury Journal about her time as an English teacher just outside Tokyo. Her favourite travel writing assignments have been a 10 day trip to Nepal and exploring Quebec in Canada with kids. Her most challenging was, oddly, the Isle of Wight. The whole family toured the island in a rickety VW Camper for The Guardian, during a sub zero winter cold snap.
Joanna joined Responsible Travel in 2017, where her broad based journalism experience stands her in good stead. "If I've never been to a country myself I really want to find out as much as possible that's going to be of interest to a first time traveler. I try to sift through information and search for the readable, quirky details that not only bring a travel guide to life but also answers travelers' questions."
Travel highlight:
"A hot day and a tough hike with the whole family in the Dinaric Alps of Montenegro, eventually reaching the top for epic views over Albania. And trekking the Annapurna Circuit in Nepal (pre kids!)."
Work highlight:
"Exploring Nepal on a press trip with a small group of journalists back in 1999. It was my second time in the country, and we saw places I'd not been to before, but that sense of familiarity was there, which really added to the enjoyment."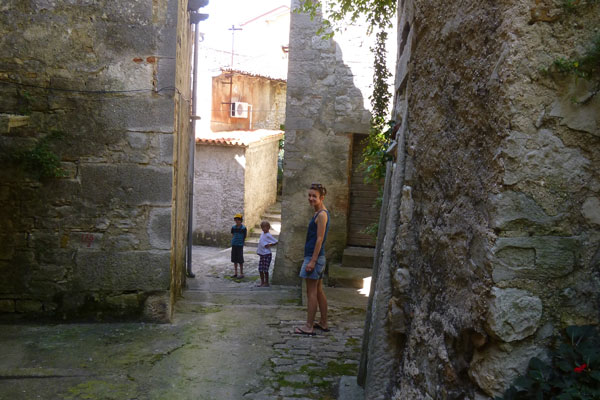 Joanna has written for several publications on travel, including
Metro
,
Matador
,
One Green Planet
and
The Guardian
. She also writes children's fiction, published by Scholastic and Bloomsbury, and is represented by Curtis Brown.
Find her tweets on children's fiction
here
.