Stop Dirty Dams in the Amazon
The Amazon River is the largest river in the world and is home to many distinct cultures, indigenous communities, ecosystems and wildlife. Its rivers and forests are fundamental to global climate stability. However, large dams in the Amazon are among the biggest drivers of environmental destruction and human rights abuses in Brazil today.

Communities live with the constant threat of dams being constructed in this region with dire consequences. Destroying ancient forest habitats and biodiversity through flooding and deforestation, dams displace thousands of traditional communities who have lived there for generations. Large dams in the tropics emit huge amounts of methane. Once free-flowing rivers are impeded, debris and silt collects, churning out potent greenhouse gases in the process. Amazon Watch campaigns tirelessly to end this threat. We talk to Christian Poirier, the Program Director at Amazon Watch, who helps to manage programmes and campaigns in Peru, Ecuador, Colombia, and Brazil.
Take action!


What's the name of the campaign?
"Stop Dirty Dams in the Amazon"
When did it launch?
2010
Tell us about your campaign in a nutshell?
The campaign is aimed at working with Brazilian social movements, indigenous communities, and NGOs both in Brazil and internationally to 1) shine a spotlight / raise awareness on the major social and economic problems posed by the construction of large dams in Amazon; 2) advocate for the rights of dam-affected and dam-threatened communities and support frontline efforts to oppose these projects; and 3) promote clean energy alternatives to destructive hydropower in Brazil, specifically wind and solar energy, as well as energy efficiency.
What inspired this campaign?
The Brazilian government's intention to dam the last free-flowing rivers of the Amazon basin is a defining issue for indigenous rights and environmental protection of our time. Amazon Watch joined the campaign to defend these rivers from dams - and support indigenous resistance to this reckless development agenda - because it's a key component of our organisation's mission.
Share with us a story about a person / place / animal that's currently getting a rough ride because of these issues?
The communities and environment of Xingu River's Big Bend region is currently experiencing the disastrous consequences of the Belo Monte mega-dam.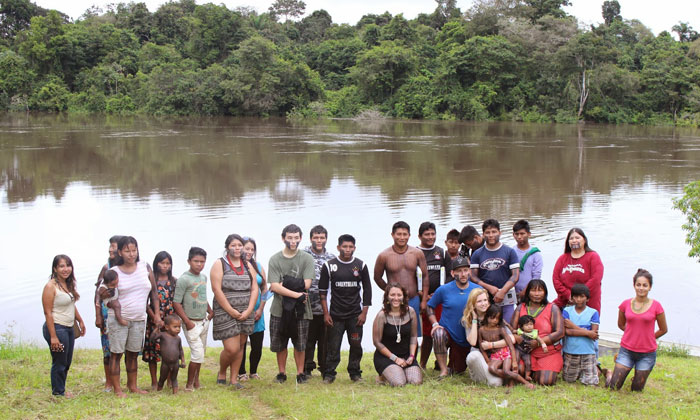 What change needs to happen to make things better?
There needs to me an immediate moratorium on future large dams in the Amazon basin given their grave impacts on the region's peoples and ecosystems. One way to achieve this would be for the Brazilian government to adopt and invest in clean, energy alternatives to hydroelectricity, such as wind and solar power, as well as in energy efficiency measures.
How will the world be a better place if and when you succeed?
The Amazon's rivers and forests are fundamental to global climate stability. Their preservation, along with the defense of the land rights of indigenous forest stewards, will help to contain climate chaos.
Is there one person who figureheads this campaign? Tell us about them and their inspiration and aspirations.
This is not about one person's voice, no.
What three things can we all do to help?
1. Get informed,
2. Spread the word,
3. Invest in the work of Amazon Watch and its partners.
What's the campaign website?
https://amazonwatch.org/
Do you have a target end date for this campaign?
Unfortunately not, seeing as the Brazilian government has not shown its willingness to abandon its failed energy policies for the Amazon basin for the foreseeable future.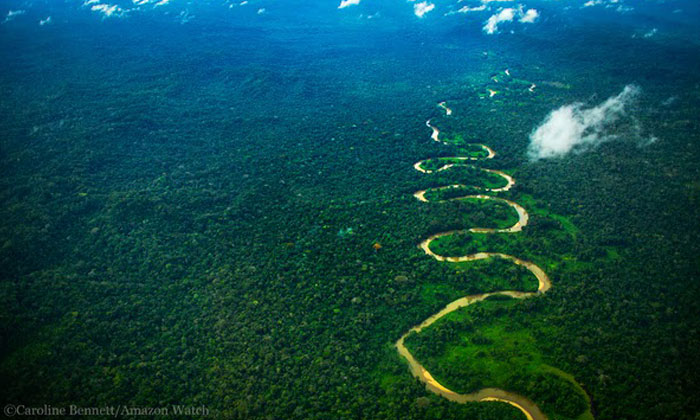 Take action!


Responsible Travel's view
"
The Amazon is a unique and special place. Itís time the Brazilian government took the necessary steps to protect the special environments and communities that reside there. There will be no second chance to do this. We urge travelers to show support for this important campaign which will have an effect for many future generations to come.
"