Nicco Amusement Park, India - Travel Journal
Every time a customer books one of our vacations and opts in to our Trip for a Trip scheme, we organise a day trip for a disadvantaged young person somewhere around the world to see their local tourist sites, often for the first time.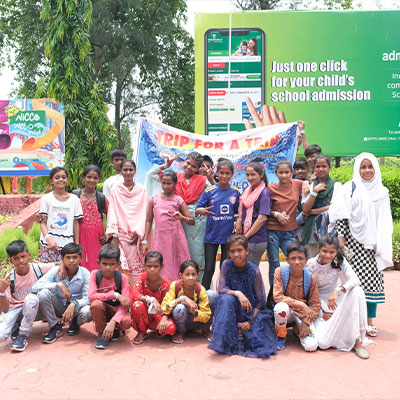 The much anticipated day finally came on 8th June, 2022 for 110 excited and charged up children accompanied by ten staff members to head to
Nicco Amusement Water Park and Resorts
.
Many of the children were former child labourers from the slums of Kolkata and could not imagine a life with fun and frolic but after their involvement with Tiljala Society for Human and Educational Development (Tiljala SHED) many such lives have been transformed and they are now going to school.
Tiljala SHED is grateful for supporting this trip for the children who have not ventured anywhere for the past two years because of COVID 19 restrictions.
Nicco Park is one of the best amusement parks in India. It is built in such a way that people from all age groups can enjoy the place.
Journal:
Date:
8th June 2022
Who:
110 children, 10 staff members
Where:
Nicco Amusement Water Park, India
Diary of the day:
The children, along with their minders, were picked up at designated pickup points in two hired buses.They were all given breakfast with drinks.
The children entered the amusement park around 10 AM. A group photo was taken inside the park and then students were divided into groups of 20 for managing them effectively. Each group was headed by a teacher. There were a multitude of games. The children were spoilt for choice. They were:
Roller Coaster
Cyclone
Skydiver
Merry go Round
Paddle Boat
Mirror House Maze
Cable Car ride
River Cave
Twirling cars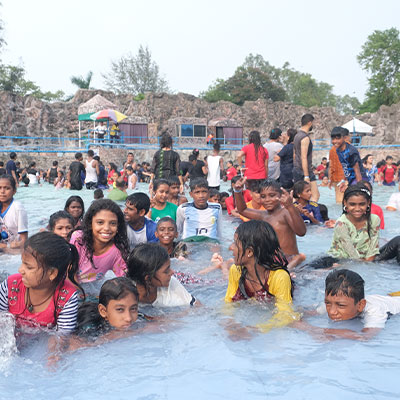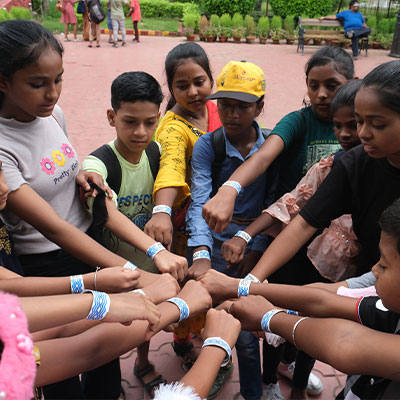 After completing the ride circuit, the children were treated to a sumptuous lunch. They then proceeded to the most awaited water park Wet-O-Wild, located inside the Nicco Park. This is what the children enjoyed the most.
After changing into their swimming gear, the children rushed to the pool to cool themselves from the overbearing heat by splashing water on each other. The pool, which is shaped like a crescent, is not very deep but there are lifeguards all around the pool keeping a watchful eye on the swimmers. The children stood under the waterfall called Niagara Fall and also enjoyed themselves on the high water slide, the most thrilling ride. The children also entertained themselves at the rain dance corner. A pool with waves created an added excitement for the children. Aftab, who was the supervisor of the trip also explained the importance of water to the children, without which this planet will die. In all our trips, we always ensure some moral lessons are imparted to the children so that they also become an important ambassador for saving this planet.
The setting sun indicated that it was time to go home. The children had to be literally pulled out as they were reluctant to leave the pool. This indicates how much they enjoyed themselves.
After changing their clothes, the children were given evening brunch and then taken to their respective educational centers. The parents came to collect their children showing the ID cards issued by us.
Impact:
For the children this visit will be a memorable day in their lives. We could see happiness in their faces. The children are looking for many such opportunities in the future where they can forget their daily worries and have fun for a day, taking back home sweet memories shared with their peers and moral lessons which will have a positive impact in their lives. This unique program supported by Responsible Travel has no doubt helped all these children for their physical and mental wellbeing. Such events relieve them of the stress of their daily hardships. Tiljala SHED heartily thanks Responsible Travel for this unique program.
More about our partner organisation:
Tiljala Society for Human and Educational Development (Tiljala SHED) is a voluntary organisation committed to promote the interest of at-risk children, Reproductive and Child Health, Women Empowerment, Institutional Care for Children, Literacy, Microfinance and to accelerate the concept of global village. Our mission is to bring meaningful changes in the lives of the marginalized and vulnerable communities living in slums, shanties and pavements.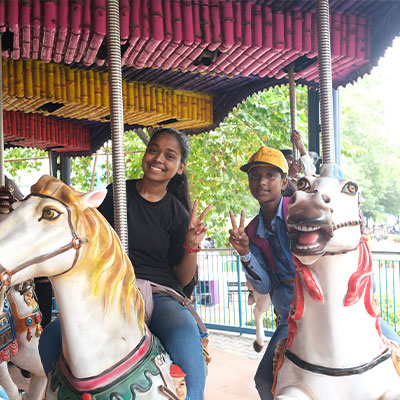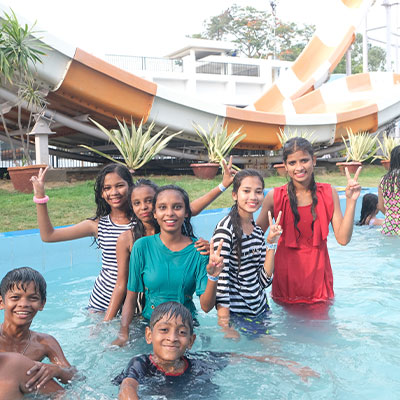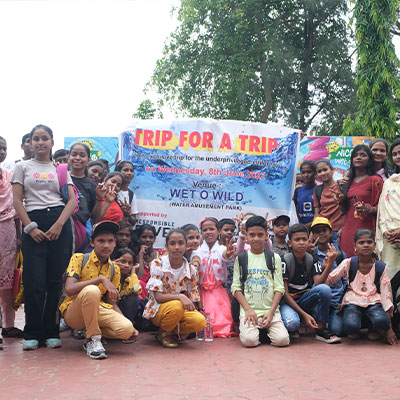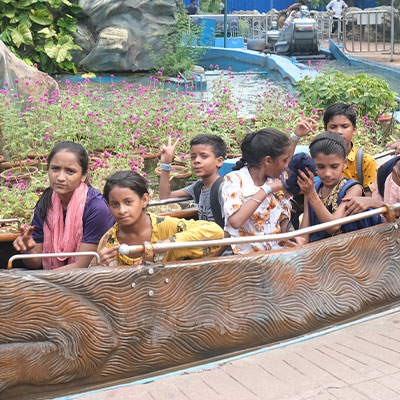 More about Trip for a Trip