Imire Rhino & Wildlife Conservancy, Zimbabwe - travel journal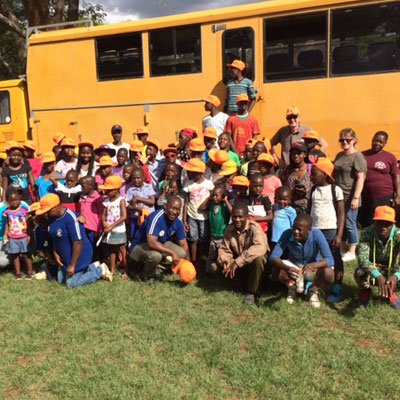 On 21st and 22nd December 2017, Oasis Overland took a group of 94 children and 10 staff from the Hupenyu Hutsva Children's Home in Harare to Imire Rhino & Wildlife Conservancy in Zimbabwe. The children were transported in our custom made overland expedition vehicles and were accompanied by Oasis Overland staff. The trip was funded by Responsible Travel.
Journal:
Date:
21st December 2017
7.00am:
Two Oasis Overland overland trucks arrived to pick up the very excited children, many of whom had been awake for hours waiting for their day out! The children enjoyed their journey in the trucks. Some of our crew travelled in the back with them and the older children asked lots of questions about life in the UK.
9:30am:
We arrived at Imire Rhino & Wildlife Conservancy where we met our guides, supplied by Imire. After a toilet stop and drinks our guides joined the children and staff on our trucks and our game drive began. We gave all the children a notebook and pencil so they could make notes, or draw pictures of what they had seen. The guides were very informative on the flora and fauna and the children asked a lot of questions.
1pm:
After a morning's game drive we stopped for lunch at a beautiful spot by the dam. The home staff and Oasis crew made polony salad rolls for the children, with fresh fruit and juice. The children had time to relax and play before returning to their trucks for an afternoon game drive.
During the course of the morning and afternoon the children saw (amongst other things) elephants, black rhino, giraffe, a variety of buck, zebra, hyena, warthogs, crocodile, monkeys and a lion. They learned about conservancy, poaching and the lives of the animals.
3.30pm:
We left Imire and headed back to Harare.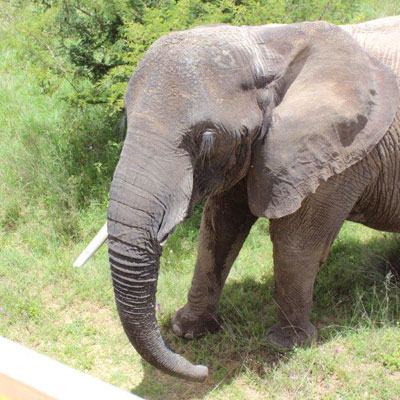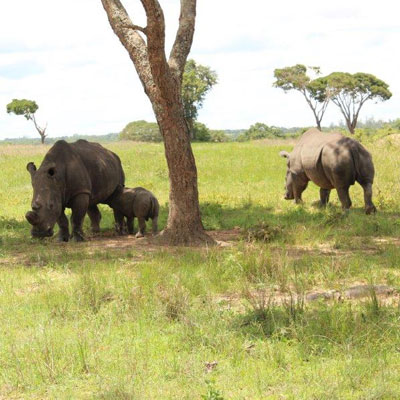 Date:
22nd December 2017
We repeated the previous day's itinerary with the second group of children and staff. However, the day ended differently!
On arrival back at the Children's Home, we organised a special meal for the children, which included sausages, which are a very rare but popular treat. (The Home's budget cannot usually stretch to sausages.) We had also organised music, a candy floss machine and three bouncy castles for the children. (The children who were not out on the trip were able to benefit from the bouncy castles during the day as well.) That night the children had a great party.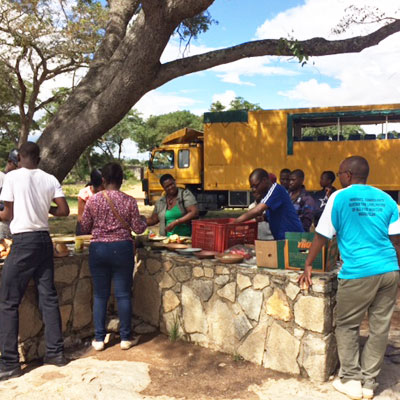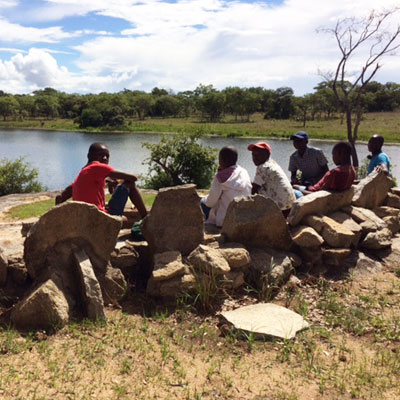 Impact:
Many of the children at the Home rarely leave the compound they live on and many have never left the city confines of Harare. They were able to see a different landscape and experience wildlife viewing at first hand. In Zimbabwe, Mashona families have a 'totem' – a symbol, that was historically used to identify different clans. These are often animals and many of the children were excited to see their 'totems' for the first time. The children particularly enjoyed the plentiful, 'treat' food during their trip and the party was a real success. It left them on a 'high' following the event, with plenty to talk about and lasting memories to share.
Quotes from the day
"
"Thank you for doing this for us today but please don't just do it for us. Do it for all children in Zimbabwe."

"I am so excited to see my totem – a zebra. I have never seen one before."

"This is the best Christmas ever!"

"I am going to be a Tour Guide when I grow up."

"When can we do this again?"

"I have never seen any of those animals before."
"
Impact from Oasis Overland:
It was an absolute privilege to be able to run this day and share this experience with the children. Seeing the day through their eyes was incredible. Thank you Responsible Travel and your travelers for making it possible.
About our partner organisation:
Oasis Overland has been working with the children's home for over 10 years in a variety of roles – often supplying food and equipment when times have been really hard. Oasis Overland has also helped the home in terms of self sufficiency, providing tools, seeds and a borehole for their vegetable garden.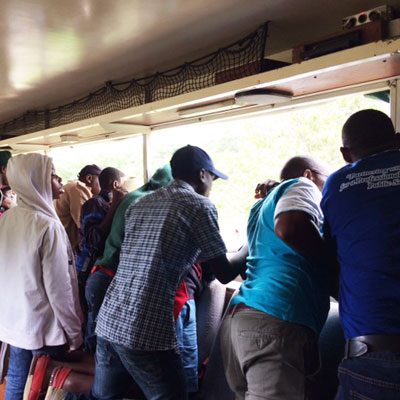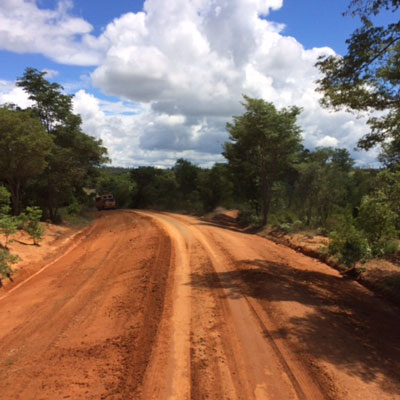 More about Trip for a Trip