Inge Solheim
Inge Solheim is one of the world's leading adventure guides. He's been responsible for Prince Harry's safety in the Arctic and has guided many high profile individuals to the most extreme places on the planet. After an entrepreneurial stint setting up a video rental company as well as working in finance, we hear how ultimately, childhood days spent fishing, hiking and skiing inspired Inge to follow his passions and become a guide, traveling to all corners of the world on adventurous and remote expeditions. Responsible Travel finds out why many people said he was 'stupid' to follow his dreams and how his unfulfilled dream of traveling into space has led him to his current project.
Inge Solheim interview
As someone who travels constantly, where's home for you?
I was born in a stunning mountain village called Otta in Norway. However because of my job, I've move around a lot since then and have lived in about 10 other places. Now, my base is London. But that may change.
What's your first ever travel memory?
I travelled within Norway a lot as a child and my first memory was going across the mountains to visit my grandfather. He was a fisherman on the North Coast and we'd spend our summer vacations fishing and hiking through the forests. I remember catching fish twice as big as me!
Describe yourself in three words?
Curious, kind and calm.
What was your biggest break to get to where you are now?
I grew up skiing, hiking and playing in waterfalls but I always thought of it as a hobby rather than something that I could do as a career. I've always been a hard worker and had multiple jobs at the same time when I was a teenager. I started a video rental company that went bankrupt and a pizza restaurant that my brother took over. However, at the age of 18, I undertook a swiftwater rescue technician course (SRT3) and then worked as a guide in the valley I come from. It gave me experience and made me see guiding as a job more than a hobby.
I worked in finance in Oslo for eight years and my friends and family thought that it was a prestigious job. However, I wasn't happy. In 1999, I was asked to be an assistant guide to an expedition to the North Pole. I left finance shortly afterwards and have never had a 'job' since. I'm now unemployable as I'd rather have insecurity and freedom than for other people to own my time. I love project work as you learn so many different things.
What's been the biggest challenge you've faced along the way?
Financial insecurity with variable and sometimes low income. I took a huge financial and social risk when I left my job. Many people thought I was stupid for a while but now I earn good money for guiding and giving talks. I've luckily never linked my self image with what's in my bank account.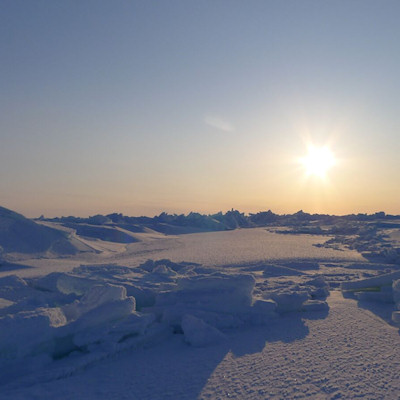 Where's the best place you've woken up?
Difficult to say, I have had so many amazing mornings. The clean answer is when I woke up alone in my tent in the middle of hundreds of grassing reindeer. I was doing a recce for a TV show where I was guiding 11 disabled people through Northern Sweden. I do enjoy doing some expeditions alone. I once did a three month expedition in Greenland where I was really isolated. I didn't shower for over two and a half months! The first thing I did when I got to Iceland was have about three showers. The first shower only loosened all of the dead skin and dirt from me!
Is there one person you've met on your journeys who you feel you were so lucky to connect with?
I have met so many people like that. It would be difficult and unfair to single out one person. It is probably the best part of my job that I get to meet so many amazing people.
Has anyone ever told you that you won't make it?
Many people have told me that. Both as a guide in general and on specific projects or challenges. But I have also had many people who have believed in me and given me the chance to prove myself. Not sure what has inspired me most. I often think of the quote that 'there are no shortcuts to any places worth going'.
Tell us about a time when you felt like walking away from an adventure?
I have walked away from some "adventures". There have been expeditions and TV productions where the parameters have changed too much, the risk has increased to an unacceptable level, or I have learned some new things about the people involved. Sometimes I have seen that I am the wrong man for the job. Important to do this early enough. The gut feeling tells you when if you listen well.
What keeps you going if you ever feel like giving up?
I remind myself why I wanted to do it in the first place. I think that the reward on the other side will outweigh the pain and hardship. And I sometimes think about how stupid it looks to give up ;-)
What are you most proud of?
My daughter - she is brave enough to live her dreams.
What's your happiest travel memory?
I probably have short memory, but it is from a trip in the mountains where I grew up. The crispy cold air, beautiful pastel coloured sky, and the friends I was with, made me think that it was of the happiest times of my life.
What's always in your bag - no matter what adventure you're on?
Duct tape, rope, compass, chocolate and knife.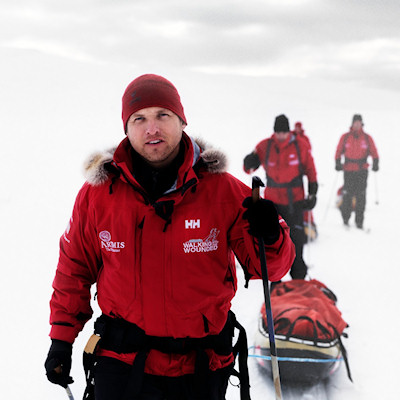 What do you still dream of doing that you haven't yet done?
Go into space I'm also planning a scientific and exploration initiative called the International Ice Station which is my baby and will keep me busy for a few years!
Where would you like to be right now?
Here and now, preferably with the people I love.
What's your guilty pleasure?
Chocolate and desserts.
In the last 12 months, where's the most memorable place you've been and why?
I have discovered amazing mountains and the varied nature of Kazakhstan. After Norway, it is my favourite country to travel to. I've never been to a place where you can do so many different activities in one location. It's an amusement park if you know how to use it.
In your lifetime, where's the most memorable place you've been and why?
Different places have different meanings and effect. 1. North Pole - you have to work so hard to get there. It takes everything you have. 2. Queen Maud Land in Antarctica - it's like nature on steroids. It's so hard to judge distance and scale. 3 Mustang in Himalaya - unspoilt nature and culture. It's been very protected.
When was the last time you cried?
Yesterday. Since I had my daughter, I often cry when things are touching.