John Aitchison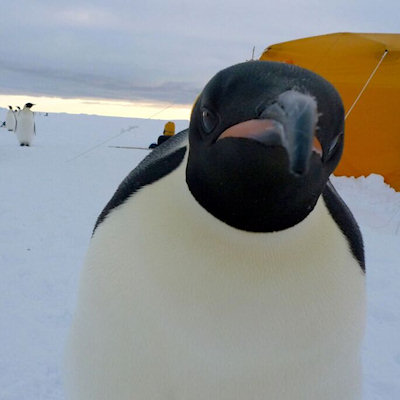 John is a wildlife filmmaker who has worked with the BBC, National Geographic, PBS and Discovery Channel on many BAFTA winning TV series including Planet Earth II, The Hunt, Frozen Planet, Life Stories, Life, Big Cat Diary, Springwatch and Yellowstone. John is the author of The Shark and the Albatross, published recently in the UK by Profile and in North America in May 2016 by Greystone Books. Here, John tells Responsible Travel of the challenges he faced filming lynx in northern Canada and the inspiration of working with David Attenborough. The best place he's ever woken up? In a tent on the frozen sea in the Antarctic, next to a colony of emperor penguins!
John Aitchison interview
Where's home?
I live in the west of Scotland, by the sea.
Tell us about what you do and the main idea behind it.
I am a wildlife filmmaker, most often a cameraman, sometimes a producer too.
What's your first ever travel memory?
Going to Wales for vacations as a child, leaving very early and sleeping in a sleeping bag in the back of my parent's old Singer Vogue car, then waking up as we crossed over the Severn bridge to have breakfast at Chepstow.
Describe yourself in three words?
Quiet, persistent, a perfectionist (but some would say pedantic!)
What inspired you to start traveling?
I think it was the lure of all the wild places that I had realised were out there.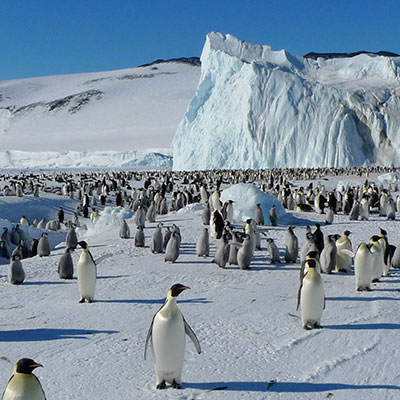 What do you dream of for our world in the future?
I dream of a time when most of us realise that nature is more than just an optional decoration for the places we occasionally visit on vacation or watch on TV. It would be a time when we and our leaders and our businesses understand that a world without wild animals and wild places is not just massively less interesting, it's also a world that will not support people.
What's been the biggest challenge you've faced?
Most wildlife filming is quite challenging. Trying to film lynx in the enormous forests of the Yukon Territory in northern Canada was especially hard and only partly successful. They are very stealthy and wary cats that can move much more easily and quietly through the snowy trees than me. That we succeeded at all was thanks to the help of local people who knew the lynx well.
Where's the best place you've woken up?
In a tent on the frozen sea in the Antarctic, next to a colony of emperor penguins.
Is there one person you've met who you feel you were so lucky to connect with?
There have been many but if I have to choose one it would be David Attenborough. He has been an inspiration for as long as I can remember. Making a film called The Amber Time Machine with him was a great privilege.
Has anyone ever told you that you won't make it?
Sometimes, although perhaps not often that bluntly. This is a hard career to get into as well as being hard to sustain, as it's a physical, creative and technical job: a rare combination. Those are the reasons I love it too.
Tell us about a time when you felt like walking away from an adventure?
I never have felt that yet. I did miss a plane back from China once and, with it, my young daughter's birthday that I'd promised to attend. Spending an extra night in Beijing didn't make up for that, for either of us.
What keeps you going if you ever feel like giving up?
The thought that these films have a chance of making a difference to the animals I've been filming, because we cannot get anyone to care about what they do not know.
What are you most proud of?
I have been lucky enough to work on several series that have won BAFTAs and other awards for cinematography and production. I am proud of the book and radio programmes that came out of some of these experiences too, but what pleases me most is when people say that these films have moved them to take a greater interest in nature.
What's your happiest travel memory?
It's hard to single out one experience but the moments I remember best are often to do with light and atmosphere and the presence (or, perhaps better, the anticipation) of exciting animals. I remember a drive back to camp one evening in the Masai Mara, after a very hot day filming lions, when the sun had just set, the air was a delicious temperature. I was standing up through the roof hatch as we passed through an enormous herd of wildebeest. The unearthly colours of the landscape at dusk, the sounds and smells and the sheer numbers of animals made a powerful impression on me.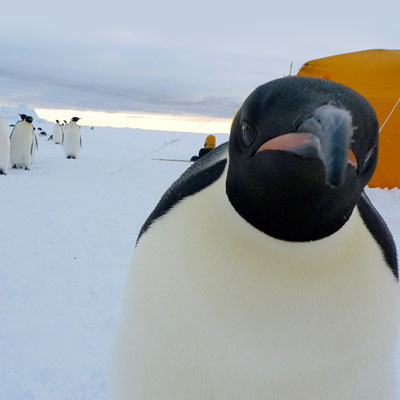 What's always in your bag – no matter what adventure you're on?
A camera of course, but also a small sound recorder. I love the way sounds can bring back the feel of being somewhere different. And chocolate.
What do you still dream of doing that you haven't yet done?
I've never been to Australia. I'd like to see some of that country one day.
Where would you like to be right now?
Right here at home, in the spring with the migrant birds coming back and the primroses in flower. I'm away so much that this is a treat.
Where was the last trip you took and why did you decide to go there?
It was to the Antarctic Peninsula. I was asked to go there as part of a team filming penguins.
What does responsible tourism mean to you?
I think this is vital, having seen plenty of examples of the other kind. It means taking care not to trash the places we love, it means putting back more than we take, it means being sensible about the numbers and impact that each place can take without changing. It also means working out the effects of the flights and the other types of journeys we make, then trying to minimise or counteract their effect on the climate.
Read more
information about John