Tips on keeping dry
Haanim Bamadhaj, marketing manager of our supplier The Dusun Nature Resort, shares her local knowledge of Malaysia: "It rains at 4pm pretty much every day in the rainy season which makes the perfect time to have a hot tea and watch the storm before the mists rise out of the jungle."
Advice on homestays
Chloe Mckellar, from our supplier Rickshaw Travel, explains where's best to homestay: "We find the northeastern part of the Malay Peninsula, within the Kota Bharu region, to be much more authentic than the west with homestays in local villages or within small guesthouses definitely the best way to immerse yourself in Malaysia's Muslim culture."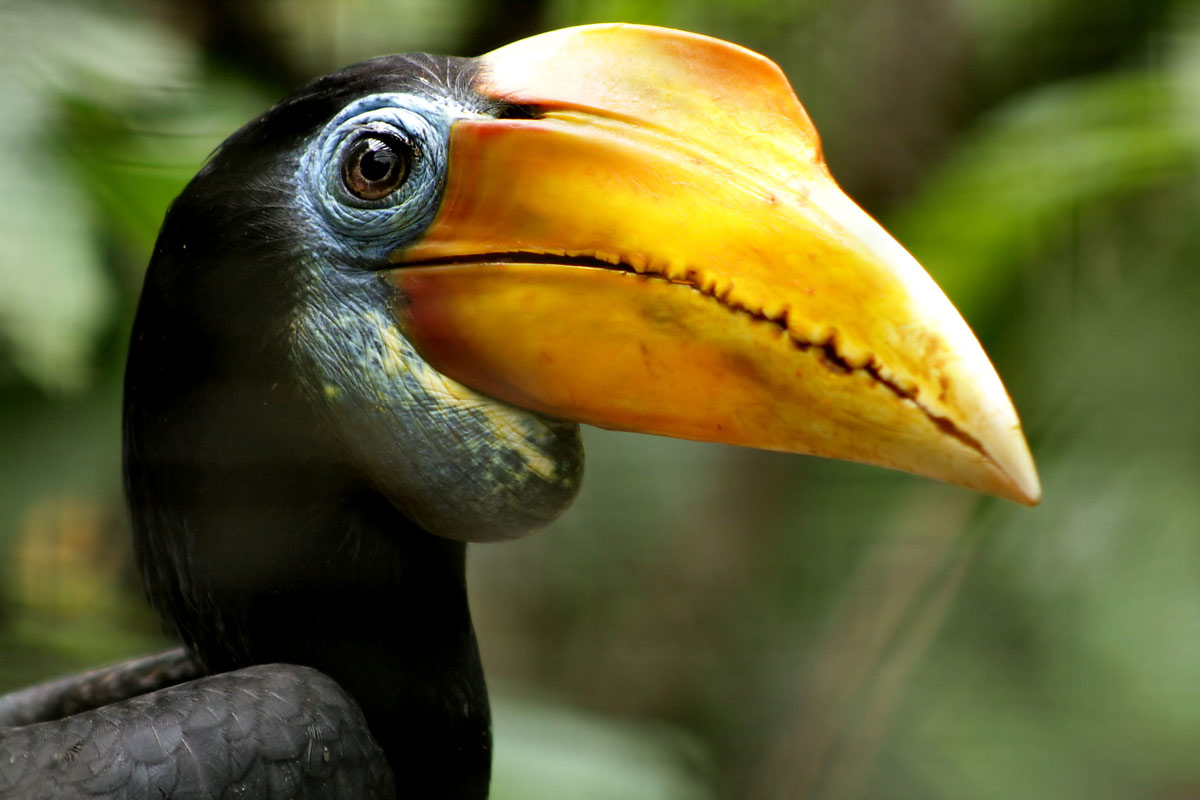 Wildlife watching – beyond Borneo
Mark Ord, Southeast Asia specialist for All Points East, shares tips for wildlife fans: "Belum National Forest makes the wildlife reserves of Borneo look like zoos. Wild elephants, monkeys and flocks of hornbills (we stopped counting when we got to 500) make north central West Malaysia a much more authentic environment for animals."
Kuala culture advice
Haanim Bamadhaj, from our supplier The Dusun Nature Resort:
"If you're in KL, No Black Tie and Under 9 are both great underground places for jazz and live music and the KL Performing Arts Centre (Klpac) is the place to be for theatre productions and dance shows."
Transport advice
Chloe Mckellar, from our supplier Rickshaw Travel:
"It's easy to get around Malaysia by coach or by bus with east coast buses tending to be a bit smaller whereas west coast buses are more like National Express coaches. Coaches can get really cold, due to excessive air-conditioning, and journeys can take a long time. Pack accordingly with jumpers, snacks, water and entertainment."
Our top Malaysia Vacation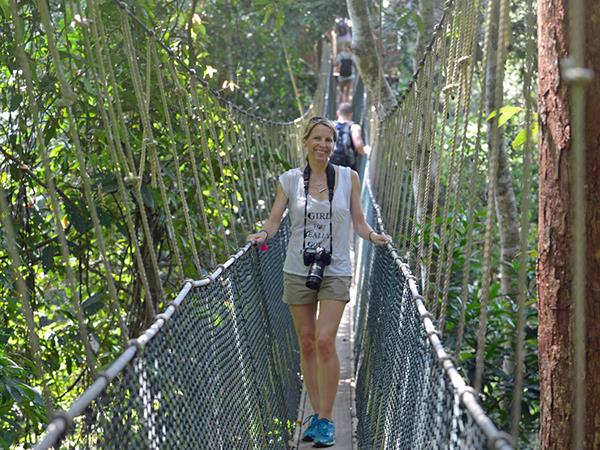 An authentic glimpse of Malaysia's highlights in two weeks.
From
£

1128
14 days
ex flights
Tailor made:
Everything is tweak-able, giving you the freedom to build a unique and personal trip for your chosen date. Upgrade your accommodation for all - or just part - of your trip, slow down the pace with few extra nights here and there or add a few more active adventures along the way
If you'd like to chat about Malaysia or need help finding a vacation to suit you we're very happy to help.

HEALTH
Several vaccinations are advised before traveling to Malaysia; consult your GP or travel clinic six to eight weeks before departure to ensure you have time to complete the whole series of injections.
Malaria is also present, so you will need to bring anti-malarial medication. Long sleeves and trousers are also advised, as well as insect repellent. This also protects against dengue fever. Remember, malaria can develop up to a year after exposure, so keep an eye on any symptoms.
Citronella is the favoured natural repellent for many travelers. However, this should be avoided as it attracts hornets – giant wasps with an extraordinarily painful sting.
Tap water should be boiled before drinking. Also be wary of ice in drinks and unpeeled fruit and vegetables.
Mt Kinabalu is 4,095m above sea level, so if attempting to climb to the summit you should be aware of the symptoms of altitude sickness. The climb ascends by more than 2,500m in less than 24 hours, so there is little time for your body to acclimatise.
Leeches are present in the lowland jungles. These are more unpleasant than dangerous, but you can buy "leech socks" which are effective at stopping them, and keep your trousers tucked into your socks or boots.
Malaysia can get incredibly hot and humid, so keep well hydrated at all times.
Bring a basic first aid kit and medication for sickness and diarrhoea if planning to trek or cycle in remote regions.
Make sure you have comprehensive travel insurance which covers medical evacuation, along with any other activities you may be doing, such as high-altitude hikes, windsurfing or scuba diving.
Forest fires in Indonesian Borneo cause serious air pollution which is getting more and more dangerous each year; in 2015 they were described as a "crime against humanity". Travelers with respiratory problems should exercise precautions if traveling to any region of Borneo, and all travelers are advised to check with their vacation company on the severity of the smog . Ask if face masks are available when in the worst affected areas.
Visit the CDC website for up to date health information on Malaysia.
SAFETY
Malaysia in general is a safe destination with relatively low crime rates. Tourists should exercise the usual precautions – not walking alone at night, not leaving valuables such as cameras and smart phones on display, using registered taxis, etc.
In recent years there have been a few kidnappings around the east coast of Sabah. Thanks to its proximity to the Philippines, this area is at a higher risk of this kind of activity. Travel to this area is largely trouble-free, but stay up to date with government travel advice on the FCO website to be sure.
Traffic accidents are not uncommon. Always wear a helmet if traveling by motorbike or moped.
Much of Malaysia is Muslim so do dress modestly, particularly around mosques, in rural areas, and on islands, such as Pangkor and Tioman, to avoid causing offence.
LGBT rights aren't permitted in Malaysia (homosexual acts are illegal), so same-sex couples are advised to act discretely in public.
MALAYSIA TIPS FROM OUR TRAVELLERS
At Responsible Travel, we think the best people to advise our travelers are often... other travelers. They always return from our tours with packing tips, weather reports, ideas about what to do - and opinions about what not to.

We have selected some of the most useful Malaysia travel tips that our guests have provided over the years to help you make the very most of your vacation – and the space inside your suitcase.

The most memorable part of the vacation was snorkelling and trying scuba diving in the Perenthian Islands off the east coast of Malaysia

"Take a torch with a red light with you as it will be very useful while watching turtles at night." – Wendy Heck, on a marine conservation vacation

"It is useful to carry a supply of 20sen coins for the loos in Malaysia." – John Newham

"It's quite demanding physically in parts, and the rainforest can be chilly overnight – take warm gear for that! Be nice to your guide - they work extremely hard!" – Laura Brodrick

"Go to the night market in Kota Kinabalu, you get a feeling you are in a place very different from England!" – Anna Davies

Spend more time on the Kinabatangan River – it's an amazing place and with the palm oil plantations growing all the time it makes the rare experience of seeing animals in the wild all the more special.

"Take extra cash to tip your guides as they are fantastic and deserve it. Take a decent camera, one preferably with a zoom lens to get good snaps of the wildlife. After that sun cream, sun cream, sun cream." – Anna Higgins

"This is the perfect place to relax. If you are okay without internet 24/7 (there is limited internet though), and think it is fun to have a gecko in your house that makes jungle sounds, then this is the place for you! You can be as busy or as lazy as you want: there are two swimming pools, opportunities to go birdwatching and jungle trekking - however it's quite fabulous just to sit on the terrace and enjoy the view and the peace and quiet." – Erika Dutting, who stayed in the rainforest bungalows near Kuala Lumpur

"Don't forget to plug in your mosquito zapper every night. We (ok I) forgot one night and paid the price (though not really too bad). But it showed us how well they work." – Matthew Murphy