Birdgirl, Mya-Rose Craig on birding and diversity
Dr. Mya-Rose Craig, 18, also known as Birdgirl, is the youngest person to see half the worldís species of birds.
She is a campaigner and activist for race equality in nature, and founder of Black2Nature that helps Visible Minority Ethnic (VME) people engage with nature. Her latest venture is the podcast Get Birding, which aims to make bird-watching accessible to everyone.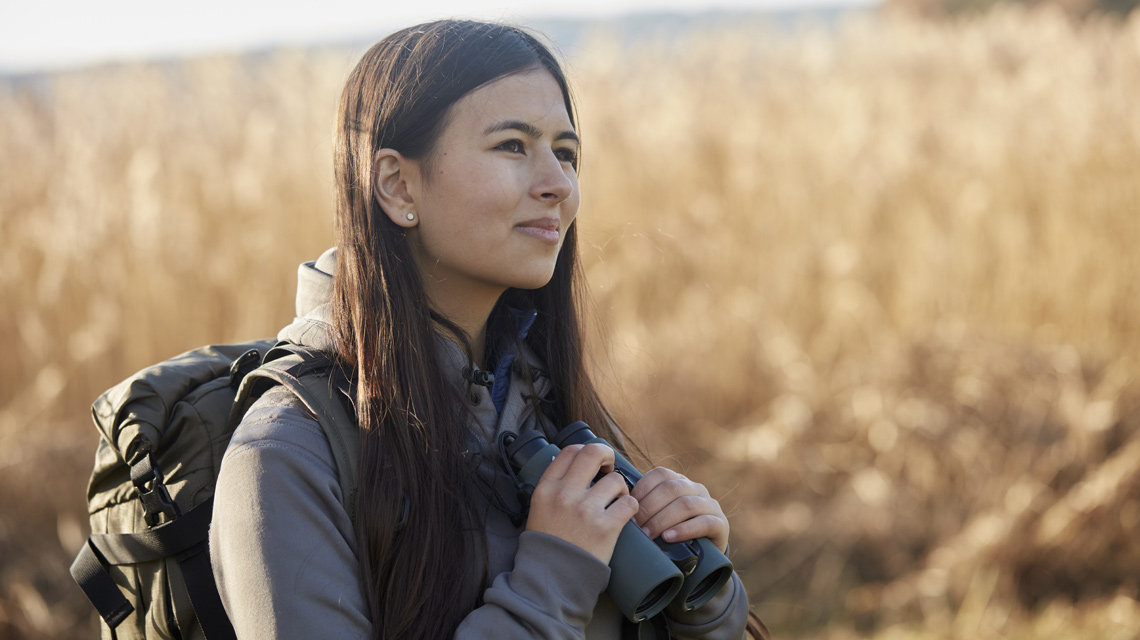 Dr. Mya-Rose Craig. Copyright: Dr MC Birdgirl Ltd. Photographer: Oliver Edwards
Justin:
How do you think nature and bird watching is perceived by many in our community?
Mya:
There are lots of misconceptions about going out into nature, which is one of the reasons I created the Get Birding podcasts. The outdoors is a really alien, even fearful place for a lot of people. It can be very intimidating, especially for younger people. Feeling that you need to know the names of the species can be off-putting. If you simply enjoy being outside, then thatís enough - and you donít have to go out into the middle of the countryside to engage with nature.
Justin:
You started taking young VME and BAME people into nature six years ago when you were just twelve. What were their reactions?
Mya:
I was told that certain groups do not engage with nature. The primary school kids, many of whom have never seen a sheep, show pure excitement. It shows that everyone has an intrinsic interest in nature. Some of the secondary school kids who have grown up seeing themselves as city types start to show feelings of alienation, but respond really well to nature eventually.
Justin:
You have a range of guests on Get Birding, from well known people like Chris Packham to musicians and comedians, who bring a range of perspectives.
Mya:
Yes, there are lots of middle-aged white men interested in nature and I didnít want to fall into the trap of only having them as guests. I loved how one of my guests, the musician Jason Singh, uses urban bird sound in his beatboxing. There are lots of non-traditional ways to enjoy nature that I want to share.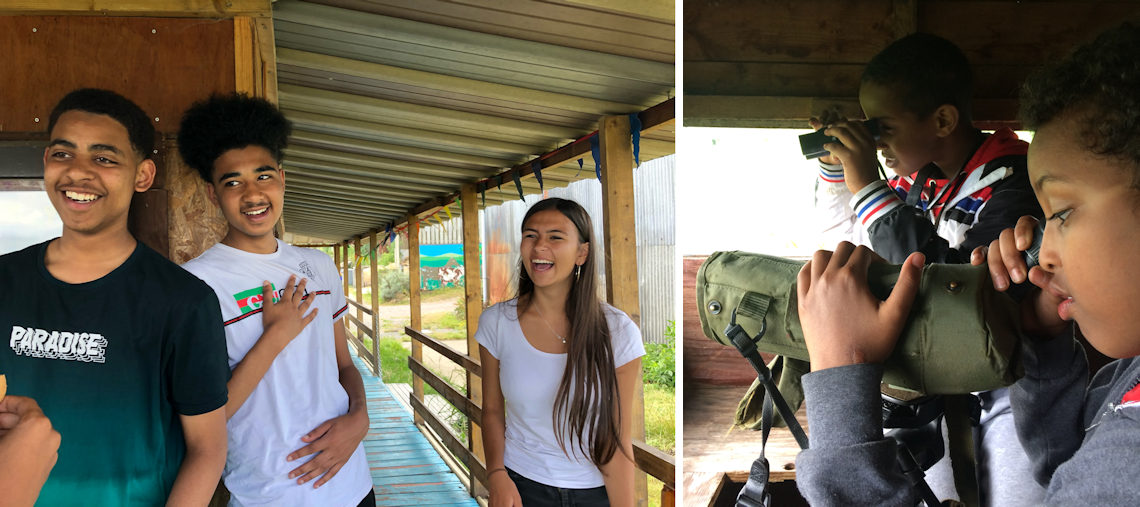 Copyright: Dr. Mya-Rose Craig
Justin:
You have travelled widely as a birder. What have your experiences been like, and do you agree that supporting local communities is one of the keys to conservation?
Mya:
Traveling with my family as I grew up, we made a conscious choice to use local guides and putting money into the local community has always been a priority. I feel like there is a strong narrative that flying is the worst thing you can do, but I can think of at least 20-30 examples of how ecotourism has helped save nature, for example from logging. We used to plan our travels with bird list spreadsheets, but in the future I want to choose places for their beauty as well as their birds.
Justin:
What do you think when you look at the wider conservation movement?
Mya:
The conservation movement can seem very elitist, with access a privilege based on time and money. Some of our urban green spaces are degraded, and may not be looked on in the same way as other conservation priorities. It would be very easy to fix green spaces in poorer areas.
We need to change our attitude, and think more about WHY we want a broader engagement with nature. Itís about just diversity not just for diversityís sake, itís about the broader mental health benefits; and that we canít sideline big parts of society from the environmental movement.
Justin:
Thank you Mya. You see nature differently to people from my background and itís immensely important and valuable. I love your podcast.
Get Birding, sponsored by Seven Trent Water and Swarovski Optik, available to download now.