What can we do to fly less?
It's tempting to try to pack as much into our vacations as possible, to tick off our must-see lists with lots of short breaks and flights within destinations. But we urgently need to change how we think about flying.
Since 2009 we've advocated that customers fly less, spend more time and make their flight worthwhile by booking a responsible vacation that benefits communities and wildlife.
Why? Air travel's contribution to man-made climate change continues – in most part - unabated. Left unchecked it is estimated that aviation could contribute
over a quarter
of the world's carbon budget by 2050.
We've found it's an approach that makes for a better vacation too, with our customers finding their trips more rewarding and relaxing when they're not rushing around chasing a travel bucket list.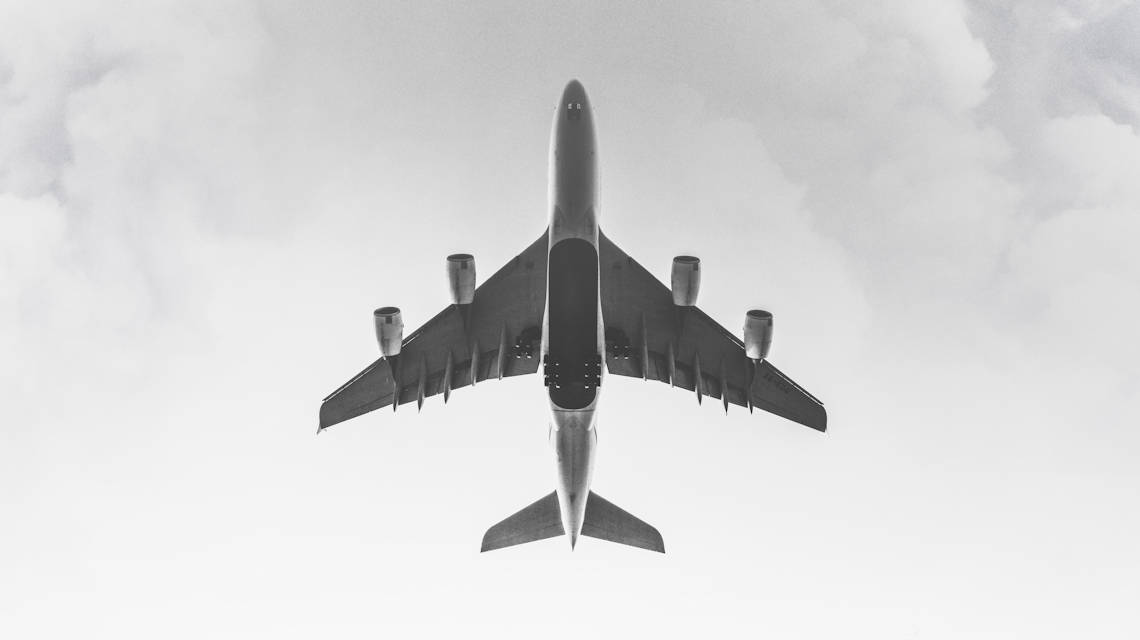 How are we encouraging you to fly less?
We'll be working closely with our vacation partners to ensure that no itineraries on our site include unnecessary flights. So, where there are easy rail options or where it is possible to travel over ground between destinations by tweaking travel plans, we'll be asking that the itineraries reflect that.
There are some destinations where this approach works well. Mainland Europe and Japan, for example, have excellent rail networks. While, in other destinations – like New Zealand – we feel that travelers can benefit from experiencing the varied landscapes and places they travel through during their trip.
Another way we could encourage less flying would be to no longer promote any vacation that includes a short jet flight of less than one hour. And, initially, this is what we would have liked.
After long consultations with our member tour operators, including those working with local communities in some of the world's most remote – and often fragile – places, we realised there are a number of barriers to imposing a complete ban.
Firstly, there are a number of destinations only practically accessible by a short flight which are dependent on tourism. This includes places like the Maldives, where our vacations focus on connecting tourists with Maldivian-run guesthouses on the local islands, rather than bolstering the already-booming mass tourism industry. There are other places where tourism income is vital in helping to protect habitats and wildlife – for example for communities in and around the Yasuni National Park in the Ecuadorian Amazon – but where transport by road is too dangerous, difficult, or seasonally impossible to be a viable alternative.
What about carbon offsets?
Carbon offset schemes
have long been touted as the get-out-of-jail-free card when it comes to our vacations. Other travel companies will tell you that we can simply pay for trees to be planted – in essence pass on our carbon debt to someone else. However, trees take a long time to grow and absorb the carbon from our flights. Too long. The inescapable truth for us is that we urgently need less carbon going into our atmosphere right now. The only option is to fly less.
What else are we doing to reduce carbon?
We're also working hard to increase the number of vacations we offer in
Europe
– we now have 2472 – and many of these are accessible by rail. Some will still require a flight, of course, but for our European customers this will be much shorter than a long haul destination.
We'll be working on increasing the number of
flight-free vacations
we have available too – trips which are accessible by rail or by sea – and to increase the number of accommodations which use renewable energy . What we eat on vacation is important as well. A plant-based diet has the potential to
reduce the carbon footprint of your food by up to 75%
- with intensive farming for meat and dairy one of the primary causes for wild habitat loss and mass wildlife extinction. Our selection of
vegan and vegetarian vacations
continues to grow to help you choose a plant-based option on vacation. And we'll continue to lobby for a
Green Flying Duty
, a reformed Air Passenger Duty tax ring-fenced for investment into sustainable aviation fuels, electric flights and improved affordable rail travel.
A drive to reduce the carbon footprint of all our vacations underpins everything we do.
We're committed to reducing the carbon emissions per passenger on our vacations by 55% by 2030
. However, we will still be offering vacations with flights and vacations to long haul destinations. Why? We have customers all over the world – what is long haul for one of our customers will be next-door to another – and we believe that responsible tourism can be a powerful tool in supporting local communities and in restoring vital habitats.
How to make your vacation count
There are millions of people globally who rely on tourism for survival. Done well, responsible tourism not only creates employment opportunities but funds training programmes which lift people out of the poverty cycle. It can build schools, champion women's rights, and give marginalised people a voice. In assigning a tangible economic value to wild habitats, nature-based responsible tourism has a key role to play in the restoration and protection of our natural spaces. If we are to hit the global target of protecting 30% of the planet's forests, oceans, grasslands and other wild places – all needed to sequester (absorb) carbon from our atmosphere – by 2030, nature-based tourism will be needed more than ever.
Climate change scientists are not asking for us all to stop flying altogether – in fact the UK Climate Change Committee suggests limiting demand for flights to no more than 25% above 2019 levels by 2050 – but we do all need to fly less.
What we're asking of you, our customers, is to think differently about how you travel. We encourage you to take fewer vacations that involve flights and to stay longer when you do fly. Look at vacations closer to home – one thing the pandemic has highlighted is the variety of unique, interesting places that we can overlook on our doorstep – and try to swap flights for rail journeys where possible. When you do fly, make it worthwhile by booking a responsible vacation that actively benefits local communities and wildlife.
What can you do to curb your carbon? Watch our film.