Travel trends
Trends for the year ahead and top ten responsible destinations
2019 has been the year of responsible tourism. As issues of sustainability have come to the boil, we have seen everyone from David Attenborough to Prince Harry getting in on the act. From Greta Thunberg and
flyskam
– or 'flight shaming' – to Extinction Rebellion and the global youth climate strikes, travelers worldwide are taking stock of their environmental impacts.
What next if you love to travel but care deeply about the world, your global community and its nature and wildlife? We've spotted seven rising trends to help travelers on their way in 2020…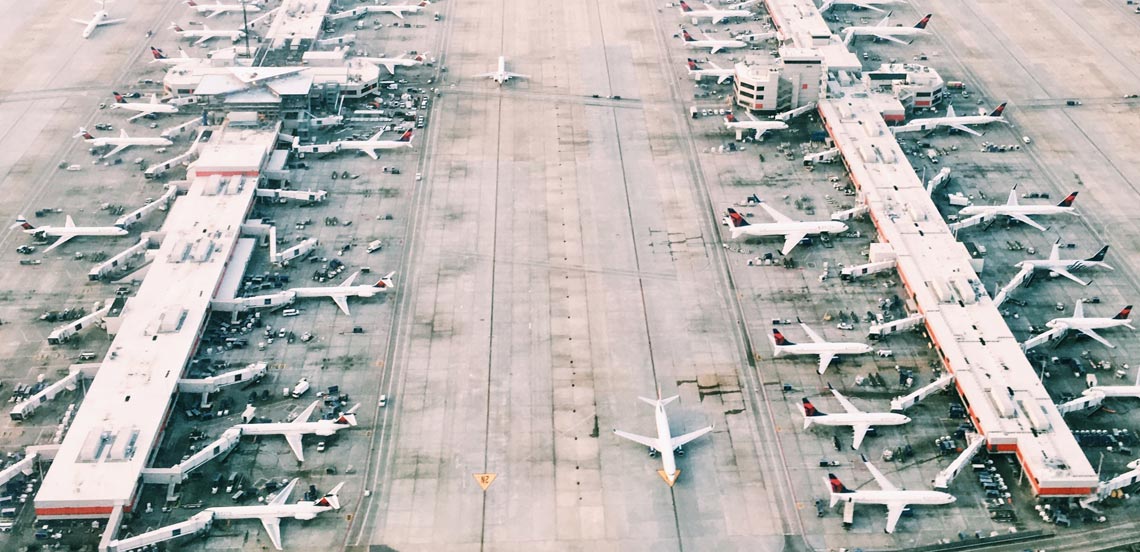 1. Flying less and making vacations count
With
studies showing
that the flight shaming movement is already having an impact, we predict that this is set to grow next year.
Rail travel
will leap ahead in 2020, especially if tour operators cotton onto this growing trend and make it easier for travelers by offering to book train tickets instead of flights.
For those that choose to fly, we'll see less flights taken for short breaks and instead, more travelers staying longer in 2020. We are predicting a return of the 'good old days'; that is one long annual summer vacation, possibly punctuated by shorter trips closer to home, or vacations reached by
lower carbon
transport options.
There's no doubt that reducing our vacation emissions, as opposed to the 'hot air' of
offsetting
, is in vogue. However, our founder and CEO Justin Francis believes we need to go further and campaign for system changes too:
"Voluntary changes to our travel habits are not enough. Personally I think 2020 will be the year that aviation begins to start having to pay its way. With the EU seriously considering a tax on aviation fuel, France already introducing an eco tax on flying and the UK government's advisors on climate change pushing hard for measures to manage demand, new policies to address aviation's long-enjoyed free ride are approaching. And it's not a moment too soon."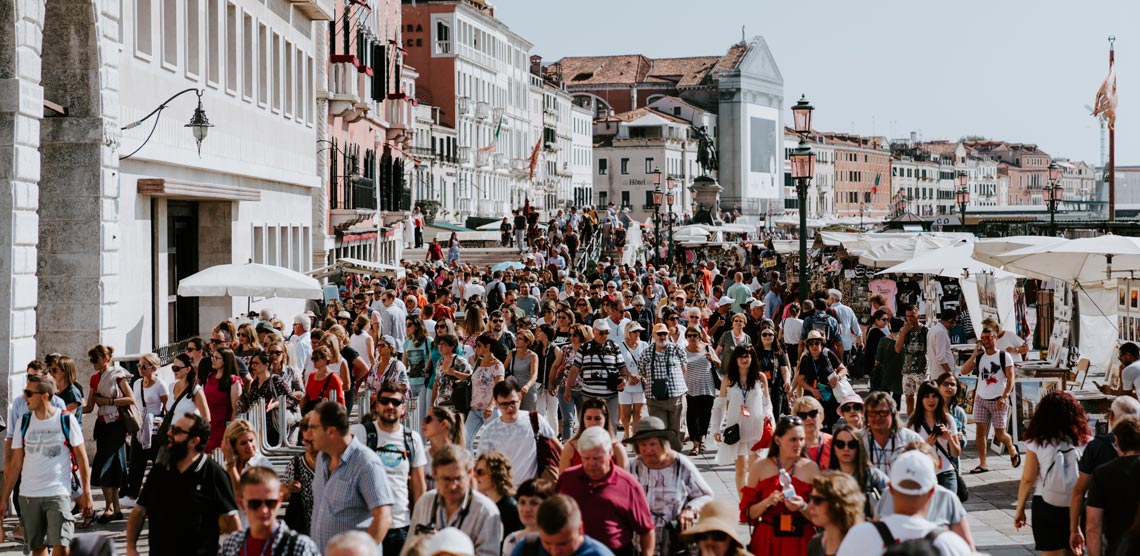 2. Tourism taxes on the rise – the "temporary residents levy"
2019 has already seen rises in tourist taxes all over the world. Amsterdam, which already implements a seven percent tax, recently announced a new three Euro charge on top of this to begin next year. We expect to see more and more destinations bringing in taxes as part of their arsenal for fighting back against overtourism.
In our recent submission to the
UK's Environment Audit Committee
, we've called for the introduction of a 'temporary residents levy'. Our founder, Justin believes this is crucial if local people are to get a fair deal:
"Tourism utilises public goods – landscapes, biodiversity, culture associated with street life – and natural capital. However, it rarely makes a contribution to these public goods. Tourists are in effect temporary residents and should be charged as such. By placing a very small temporary residents fee on very large numbers of people we would generate all the income we need to plan and manage tourism far better."
3. Off-season travel – a desire to see places in a different way
As the overtourism backlash continues, both destinations and tourists will look for ways to experience places without the prohibitive crowding associated with peak season. Heading in 'off' or 'shoulder' season gives you more time and space to enjoy the tourist sites, and more chance to interact with locals and get to know the destinations.
We're seeing more and more vacation companies planning itineraries around this growing trend. For example our
farm to fork
tour trip in Greece only runs between October to December, where the less crowded and cooler temperatures mean tourists can take part in one of Europe's great seasonal events, the Greek Olive harvest. Your host, Mr. Yiannis will teach you how to handpick olives the traditional way and you'll make the most delicious spinach pie with the biggest expert - Greek grandma!
4. 'Bio positive' and wildlife tourism – tourism in the fight against mass extinction
The loss of biodiversity is beginning to bite; we are experiencing the next great extinction. More and more responsible tourism businesses are beginning to use incomes to protect land and habitats for some of the world's most endangered species, realising that the future of tourism depends on it. Educating local people and the next generations on the importance of biodiversity is also crucial.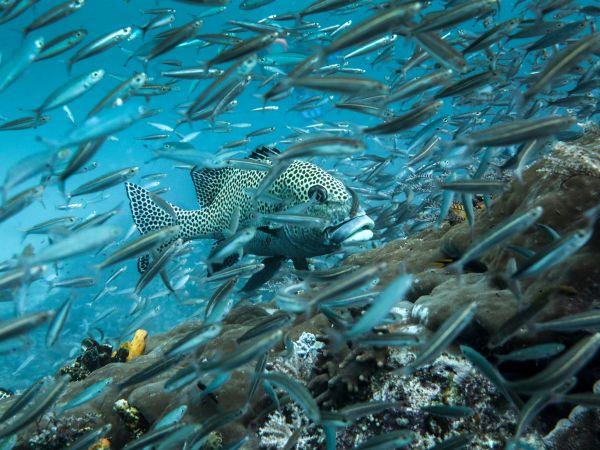 For example, our diving
vacation in
Raja Ampat
– where you'll find the highest concentration of marine life on earth - strives to protect this vibrant coral reef. By working with the local community who rely on it for their wellbeing and need greater understanding of sustainable fishing techniques, they hope to prevent over fishing, shark finning, dynamite fishing and coral destruction. Your time at one of the world's final diving frontiers will prove both unforgettable and rewarding.
In South Africa, during this
luxury garden route safari
you'll stay at a beautifully designed five star lodge which has helped protect 50,000 acres of land for biodiversity. Set in a 1,500 year old Milkwood Forest, with suites sprouting naturally from the thickets, this award winning lodge offers spectacular sweeping views of the Atlantic Ocean. Romantic canopy beds, outdoor showers, an infinity pool and unbeatable views: this is true 'wilderness meets luxury'.
5. Rewilding – 'to restore to its natural uncultivated state'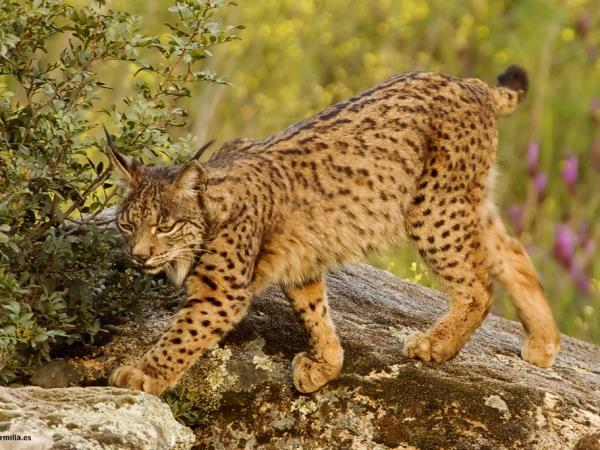 The term 'rewilding' is sprouting up all over the place, and we're not just talking about our backyards. Tourism businesses worldwide have a role to play in restoring landscapes and helping to reintroduce species of wild animals that have previously been driven out or exterminated. We have some of the very best examples.
This
Iberian lynx watching vacation in Spain
offers you the chance to see this critically endangered animal, whilst data from each trip is given to researchers to help with conservation efforts.
On this
four day Sweden trip
whilst you get to track wolves or see roe deer, moose and beavers, your guides are regularly monitoring wolf populations and contributing to wolf re-introduction programmes. Staying at a cosy lakeside guesthouse each evening, you'll enjoy delicious Swedish home cooking and views of the wild and pristine lake.
6. 'Pro nature' hotel menus - less meat, dairy, and foods that contribute to deforestation such as palm oil, coffee, cocoa
The carbon footprint of a vacation is far from limited to the flight. In the year ahead, customers will demand - and hotels will offer - a lower meat, lower food mile, lower waste and more ethical and fair trade menu. This will include less palm oil, less animals products and more innovative farming and food growing solutions.
Luxury eco-lodges such as the lodge visited in this
tailormade tour of Jordan
offers delicious, vegetarian food prepared by local chefs, and to minimise waste it composts uncooked food to make organic fertilizer. You can also cosy up by the fire with a cup of Bedouin tea, whilst waste from olive pressing (known as jift in Arabic) is burned to provide heat.
7. Vertical gardens or 'green walls' in guesthouses and hotels
In cities or where space is of a premium, vertical gardens are all the rage. A 'green' wall – positioned vertically – and filled with plants and foliage – vertical gardens can be a stunning backdrop for any sustainably designed space.
This inspiring hostel in
Lisbon
uses composted food waste to enrich the soil for its vertical garden which grows delicious edible plants for guests, closing the circle in their 'circular economy'.
Top 10 most popular responsible destinations in 2019
According to Responsible Travel's customers, between 1st January and 17th October 2019, the most popular destinations are as follows: