Traveling with autism
Kevin Chapman:
"I'm the dad of a 15 year old boy with autism, Andy. This year, for the very first time, we plucked up the courage to go to Disneyland Paris – our first trip abroad – via the Eurotunnel. I feel incredibly proud that we've done it. We learnt so much.
"I'd love to try a vacation further afield now, but there are still so many barriers when it comes to traveling with a hidden disability. Andy needs to know what to expect before arriving somewhere new or experiencing something for the first time. We found a fantastic video online – via a dashboard cam – of a time-lapsed journey all the way from the UK to Disneyland, by car, via the Eurotunnel. This was fantastic for Andy as he was struggling to understand the concept of taking a car on a train! Travel company websites could all use video much more to help prepare people before a trip.
"It's important for Andy to have his own space. Traveling by car allows for this. Air travel would be daunting in this regard. He is also very specific about what he eats. We took 26 packets of Walkers Crisps in the boot of our car, something that we would have struggled with on board a plane!
"We spent two days in Disneyland and had to cram everything into that time, including waiting to see the fireworks at 11pm one night. Next time I'd like to spread it over five days to give Andy more down time in the hotel, as well as time to adjust to a new and unfamiliar place, which is crucial for someone with autism.
"The staff at Disneyland were great with Andy. We were given a green pass which allowed us to avoid the queues as a family. Often in the UK similar passes for people with disabilities only cover the individual and one carer. This pass covered up to four carers so we didn't have to separate and could enjoy the experience together.
"One of the challenges we faced was on the Eurotunnel with our passports. Andy has a different surname from me and my partner and the staff were asking so many questions of him; it was quite overwhelming. I think if staff were better trained around hidden disabilities this would help a great deal. People always try to help, but some just aren't sure how to help or what to do.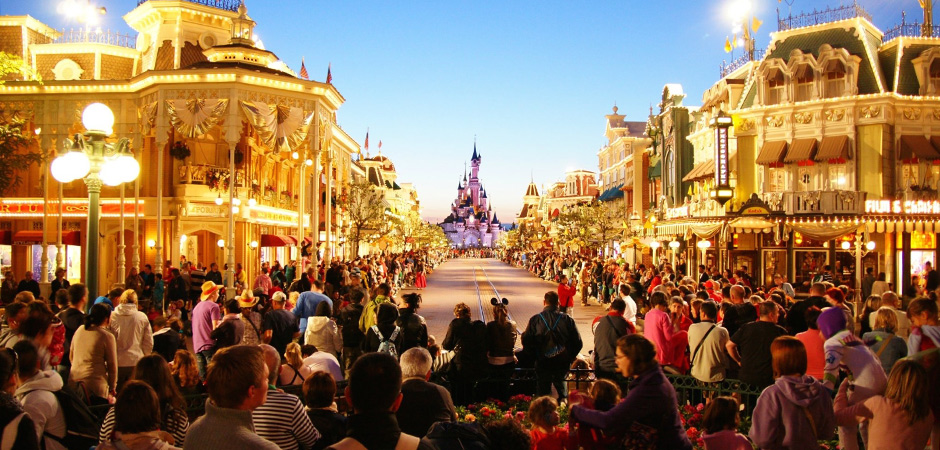 "Tourism venues in the UK vary a lot when it comes to providing quiet areas for people with autism. Legoland and Alton Towers have plenty of green open air space and water so people with hidden disabilities can step away from the action and disconnect for a while. Thorpe Park could benefit from this. Otherwise children with autism feel overwhelmed; it's sensory overload for them and it's just too much.
"Knowing as much information as possible in advance will always help us prepare Andy. If websites can be up to date with details of rides that are closed that really helps us prepare him. Andy loves trains. We once visited Legoland but the train was closed. There was no advanced warning and Andy was so upset. On the flipside, Disneyland emailed us three months in advance to tell us the train was going to be closed for maintenance work and although Andy was disappointed we had plenty of time to prepare him for this.
"I think the tourism industry could make much more use of technology to help prepare people with autism before they travel. Virtual reality technology to show hotel rooms, bathrooms and the bed you'd sleep in would be fantastic. Even simple videos can really help, too. There's so much more that can be done to help encourage people to feel confident enough to travel."
Visit the Chapman family's
YouTube channel
.
Read our manifesto chapter on
accessibility in tourism
.