Gambia has a reputation as a top destination for package tourists, who flock to the countryís beach resorts during the European winter for some cheap fun in the sun. But while the beaches are indeed sublime, the all inclusive hotels that go hand in hand with many of them are not, and most people leave the country without setting foot away from the safety of the resort strip Ė or putting money into the hands of local businesses.

Gambia isnít all about fly and flop beach breaks. Get away from the all-inclusive resorts and youíll find a country rich in wildlife and natural beauty, where few tourists roam.

But Gambia is so much more than a fly and flop destination. Its namesake river is crammed full of wildlife, from hippos to giant crocodiles to manatees; thick forests teem with monkeys, insects and nearly 600 species of bird; and the countryís rich culture and heritage are evident in its museums, markets and mysterious heritage sites. And if youíre still hankering for that beach, you donít have go far from the main resort areas to find a little patch of paradise all to yourself.
Gambia is...
a twitcherís delight, with plenty of bird stuffed forests, wetlands and mangroves.
Gambia isn't...
all about sunbathing and cocktails.
Our top Gambia Vacation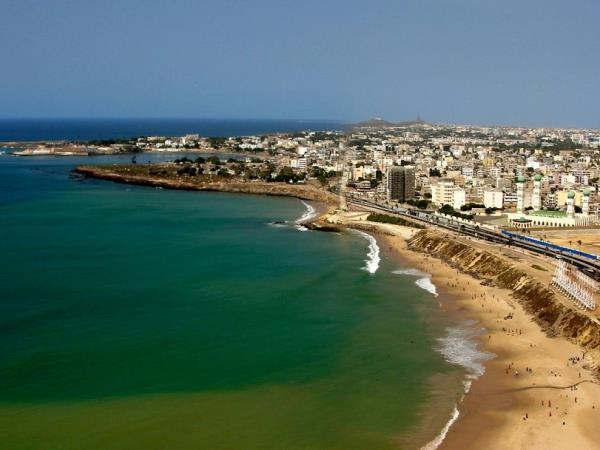 Explore the diverse regions of Senegal and Gambia
From
US $

3895
10 days
ex flights
Tailor made:
This trip can be tailor made throughout the year to suit your requirements
If you'd like to chat about Gambia or need help finding a vacation to suit you we're very happy to help.

The smallest country in mainland Africa, Gambia sits on the West African coast and is bordered by Senegal on all sides. Itís a narrow strip of mainly low plateau, which decreases in height as it gets closer to the Atlantic coast. While Gambia may be small, its landscape is rich and varied, ranging from the 80km sweep of golden beaches and mangrove swamps along the coast, to the thick forests and savannah of the interior. All this is bisected by the wildlife rich River Gambia, which slices through the country from the east to the ocean at the capital, Banjul. Other than a few main highways, roads outside urban centers tend to be poor and can be impassable in the rainy season. Organised tours keep things simple as youíll be driven by an experienced guide in a private vehicle and visit communities without disrupting local life.
1. Abuko Nature Reserve
Popular with day trippers from Banjul, Abuko Nature Reserve is incredibly diverse given its petite 2 sq km size. Itís home to thousands of plant species, and around 270 species of bird make their home in the verdant forest canopy. Thereís a healthy group of mammals here too, including red colobus monkeys, bushbucks and duikers.
2. Banjul
With an urban population of just over 30,000, low key Banjul is one of Africaís least populated capitals. While it doesnít match the dynamism of many other West African cities, this island city is relaxed and friendly, full of dusty streets and crumbling colonial buildings, and home to a fascinating National Museum, a busy harbour and the chaotic Albert Market.
Bao Bolong Wetland Reserve
3. Bao Bolong Wetland Reserve
Located on the north bank of the Gambia River, across from Kiang West National Park, Bao Bolong Wetland Reserveís woodland, mangrove forest and salt marsh are justifiably famous for bird watching. One of the best ways to spot some of the reserveís 270-plus bird species is via a pirogue cruise through the parkís forested creeks and mangroves.
4. Kiang West National Park
Kiang West is the largest national park in Gambia. Spread across 115 sq km of woodland and savannah on the southern banks of the Gambia River, itís home to over 300 species of bird, including raptors, vultures and harrier eagles. Other wildlife common in the area includes West African manatees, otters, sitatungas and roan antelopes; and if youíre very lucky you may even spot a hyena or a leopard.
5. Tanji Bird Reserve
The Tanji Bird Reserve is a narrow strip of dunes, lagoons and woodland, squeezed between the ocean and the main coastal road. Despite its small size around 300 species of birds have been recorded here, including several raptors. Itís also home to Bijol Island, a protected breeding ground for Caspian terns.
6. Wassu Stone Circles
Set in the dry savannah of central Gambia, the UNESCO World Heritage listed Wassu Stone Circles are thought to be burial sites dating from between 500 and 1000 AD. There are several circles at the site, each made up of 10 to 20 stones measuring between 1m and 2.3m in height and weighing several tonnes. Thereís also a small museum here that delves into the stonesí possible origins.
More about Gambia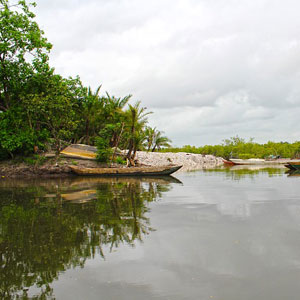 Visit Gambia in the long dry season of mid-October to early June, when the roads are passable and the weather is good for wildlife visits and beaches...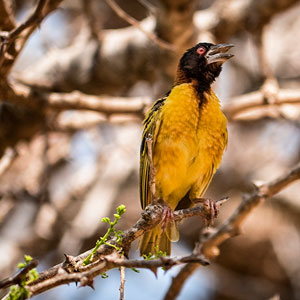 From salt marshes to wetlands, mangroves and forest, bird watching vacations in Gambia give you the chance to spot up to 600 bird species...