If history, culture and landscape were the only factors at play, Iraq would be an enticing prospect for adventurous travelers. Not only are there mountains to climb and deserts to trek across, the country also holds a treasure trove of ancient sites. Formerly part of Mesopotamia, Iraq was home to the legendary kingdoms of Sumer, Assyria and Babylon, and once upon a time, the now battle-scarred city of Basra was dubbed the 'Venice of the East', thanks to its elegant architecture and intricate network of canals.

Iraqi Kurdistan is like a Middle Eastern Switzerland with the added bonus of ruins, storied bazaars and warmly spiced cuisine.

Sadly, Saddam Hussein's long dictatorship, the subsequent conflict and infiltration by Islamic State mean that the only place that's safe to visit is Iraqi Kurdistan – a semi-autonomous region that's home to five million of the world's estimated 30 million Kurds. Brimming with stories, it's a place where haunting reminders of the darkest of human deeds contrast with a welcoming patchwork of waterfalls, mountain villages and vast canyons, all sprinkled with historic relics and beacons of religious pilgrimage. Find out more in our Iraq travel guide.
Iraq is…
astonishingly rich in history and natural beauty.
Iraq isn't…
totally off limits. Iraqi Kurdistan welcomes curious travelers with open arms.
Our Iraq Vacations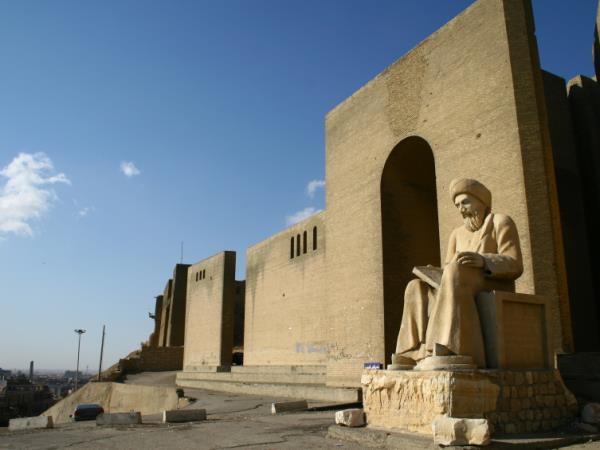 Iraqi Kurdistan is a fascinating place of sheer beauty
From
£

2795
8 days
ex flights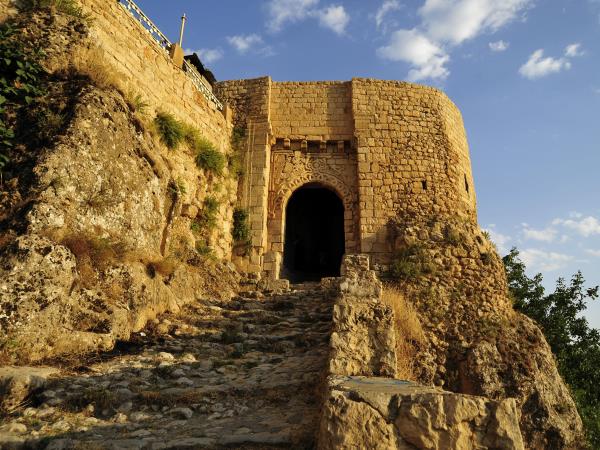 Amazing ancient sites of a hidden corner of the Middle East
From
£

2899

to

£

2999
9 days
ex flights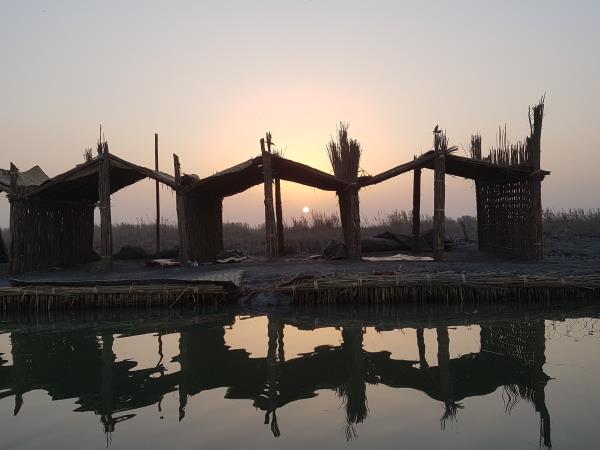 Explore Southern Iraq as we travel from Baghdad to Basra
From
£

5395
10 days
ex flights
Stretching from Turkey in the north to the Persian Gulf in the south, Iraq may call to mind crumbling cities, but its landscape is in fact beautiful and diverse, ranging from desert in the west and the south, to lush highlands in the north. The capital, Baghdad, sits bang in the center of the country, while the Tigris and Euphrates rivers wind their way from the northwest to the southeast. Organised tours head to Iraqi Kurdistan, in the country's northeast, a mountainous region the size of the Netherlands. International flights arrive in Erbil, but there are no direct services from the UK. To get here, you'll have to change in Vienna, Istanbul or Doha, among other cities.
1. Amadiya
Perched on top of a high plateau, with steep cliffs on all sides, and overlooking the breathtakingly beautiful Sapna River valley, Amadiya is one of the region's greatest cultural assets. Evidence of life there can be traced back at least 5,000 years to the time of the ancient Assyrians, and it's rumoured to be the place where the Three Wise Men began their journey to Bethlehem.
2. Erbil
One of the world's oldest continually inhabited cities, Erbil is the seat of government in Iraqi Kurdistan. It's at once ancient and modern, home to gleaming shopping malls and high rises as well ancient bazaars and the UNESCO World Heritage listed Erbil Citadel, (known locally as Qalat Hawler) which dates back thousands of years.
3. Halabja
A sombre but necessary visit if you're in the region, the small town of Halabja was the site of a horrendous poison gas attack in 1988, ordered by Saddam Hussein's cousin, 'Chemical Ali'. Over 5,000 people were killed in the single largest ever chemical weapons attack against a civilian population. You can pay your respects to the dead at the town's memorial and cemetery.
4. Lalish
A small village squeezed into a narrow valley, Lalish is famed for its intricate temple complex – an important pilgrimage site for Yezidis, who aim to visit at least once during their life. The key attraction at the temple site is the tomb of Sheikh Adi ibn Musafir, a central figure of the Yezidi faith, who died here in 1162.
5. Rawanduz
Set close to the Turkish border, the small town of Rawanduz is notable for its spectacular location - perched some 650m above sea level and surrounded by soaring mountains, waterfalls and atmospheric caves, where remains of ancient humans have been discovered. It also overlooks the vast expanse of the Rawanduz Valley, home to the deepest gorge in the Middle East.
6. Suleimaniyah
Cradled by a dramatic mountain range, Suleimaniyah is a cosmopolitan city, and an important center for Kurdish culture; many famous Kurdish, philosophers and writers have called it home. As well as wandering chaotic bazaars and fascinating museums you can visit the Amna Suraka buildings, where thousands of Kurds were imprisoned, tortured or killed during the regime of Saddam Hussein.
Our top Iraq Vacation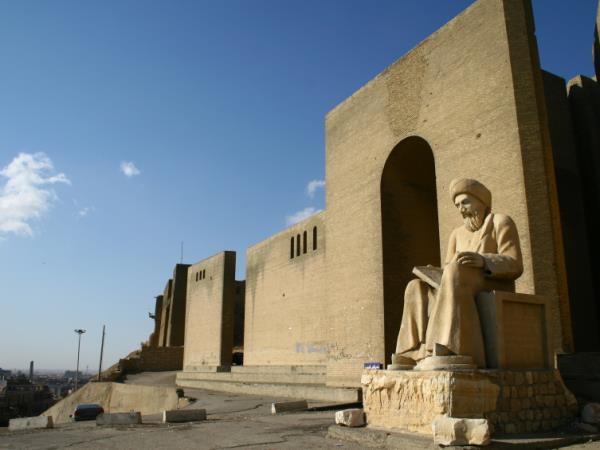 Iraqi Kurdistan is a fascinating place of sheer beauty
From
£

2795
8 days
ex flights
Small group travel:
2023: 2 Nov
2024: 7 Mar, 31 Oct
If you'd like to chat about Iraq or need help finding a vacation to suit you we're very happy to help.

More about Iraq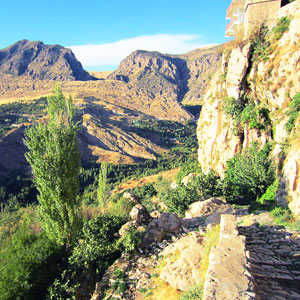 Iraq's sweltering summer season brings temperatures in excess of 40°C, so it's best to stick to the spring and autumn, when the weather is warm and dry.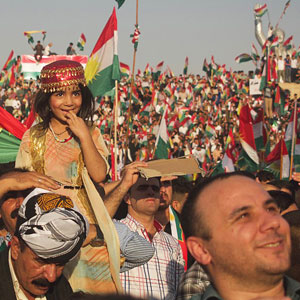 Iraq should be a big draw for adventurous travelers, thanks to its beautiful landscapes and its ancient cities and monuments.