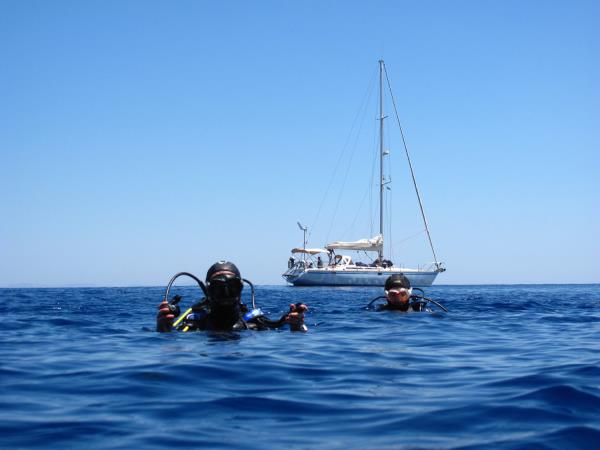 From
£697
excluding flights
Hard to pick whether the best part of the vacation was sailing with dolphins and turtles, diving with octopus, or eating all the delicious local foods.
(more)
Jen Mcdaid
The most memorable part of the vacation was the Tavernas...Safe and easy going sailing and diving...Very good.
(more)
Tomasz Gliniewicz
The most memorable are the beautiful quiet islands we visited during the sailing trip, the 2 dolphins who swam with us the second day, the dive to a German war plane and the sailing itself.
(more)
Arabella Bosscher