From the Responsible Travel archives: Why we lifted our Burma boycott after 10 years (2011)
Previously, there has only been one destination that Responsible Travel had a policy of not visiting, and that was Burma.
Background
Burma had been under the military rule of the State Peace and Development Council (SPDC), an abominable military junta that had, despite facing international condemnation and sanctions, ruled since 1988. In
1990
, the National League for Democracy (NLD) won a landslide victory in Burma's first multi-party elections for thirty years. The party had however, never been allowed to govern and the democratically elected leader, Aung San Suu Kyi had several restrictions placed upon her, including many years of house arrest. In October 2007, the world watched as thousands of monks in Burma have protested against the military regime.
Aung San Suu Kyi repeatedly asked tourists not to visit Burma -
"I still think that people should not come to Burma because the bulk of the money from tourism goes straight into the pockets of the generals. And not only that, it's a form of moral support for them because it makes the military authorities think that the international community is not opposed to the human rights violations which they are committing all the time. They seem to look on the influx of tourists as proof that their actions are accepted by the world." (Daw Aung San Suu Kyi, January
1999
)
We also believe that in Burma's case, there was evidence to show that slave labour was used to create tourist facilities and that local people were removed from these places without adequate consultation or compensation to make room for hotels and hostels. It was difficult for local people in Burma to even talk freely to tourists and there would have been severe repercussions if they did. Meeting local people on vacation is often the most enjoyable part of any trip. In Burma, you ran the risk of putting those that you talk to in real danger.
There were more effective ways to demonstrate your support for the people of Burma than visiting the country on vacation. We encouraged people to write to their MP, take part in marches or events and join campaigning groups to help keep the issues in the headlines.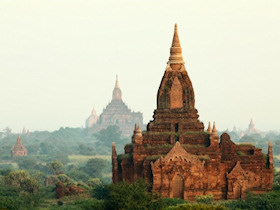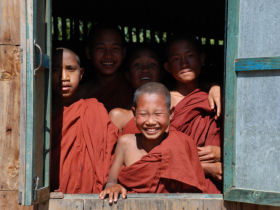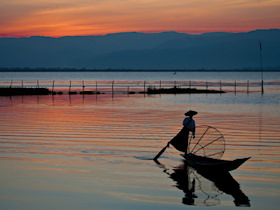 What changed?
As we hoped, the situation in Burma changed. A statement released by The National League for Democracy (NLD) was reported in The Irrawaddy newspaper in May
2011
.
"The NLD would welcome visitors who are keen to promote the welfare of the common people and the conservation of the environment and to acquire an insight into the cultural, political and social life of the country while enjoying a happy and fulfilling vacation in Burma."
In response to this, we lifted our boycott.
"Right from our start in 2001 we've upheld a ban on tourism to Burma based on the request made by Aung San Suu Kyi for tourists not to visit. I am aware that many tourism businesses, of all types, are now keen to develop tourism in Burma. The message from Aung San Suu Kyi is clear - she only wants respectful tourism and is interested to see responsible tourism develop in Burma. So we are welcoming to our collection those Burma vacations and companies who operate responsibly in the region and work to establish deep connections that benefit local economies and preserve cultures against the potential harms of tourism."
Justin Francis, founder and managing director of responsibletravel.com
"Small scale locally owned tourism could benefit the country's people economically and help to increase cultural and political awareness overseas which could only be a good thing for democracy in Burma. However, we must avoid the juggernaut of exploitation that mass, unplanned and unrestricted tourism can bring to destinations at all costs. I would urge the Burmese Government and newly formed Burmese Tourist Board to work with the NLD and local communities with an interest in tourism, to ensure that responsible tourism sets the agenda in the region."
The future
We now have several
vacations to Burma
on Responsible Travel, hand-picked for the positive impacts they have on the country as much as the amazing experiences they offer to travelers wanting to explore this untouched land.
You can visit villages and hill stations, fishermen and floating markets, and British colonial architecture and ancient Buddhist monuments.
We've already had inquiries, and our first ever Burma booking, and hope there will be many more people encouraged to visit this amazing country and support the local people in the future.
Read more...
Our guide to
responsible tourism in Burma
Article updated: October 2015