From the Responsible Travel archives: Community based tourism research report (2006)
A joint initiative between Responsible Travel and Conservation International to promote and support Community Based Tourism (CBT) projects.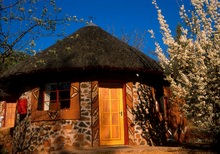 The collaboration between Responsible Travel (RT) and
Conservation International (CI)
on the Community Based Tourism programme was initiated in May 2006. Following consultation around the
definition of community based tourism
, a questionnaire was created to identify suitable CBT projects and the programme launched via a press release to tourism businesses, key opinion formers, journalists, travelers and Responsible Travel members in July of that year. CI and Responsible Travel subsequently worked together closely to identify suitable projects, create relationships with other consultants working in the field of community based tourism to develop and extend both the geographical base and the knowledge base of this programme, and to raise the profile of community based tourism wherever possible.
What follows is a summary of the activities that were undertaken for the programme and results as of December 2006.
Activities
Following extensive desk research and consultation with Conservation International and other key figures in the field of responsible tourism, a working definition of community based tourism was agreed in June 2006.
A questionnaire to identify suitable community based tourism projects was created based on this definition and press releases regarding the launch of the Community Based Tourism Programme were issued by CI and Responsible Travel in June and July.
Throughout July and August we contacted 150 CBT organisations for the first phase of this programme. Organisations were identified through a combination of desk research, recommendation and direct contact from CBT projects that had received information about the programme via CI, Responsible Travel or world media (notified of the programme by the two press releases).
Following completion of this first phase, we continued to send out questionnaires to potentially suitable CBTs:
• in response to direct requests received through Responsible Travel's
CBT page
• via our own research (e.g. suitable organisations nominated for the
World Responsible Tourism Awards
)
• via our collaborators (see more below)
Findings
The first major finding was that 25 of these organisations (17%) did not have functioning email addresses. A further 72 (48%), while the email appeared to have sent successfully, did not return the questionnaire (out of these, three responded to say they were not ready for the programme at this stage, and one project confirmed that it had closed). 53 organisations – 35% of the total – completed and returned the questionnaire and of these 27 were approved to be included in the first phase of the programme (18% of total).
Of the CBT projects that returned completed questionnaires, half were community owned and operated. The remaining half were a combination of community ownership of business and state owned land; independent party ownership of land but community owned business; land leased to community but to be owned by the community in a specified number of years; and other similar variations. Those which had no community claim on the land or business were not approved.
The majority of the CBT projects that responded to the questionnaire were already working with existing tour operators or tourism organisations. Only 13 were not. However, even those that were doing so were not showing strong evidence of success. Although the highest occupancy was 95%, the lowest was 1% (excluding those that were just starting up and had not yet received any bookings) and for the majority it was around 5%. Figures were not always clear due to some CBT projects being based around homestays in a number of different villages.
Over half the projects that returned questionnaires had started in the previous five years and 79% in the last 10 years. The oldest project that fitted the CBT definition started in 1992. This finding may be an indication that many older projects have already closed due to lack of bookings.
Achievements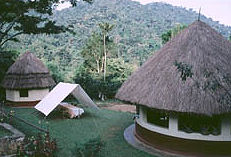 We have begun building pages on Responsible Travel for the approved CBTs. Of the 27 CBTs originally approved, 19 are now live on the site and 8 are awaiting further information (prices, photos etc.).
To these 19 CBTs were added other existing RT CBT trips and accommodations which means that within the CBT section of RT; 28 are currently live.
CBT Programme members cover the following countries: Bhutan, Bolivia, Brazil, Costa Rica, Ecuador, Ethiopia, Guatemala, India, Indonesia, Kenya, Kyrgyzstan, Laos, Lesotho, Mozambique, Peru, South Africa, Swaziland, Thailand, Uganda, Venezuela, Zambia.
We are promoting these on the site, and have begun the process to match them with tour operators with whom we have already established relationships.
Search engine listings
We are already achieving high search engine listings for many of the CBT projects on Responsible Travel.
Inquiries
Since the CBT projects have been live on the site, we have been tracking the number of inquires (leads) that they have received via the website. We are pleased with their progress to date.
Collaboration - making connections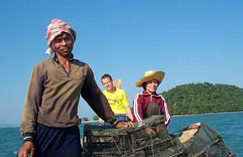 We now have a number of collaborators for the CBT programme. We are working with them to reach increasing numbers of CBT ventures via distribution of the CBT questionnaire. The majority of our collaborators are working on their own CBT programmes. What makes the CI/Responsible Travel programme different is that it concentrates on creating and strengthening marketing networks for CBTs, connecting them to tour operators.
We have established relationships with the following which has already helped us to identify additional projects and should continue to do so as the Programme continues and becomes more substantial.
RETOSA (Regional Tourism Organisation for Southern Africa) / UNWTO
INDECON (Indonesia Ecotourism Network)
Worlds Together Travel Network
Community Tourism Research/Guide Book on Indigenous Tourism
Fair Trade in Tourism South Africa (FTTSA)
Charity Challenge
Anjali Saini
, B.Eng, Msc, Environmental Management Specialist
Claudia Townsend
, Sustainable Tourism Consultant
SNV Nicaragua
EplerWood International
International Finance Corporation (IFC)
The collaboration with RETOSA/UNWTO has allowed us to circulate details of the CBT programme to their database of 196 CBT enterprises. Of these, 31 contacted us to receive a copy of the questionnaire and 6 have returned the completed questionnaire.
The collaboration with Megan Epler Wood, the founder and former president of The International Ecotourism Society, has enabled us to contact the projects involved in EplerWood International's survey of the needs of community based tourism projects in key countries in Latin America. This is ongoing but to date we have contacted 10 additional projects in this way.
In total, to date we have identified a further 70 CBTs for the programme. Of these, six were existing Responsible Travel members who have now been linked into the Programme. The remainder have been sent a questionnaire and so far 21 questionnaires have been returned 7 have been approved and additional information is being gathered to build their pages, and 14 are awaiting review.
Guide books
We have had conversations with the Managing Director of Lonely Planet and the Communications Director at Rough Guides. Both are committed to ensuring CBTs are covered in new editions.
CBT programme logos
We have agreed a CBT programme logo which has been added to the CBT pages on our website:

The accompanying text reads:
This vacation is part of the Responsible Travel and Conservation International Community Based Tourism Programme to support and promote community based tourism ventures that offer significant conservation and development benefits to local communities. To see other community based tourism vacations and find out more about the programme click here.
Matching CBTs with tour operators
We have begun to match CBTs with tour operators that currently work with Responsible Travel. We are asking tour operators to indicate their level of interest in a CBT by grading their response as 1, 2 or 3, as follows:
1 = We will not be working with this community based tourism venture**
2 = We would be interested in pursuing conversations with this community based tourism venture
3 = We will add this community based tourism venture to our product inventory
**If your response was 1, it would help us greatly if you could let us know why, and what - if anything - would need to happen for you to take them on.
Initial contact has been made via an overview mailshot, and has already received positive responses from the following tour operators:
Explore
Skedaddle
Wilderness Journeys
World Primate Safaris
Haivenu Tours
Go Differently
We are following up this initial contact with targeted emails detailing CBT projects suitable for their itineraries, and finally by telephone and/or face-to-face meetings with the Tour Operators.