Company history
As a young person 25 years ago I travelled because I wanted to learn about the world and about myself. I saw travel as an adventure - and deep down as a way to become more of the person I wanted to be.
Who could read about a place called the Mountains of the Moon (shown below) and not want to go? 25 years ago I did go to this extraordinary mountain range in East of Africa, offering me the perfect route for my adventure, and travelled on foot, by canoe, motor bike, ferry, beer lorry and local bus from Kenya to Cape Town over nine months. Along the way I also learnt first hand about the impacts of tourism – good and bad – on local places and people.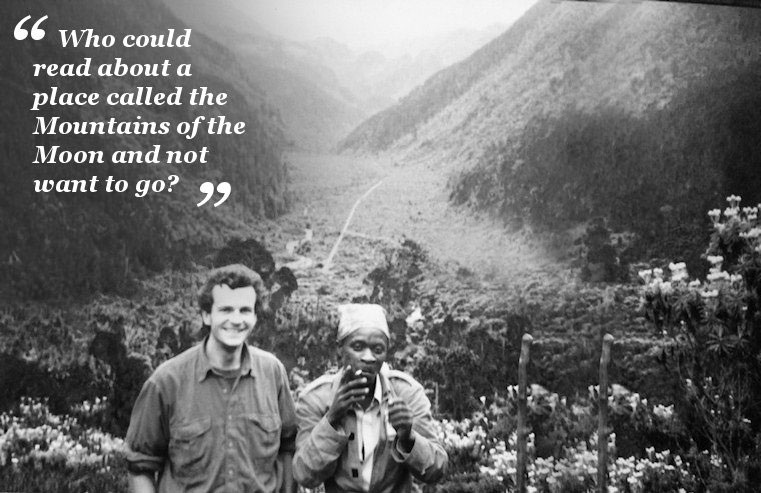 Our founder, Justin Francis (on the left) at the Mountains of the Moon.
Ten years later in 2001, and being inspired by the pioneering retailer Anita Roddick at The Body Shop – an internationally successful business with a social purpose – I co-founded Responsible Travel with Professor Harold Goodwin, a fellow pioneer in the creation of responsible tourism and a leading academic on the subject.
The vision was to play a part in creating a more caring tourism industry by;
creating a marketplace for responsible vacations;
creating a worldwide Responsible Tourism Awards Scheme to recognise the best of the best;
and by being activists for more responsible tourism around the world.
You can read more on our company history on
our timeline
.