Why see Armenia, Georgia
& Azerbaijan together

Although Armenia and Azerbaijan arenít exactly on speaking terms you can enter Azerbaijan from Georgia; certainly worth knowing if youíre undertaking a tri-country tour in the Southern Caucasus.

The former Soviet states of Armenia, Georgia and Azerbaijan can all be explored on the same vacation, as part of a fascinating tour than can send even the most experienced Eastern European traveler into ecclesiastical oscillations.
Armenia is typically the first stop on these multi-country itineraries. Here, you will encounter ancient lands well off the radar of modern day vacationmakers. The 7th century archaeological site of Zvartnots and the Holy City of Echmiadzin are both easily accessible from the capital city of Yerevan. The Hellenistic temple at Garni, the Geghard Monastery and the Amberd Fortress on Mount Aragats, are all en route to the monasteries and wineries flanking Lake Sevan.
Keep heading north via the Haghpat Monastery and youíll enter Georgia. Tbilisi, the capital, is a five hour drive from Yerevan and provides a brilliant base exuding green space and cosmopolitan cafť culture. To the east of Tbilisi the Svetitskhoveli Cathedral and the 6th century Jvari Monastery can be found within the Holy City of Mtskheta. Three further hours east brings you to the former ancient capital, Kutaisi. A day trip to good old Batumi by the Black Sea is always welcome in the summer with Gelati Monastery, Khertvisi Fortress and Gori, the birthplace of Stalin, all to be found on the route back to Tbilisi Ė after picking up a few bottles of the local red in the Kakheti wine region, of course.

Once in Azerbaijan youíll embrace ancient and modern contrasts, with one of the regionís oldest mosques, the Juma Mosque of Shamakhi, and the shimmering skyline of Baku on the Caspian Sea. The trading route from the city of Shaki in northwest Azerbaijan to Baku was one of the regionís most important, and a visit to Bakuís amazing Old Town Ė as opposed to its out-of-control oil boom expansion Ė reveals insight into the streets, temples and caravanserais of the past. This is a country of extremes where Islam meets capitalism on the confluence of Eastern Europe and Western Asia.
Our top Azerbaijan Vacation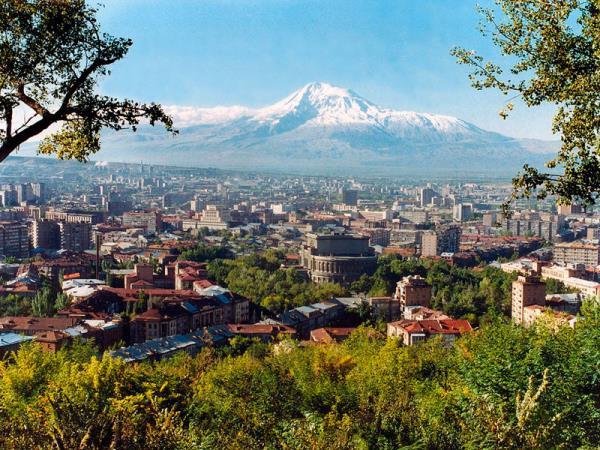 Three stunning countries in one unforgettable tour
From
£

1627
13 days
ex flights
Small group travel:
2022: 1 May, 29 May, 14 Aug, 4 Sep
If you'd like to chat about Azerbaijan or need help finding a vacation to suit you we're very happy to help.

Why itís worth visiting Armenia, Georgia & Azerbaijan
Armenia and Georgia will immerse you in the ancient traditions of Christianity. Religious beliefs aside, attending a candle-lit service in a cathedral or observing a traditional choral ceremony is extremely atmospheric. Some of the settings for the monasteries and churches are also incredible with Georgia's Gergeti Holy Trinity Church and the Khor Virap and Tatev monasteries in Armenia, definitely requiring hiking boots; the views are stunning.
Combining these countries with Azerbaijan adds an Islamic twist, in a country far more influenced by Persian and Ottoman Empires than by its westerly neighbours. Baku is the worldís lowest lying capital city, and the largest below sea level. Itís got a really eclectic and vibrant feel, with the Formula One Grand Prix and the 2020 European Football Championships competing with the UNESCO sites of the Maidenís Tower and Palace of the Shirvanshahs, not to mention the Ateshgah (Fire Temple) of Baku on the Absheron Peninsula.
Another factor that distinguishes Azerbaijan from its neighbours is oil. From the first boom in the 1870s to Soviet times and WWII, the massive reserves of the Caspian Sea have helped to turn Baku into one of the most high-end cities in the Caucasus. The shimmering skyscrapers and towers are a world away from the post-Soviet structures of Yerevan.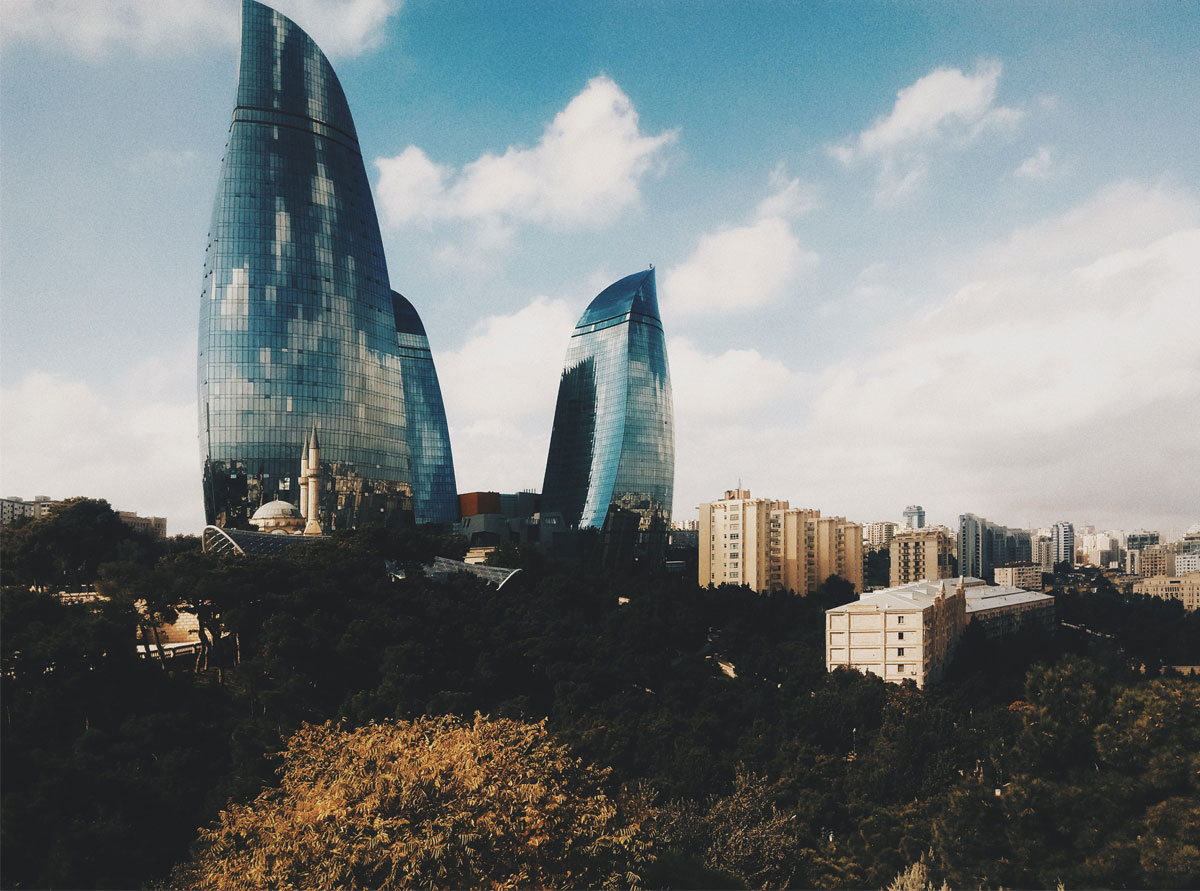 Visiting Armenia, Georgia and Azerbaijan in one go is a brilliant way to understand how religion, wealth and physical geography can play a huge part in the cultural traditions and contemporary outlooks that youíll find today. If you only visit one or two countries youíll only get one or two points of view. Itís very important, for example, to find out what Azerbaijanis think about Armenians rather than only learning what Armenians think about Azerbaijanis.

Joining a small group tour is the best way to explore these countries in depth. Exploring with two local guides, one in Armenia and one in Georgia and Azerbaijan, lets you hear personal stories as well as being able to communicate with local people through a Russian-speaking translator. Youíll be able to travel with confidence, with all the logistics and safety issues taken care of. Tour leaders offer insight, advice and a personal angle, as well as ensuring you donít fall foul of any local taboos.
More about Azerbaijan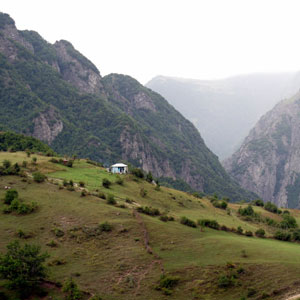 Our guide reveals a nation defined by the Caucasus Mountains and Caspian Sea, where villages are cut off every winter, and mountains shoot out flames...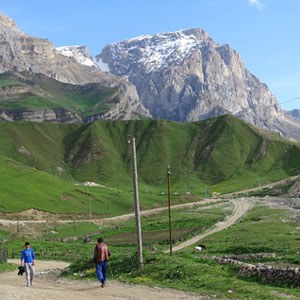 Visit Azerbaijan in April to June and Sep to Oct, which will let you avoid the 40 degree summers and sub zero winters - particularly in the mountains...