Best time to visit Brunei
---
TEMPERATURE & RAINFALL
Things to do in Brunei
---
What to do in Brunei, & what not to
Things to do in Brunei…
---
Brunei is a thriving foodie destination, with a range of cuisines to suit all budgets, particularly in the capital. Tuck into Korean and Japanese food or head to its Gadong area, north of the center, for Indo-Chinese, Chinese and Bruneian food, including ambuyat a starchy sago delicacy and nasi katok, a dish of chicken, steamed rice and chilli paste that's served everywhere. Pasar Malam is the capital's most famous night market and there are great food stalls at the Tami Kianggeh market too.
The Temburong District of Brunei is physically separated from the rest of the nation by Sarawak, but it's home to one of the most pristine rainforests in the entire island of Borneo. The 50m-high canopy walk in Ulu Temburong National Park lets you see the life that flourishes in the bright, upper reaches of this dense forest, including hornbills, gibbons and myriad butterflies.
Visit the mosques of BSB. The Masjid Omar Ali Saifuddien is Brunei's most celebrated mosque, topped with gold domes and surrounded by a reflecting pool. Inside, the main dome has 3.5 million glass mosaics laid over gold leaf, and its walls and floor are Italian marble. Built in the 1990s, the Jame'Asr Hassanil Bolkiah Mosque is no less grand, with 29 golden domes and a vast interior. Both are impressively lit up at night.
Things not to do in Brunei…
---
There's a growing coffee culture in Brunei, but don't ask for an alcoholic drink in a café or restaurant – booze is banned in the sultanate, although non Muslims can bring a small amount in with them. Smoking is banned in almost all public spaces and workspaces, too, which means inside shops and malls, and also in outdoor markets and near food stalls.
It's hot and humid in Brunei all year round, but don't dress in skimpy clothes. You may see tourists walking around in strappy tops and very brief shorts, but modest clothing is the more respectful way to dress in this Islamic nation. Choose light, cool clothes that cover the shoulders and knees. Women aren't required to cover their heads, unless attending official functions.
Crucially, don't underestimate Brunei. Its huge wealth means this nation is often overlooked by travelers looking for an authentic Borneo experience, but it is precisely that wealth that has protected much of its green interior. Brunei's abundant oil revenue means there's little incentive for logging or palm oil cultivation. As a result, its richly biodiverse rainforests remain intact. Organised tours often team Brunei's wild jungle with its capital and oil fields, or tack it onto a longer exploration of Sabah and Sarawak. Even just a day or two here is worthwhile, rounding out the Borneo picture nicely.
Brunei travel advice
---
TIPS FROM OUR FRIENDS IN BRUNEI
JC Chua from our Brunei and Borneo specialist Paradesa Borneo has this advice on what to expect from Brunei and things to do.
How long to stay and what to do
---
"Allow four days here, ideally, and include some diving and the canopy walk at Ulu Temburong National Park. In the capital, I'd suggest visiting the museums, particularly the Royal Regalia, and take a half day tour of the city which includes a boat visit to the water village of Kampong Ayer."
Tips on what to expect…
---
"People might think Brunei is just about wealth and oil. That's mostly true! But the mentality is changing inside Brunei since the oil price dropped and the government is now looking for ways to have a more sustainable economy – one way of doing that is through tourism. Although tourism has not been helped by the country adopting Sharia Law, Brunei is in itself a very unique country in Southeast Asia, home to the wealthiest man who is also a functioning monarch. Not known to many, Brunei has great national parks with many of its virgin forests intact. Most importantly, Brunei is a fascinating contrast with neighbouring Malaysia. Our Brunei friends offer an insight into the cultural and social differences between the Brunei and Malaysian sides of the border. And being an outsider visiting is a great experience in itself."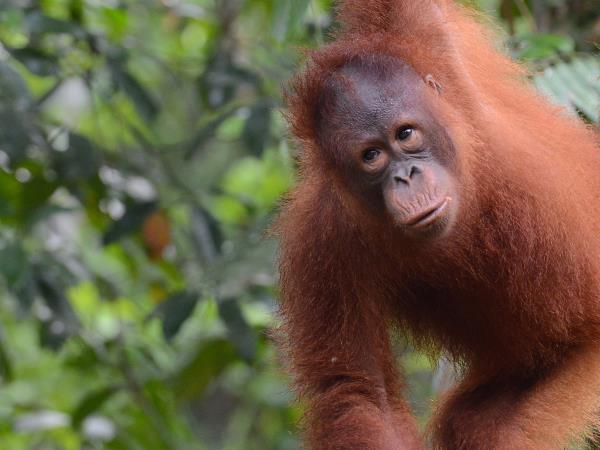 Exotic Trans-Borneo Overland from Rainforest to Beach
From
US $

1398
13 Days
ex flights