Equatorial Guinea travel guide
Equatorial Guinea is one of the wealthiest places in Africa, with new ports, motorways and cities springing up in double time. But European colonialism, a succession of attempted (and successful) coups and the 1996 oil boom have continually widened the gap between rich and poor – and yet you'll find that Equatoguineans meet this with a laidback friendliness that belies past upheavals.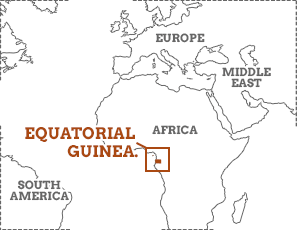 Keep the stories of colonialism, electoral rigging and oil exploitation in mind, but also look beyond them to the volcanic peaks, rainforest communities and sea turtle beaches.

Africa's only Spanish-speaking nation stretches across a pocket of continental Africa and five volcanic islands. On the mainland (called Rio Muni), tropical jungle and mangroves shelter some of the country's last elephants, crocodiles, hippos and leopards. It's also where you'll find a new city rising above the forest canopy – Ciudad de la Paz, the omnipresent president's capital in the making. The historical capital, Malabo, sits on Bioko island. Sink south, and you'll discover Moka Valley's sky-high crater lakes and sacred ancestral rainforests, plus primate-heavy national parks. Find out more in our Equatorial Guinea travel guide.
Equatorial Guinea is/isn't
Equatorial Guinea is...
for curious travelers willing to peer beyond the news headlines.
Equatorial Guinea isn't...
an easy country to crack. Reading up on its history will give you a huge amount of understanding, especially when paired with the views of your tour guide.
Our Equatorial Guinea Vacations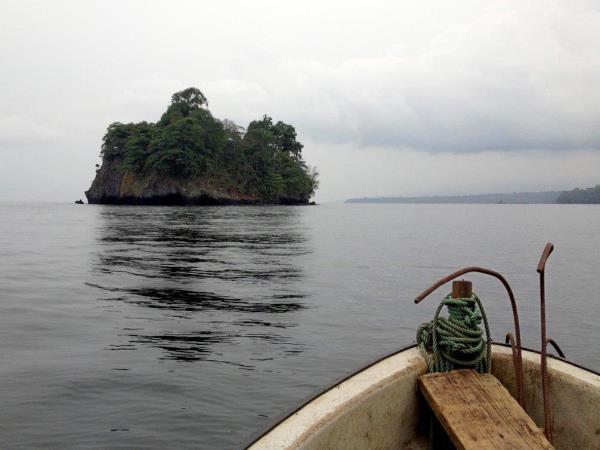 The highlights of one of Africa's least known countries
From
£

3399
11 days
ex flights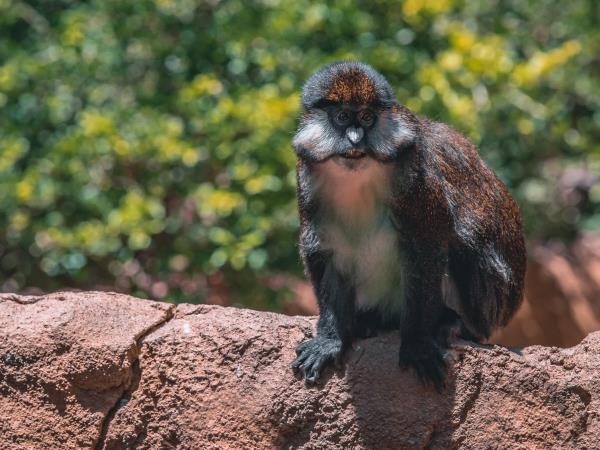 Safari focused on Bioko's rarest primates
From
£

3450
8 days
ex flights
Equatorial Guinea map & highlights
Bioko Island is the main port of call for most Equatorial Guinea vacations. It's home to the Spanish-flavoured capital, Malabo, where rollerbladers whizz down the paseo marítimo and gothic churches crumble under the tropical weather. The scenery takes a dramatic turn as you head south, swooping into Moka Peak and Gran Caldera de Luba, where you'll findwaterfall-licked rainforests and the misty mountainside villages of indigenous Bubi communities. Ureca's wild, dark-sand beaches swipe the southern tip of Bioko – a must-see during sea turtle season. Continental Equatorial Guinea (Rio Muni) is about a 45-minute flight south-east of Bioko. Vacations in Equatorial Guinea also combine well with the nearby island nation of São Tomé and Príncipe.
1. Arena Blanca
The beaches in Equatorial Guinea aren't exactly cocktail and sunlounger types, but therein lies the charm. Bioko Island switches between volcanic black-sand coves, and beaches like Arena Blanca, which, as the name suggests, lays out long white sands and roving butterflies. Over on the mainland, Rio Campo Nature Reserve serves up a sandy, sea turtle-friendly coastline.
2. Luba
Luba is a pocket sized port an hour's drive southwest of Malabo. Despite the hillside mansions growing on a steady diet of oil and logging money, it's the surrounding scenery that makes it worth the visit. You can hike through tangled rainforest to the Iladyi (Ilachi) Waterfalls, where three rivers meet before plunging down a 250-metre-tall gorge.
3. Malabo
Malabo, the island capital, props itself on the rim of an ancient sunken volcano. Weathered colonial buildings like the Government Building and tropic-gothic St. Elizabeth's Cathedral reveal the city's Iberian past. A walking tour of the grid streets won't take more than a couple of hours. The spate of Hiltons and luxury malls are well beyond the means of the average Equatoguinean, so do drop by the central market's fruit and fish stalls, too.
4. Moka Peak
Moka Peak rises out of the misty center of Bioko Island. Tangled forest and volcanic crater lakes carve the landscape, including Biao Lake – traditionally the HQ of the high priest of the Bubi tribes. At Moka Wildlife Centre you can learn about the native monkeys, sea turtles, tree frogs and 200-plus bird species. Oh, and if you see a helicopter overhead, it's just President Obiang Nguema winging into one of his jungle palaces.
5. Rio Muni
It's easy to get waylaid by Bioko Island, but make time for the mainland (Rio Muni) too. The wetlands of Rio Campo Natural Park house sea turtles, crocodiles, pythons and leopards. Meanwhile, Bata mashes together high rise luxury, hip hop bars, hawker cafés and a palm-lined prom. Ciudad de la Paz (Oyala) will be the new capital city: an eerily empty work in progress surrounded by thick jungle.
6. San Antonio de Ureca
Sea turtles follow an unerring path to Ureca in the dry season, a vital nesting site on Bioko Island. A night hike along the tide line is all part of the adventure. The reward is seeing these green and leatherback (and occasionally olive ridley and hawksbill) turtles deposit their eggs by the dozens. Chances are – apart from the villagers who have been guarding the beach against poachers for 20 years – you'll be the only observers.
Our top Equatorial Guinea Vacation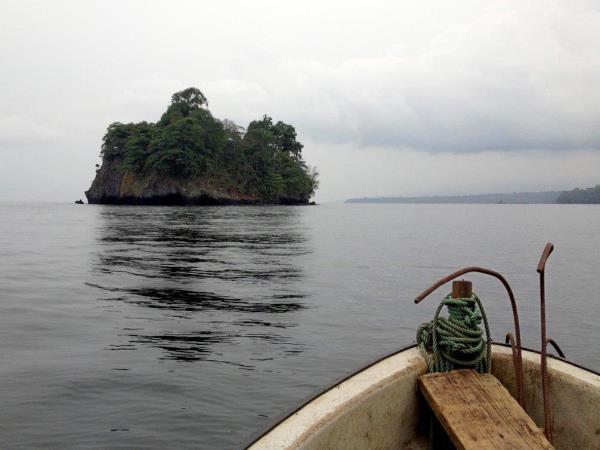 The highlights of one of Africa's least known countries
From
£

3399
11 days
ex flights
Small group travel:
2024: 14 Jan
If you'd like to chat about Equatorial Guinea or need help finding a vacation to suit you we're very happy to help.

More about Equatorial Guinea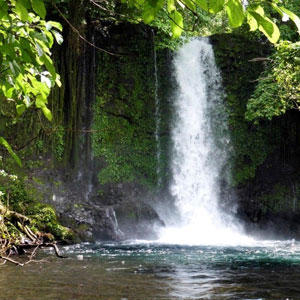 The best time to visit Equatorial Guinea is during the dry season. The exact month depends on what you want to experience – whether that's Rio Muni's rainforests, Bioko's turtle hatching season or the ecstatic Christmas celebrations. Whenever you go, expect steady temperatures of 25°C to 30°C.