Best time to visit Eritrea

One country, two climates – Eritrea's Red Sea coast swelters in summer, while its mountainous interior keeps its cool year round.

Eritrea's Red Sea coast is hot and dry all year round. In Massawa, winters (December to March) are hot and sunny, with highs of 30°C, but from May to September it can feel oppressively hot, hitting 45°C sometimes. By contrast, much of the interior, including the capital Asmara, is at altitude, and therefore cooler. Expect around 23°C in winter, slightly warmer from March to June, and then temperatures drop a bit in July and August, which are the only really rainy months. Nights are cool in summer and can be cold in winter. Organised tours tend to visit Eritrea in February, April, October, November and December.
Our top Eritrea Vacation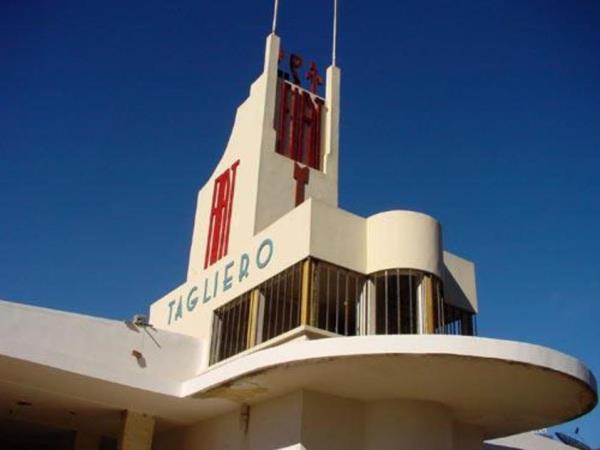 Small group tour. Eritrea's unique landscapes and culture
From £3225 to £3655 10 days ex flights
Small group travel:
2023: 29 Sep
2024: 1 Mar, 27 Sep
If you'd like to chat about Eritrea or need help finding a vacation to suit you we're very happy to help.

Things to do in Eritrea…
Explore Asmara. Eritrea's capital city is full of Modernist architecture dating from the Italian colonial period. Most of it is Art Deco specifically, designed with more flair and creativity than anything built in Europe during the same period. Stylish cinemas, an opera house and cafes selling espressos and cappuccinos pepper the city center, while in the suburbs beyond lie chic villas that once belonged to the Italian elite.
Monday in Keren is market day, with the weekly camel market a must-see. Shoppers not looking for a new dromedary can haggle for hens, sheep and goats instead. Over on the city's dried out riverbed you'll find a produce and household market – a great place to browse. In Asmara there's a produce market on Saturdays and also Medebar Market, an open air workshop as much as a shopping destination, where discarded tyres, old furniture and even olive cans from Italy are ingeniously converted into sandals and household kit.
Dress modestly, especially in lowland and predominantly Muslim areas, where shorts and T-shirts may draw unwanted attention. Women in particular should keep knees and shoulders covered, unless you're on the beach in Massawa.
Things not  to do in Eritrea…
Visa applications in the UK are only accepted in person, rather than via post or an agency, so applicants must visit the embassy to lodge their application. The embassy then has to obtain authorisation from Eritrea before it can issue the visa, and this normally takes two to three weeks to come through. So, don't wait to the last minute to get a visa – it's important to plan ahead. Although Eritrea has a low crime rate, it does have a poor record on human rights and a history of detaining anyone who speaks out against the government. Keep your thoughts about the ruling regime to yourself and don't even think about criticising it, either in public or private, while in Eritrea. Don't bring your credit card – Eritrea has a cash based economy, and there are no ATM machines anywhere. It's illegal to use US Dollars to buy anything, except at a few officially recognised hotels, and you'll need a receipt. The currency in Eritrea is the Nakfa and it isn't convertible outside Eritrea, so before you leave, change any remaining Nakfa at one of the state recognised 'Himbol' exchanges. Currency exchange outside of official channels is illegal. Don't use your left hand for handshakes, eating or passing something to others. The left hand is thought of as unclean – only the right will do in public.
Jim Louth from our specialist supplier Undiscovered Destinations, has this advice for travelers in Eritrea:
What not to miss
"Personally, I would say that the highlight is Asmara, the country's capital. Without doubt it is one of Africa's most beautiful cities. A key attraction for many visitors is the many examples of Art Deco architecture dating from the time when Eritrea was an Italian colony. And the city enjoys the perfect year round climate, perfect for taking a cappuccino at one of the many outdoor cafes."
Any pre departure tips for travelers?
"It is important to travel with realistic expectations as the country's infrastructure is in need of modernisation and investment. Even the best hotels will on occasions lack hot water and 24hr electricity. However, the roads are in reasonable condition and journey times normally are no more than a few hours."
Meeting local people
"The people are incredibly friendly and welcoming. They are always pleased to see tourists and personally I have found people keen to chat."
How easy is it to travel in Eritrea?
"For many years the Eritrean authorities have restricted the areas which can be visited by foreign nationals and this is reflected in the current advice issued by the UK and other governments. In particular, with some exceptions, the FCO advises against all travel within 25km of Eritrea's land borders. Locally issued permits are required for travel outside of Asmara, although these are routinely issued for areas that we visit on our tours."
More about Eritrea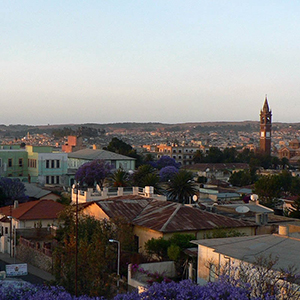 One of four countries that make up the Horn of Africa, together with Somalia, Djibouti and Ethiopia, Eritrea has a turbulent history of war and political oppression. There's huge scope for tourism in this fascinating country though, with its Art Deco architecture, Red Sea coast and ancient sites all worth visiting. Find out why Eritrea repays the intrepid traveler, in our Eritrea travel guide.