Le Marche farmstay vacations
Sneaked between the Apennine Mountains and Adriatic Sea, Le Marche is a region practically unheard of outside Italy. Italians donít make the same mistake, though. They know that, once you get away from the lounger-loaded beach resorts out east, itís a place to rest and revive in the company of lazily sloping hills and hilltop Renaissance towns.

Whatever you do, donít say Le Marche is Ďjust like Tuscanyí. The swooping hills and Renaissance towns might be familiar, but the
marchigiano
will be swift to show you just how much their snoozing way of life is miles better.

Le Marche is often hailed as an undiscovered Tuscany. But just like the feudally minded Florentines, Sicilians and Neapolitans before them, the marchigiano are proudly a people all their own. A farmstay in Le Marche really is the best way of getting to know that rebellious streak. Best of all, itíll be over home-cooked dinners of gooey lasagne or across a bottle of Trebbiano as the sun slides behind the hills after a day spent village-hopping.
Go in summer for near guaranteed (and near scorching) sunshine; autumn for truffle hunting and wine festivals. Cooler hikes with a snow-capped Apennine backdrop are winterís speciality. Spring is great for families, with lambing season in full effect now. Read on to find out more about farmstay vacations in Le Marche.
Our Farmstay Vacations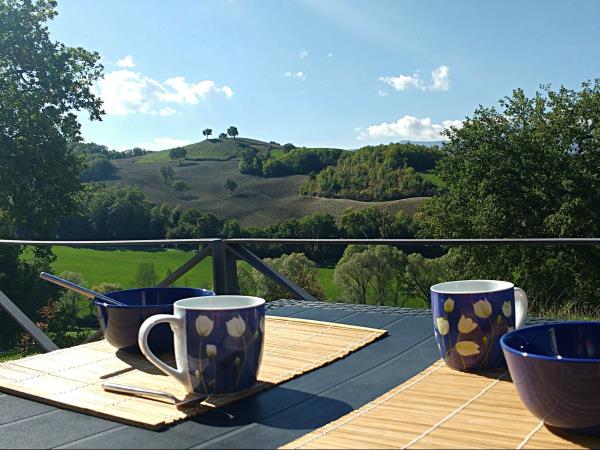 Vacation rentals & b&b on an organic farm in Le Marche hills
From
Ä

30

to

Ä

56
per person per night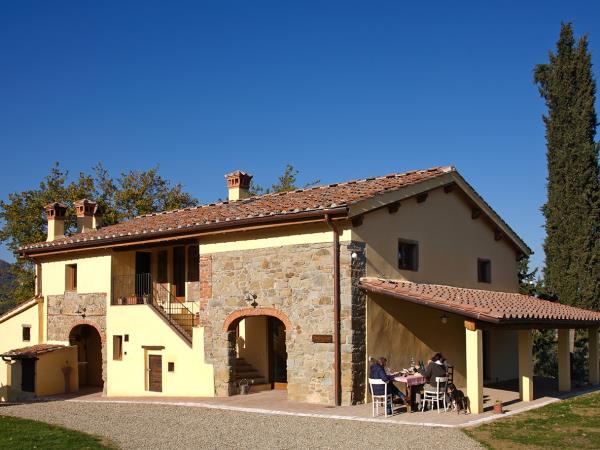 organic farm on the hills of Florence, Tuscany
From
Ä

70

to

Ä

130
per accommodation per night (sleeps 2-4)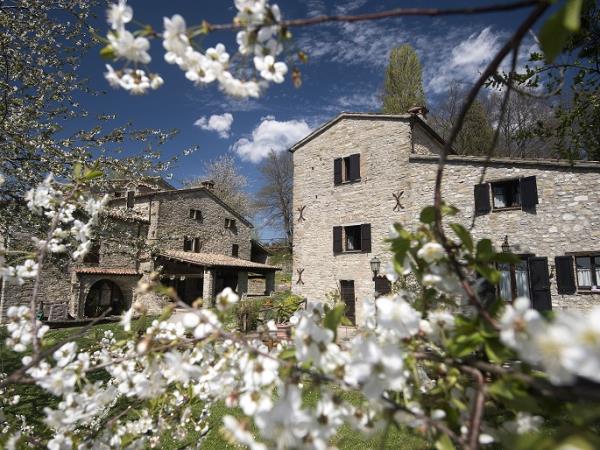 Bio Hotel in Pietralunga Forest, Umbria, Italy
From
Ä

70

to

Ä

110
per accommodation per night
What to expect from a Le Marche farmstay
Le Marche farmstays are usually a working farm doubling as a B&B. Thanks to typically unpretentious, welcoming hosts, youíll feel like youíre coming home every time you arrive back from a dayís exploring. It might just be you staying or there might be several self-catering apartments or B&B rooms on site. Either way, itíll be the best nightís sleep youíve had in ages Ė the quiet can be absolute in rural Le Marche.

With a backdrop of jagged mountains, oak forests, sunflower fields and generally postcard-worthy pastoral scenes, rural Italy doesnít get much more picturesque than this.

You can bask in the sun on a terrace, taking in views of the Italian hills. Or you could town-hop along the Renaissance routes, where every village seems to have a castle, crumbling walls or a saintly church. Urbino is the crowning city: a terracotta-roofed cluster topped with the 15th-century Palazzo Ducale di Urbino. It still looks pretty much as local lad Raphael wouldíve known it.
The towns are mapped out on a land that segues from craggy Apennine Mountains to softly uncurling hills. Walk the Furlo Pass, a gorge which follows an ancient Roman road, and delve into the Frasassi Caves, or get hiking tips from your host that get you walking the villagersí tracks from place to place. Public transport is at best unreliable in rural Le Marche, so most farmstay trips are self-drive vacations. Youíll probably pick up your car in Ancona, where the international airport is.
Our top Farmstay Vacation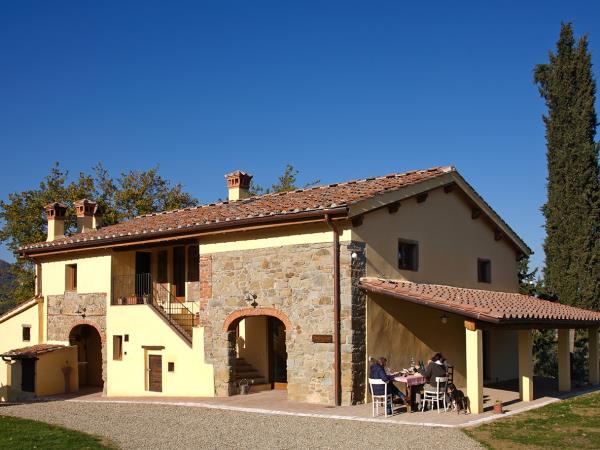 organic farm on the hills of Florence, Tuscany
From
Ä

70

to

Ä

130
per accommodation per night (sleeps 2-4)
Accommodation
If you'd like to chat about Farmstay or need help finding a vacation to suit you we're very happy to help.

Three reasons to stay in a Le Marche farmstay
1. Food, glorious food
Most farmstays in Le Marche offer you accommodation on a working farm. Some self-catering apartments will let you pick your own carrots and potatoes from the vegetable patch. Others will give you free rein on fig orchards and olive groves. Or you might find yourself invited truffling in the crunchy October woods with the farm dogs, before getting to sample a generous shaving of white truffle on some beef pappardelle pasta.
Most importantly, say yes to any dinner invites from your hosts. It will easily become the highlight of your vacation Ė a real insight into Italian life, which largely plays out around the dinner table. You could be treated to a starter of olive allíascolana (stuffed and deep fried olives) followed by a platter of fresh bread and slow-cooked lamb stew. And itís only right to wash things down with a glass of Bianchello, which has been supped almost exclusively in Le Marche for around 600 years.
Some agriturismos offer cooking classes using farm ingredients. Itís not just the hyper local ingredients (wild herb foraging, anyone?) that give it a marchigiano spin Ė youíll be working from scribbled-down family recipes. You can also sign up to a guided food and wine tour, to discover the regionís lesser known wines and foodie specialities.

2. Character houses
Most farmstays in Le Marche are converted houses on sprawling farms. That means plenty of character, but also plenty of mod cons. Self-catering apartments will come with a kitted-out kitchen. B&Bs will give you an en suite room with a shared lounge and suntrap dining terrace, and perhaps a swimming pool, where you can see the hills from your evening swim. There might be a log fire and well stocked bookshelf for autumn stays, too.

Ground floor rooms are usually accessible Ė and the owners really care about making your stay work for you. Italian hospitality is indeed all itís cracked up to be.

Air conditioning isnít always guaranteed, so itís worth checking if youíre not comfortable with sleeping in the 30įC in highs during July and August. That said, farmhouses can be surprisingly cool. Just keep the shutters closed in the day and open up the windows (and pull down the mozzie screens) at night.
3. Activities
Head for the hills. Hike the cracked-open gorges of Gola della Rossa e di Frasassi Natural Park and the beaches along the Adriatic coastline. There are horse stables sprinkled around, so you could tackle the trails on four legs instead of two. Two wheels, on the other hand, are for serious cyclists. Routes go from hilly to hillier; great for cyclists who donít mind working for their valley views. Le Marche isnít exactly renowned for its great public transport system, so hiring a car is usually necessary. Filling up the car is reliably expensive in Italy, so itís worth considering your budget when working out road trip days vs hiking days.
More about Farmstay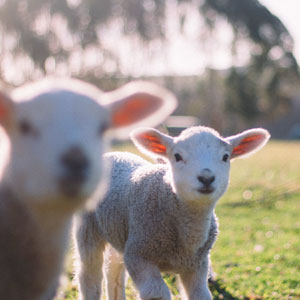 Think of this farmstay vacations guide like a gate that opens onto a metaphorical meadow - a fertile landscape of beautiful places to stay that sustain the rural economy, and invite us to run through it like kids again.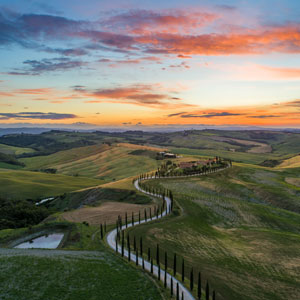 Life on the farm is, not surprisingly, very different in the Cairngorms to that in Cadiz. Similarly, you can sip Chianti on a farm in Tuscany, but you might be more prone to a cream tea in Devon.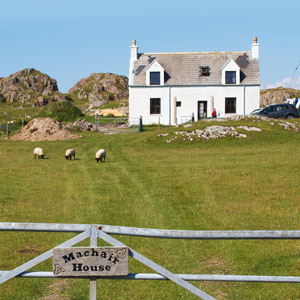 UK farmstay vacations are just getting better and better. As the trend for farmersí markets grew in our towns and cities, we started to remember that our home grown produce and tourism products are fine fare.