South Africa's famous Garden Route may be more synonymous with breathtaking coastal scenery, lush scenery (it's called the Garden Route for a reason) and adrenaline activities, but there's no shortage of wildlife along this stretch of littoral bliss. Whales and dolphins are frequent visitors to its rocky shoreline, a selection of game reserves offer safaris to see the Big Five and bird watchers will be in paradise, with over 264 glorious species to spot.
Technically the Garden Route stretches 300km from Mossel Bay to Storm's River – although being too precise about this does a bit of a disservice to the rest of the region. Most vacations to the Garden Route take the liberty of extending it to include Cape Town and the Winelands – a big win from a wildlife point of view. It adds penguins on the Cape Peninsula, the 'Whale Capital of the World' Hermanus, and ostriches in Oudsthoorn into your itinerary.
Our Garden Route Vacations
Garden Route wildlife highlights
Whale watching
While not technically on the Garden Route, the 'Whale Capital of the World' can be found just two hours south of Cape Town in Hermanus. Visit during June to December and you can spot the southern right whales in Walker Bay from the shore, without the need to step aboard a boat – although that option exists, too. The town's legendary, and very unique, whale crier will alert you to sightings in the bay with a blast on his kelp horn. Breeding southern right whales can also be seen frolicking in Plettenberg Bay in July to November, as well as migrating humpback whales in May and June, and again in November to January. Bottlenose dolphins are common visitors to Plettenberg Bay all year round.
Penguins
If you associate South Africa with searing heat you might be surprised that to discover colonies of penguins along the Western Cape. The far tip of South Africa stretches surprisingly far south and around the Cape Peninusla, most notably at Boulder Beach, you can enjoy a dip in the sea under the unwavering gaze of a gaggle of African penguins. You can also spot penguins at Robben Island – so keep your eyes peeled during tours of the notorious prison that housed Nelson Mandela for 18 years – or at Stony Point Nature Reserve in Betty's Bay, just to the west of Hermanus. You can see penguins year round, although September and October the majority of the penguins will be feeding at sea. February to August is breeding season, and the best time to see the penguins and their newly hatched chicks.
Big Five
While the Garden Route reserves can't rival Kruger, or the vast protected parks in KwaZulu Natal, just to the east of Port Elizabeth lies the excellent Addo Elephant Park. This huge national park stretches all the way to the coast and is home to over 600 African elephants alongside lions, leopards, rhino, buffalo and zebra. Its coastal stretches shelter whales, penguins and Cape fur seals among other marine wildlife making it one of the most important protected areas along this stretch of coast.
Other safari options are available in the smaller, private game reserves that dot this part of the South African coast. However, while some are excellent centers of conservation, others are less scrupulous, offering activities such as walking with lions, or cheetah cub-petting which ultimately
fuels the canned hunting industry
. Addo Elephant Park is best visited during May and September, when daytime temperatures are mild and rainfall is low. November to Feburary is also drier, but temperatures can peak to 40°C.
Bird watching
With over 264 species of birds to spot along the Garden Route alone – plus many more if you travel inland to the Little Karoo, or explore the area around Cape Town – your inner-bird watcher will be in its element in this part of South Africa. Spots to note include the Knysna lagoon, where you can see herons, kingfishers, African fish eagles and Knysna warblers, Tsitsikamma National Park, Robberg Nature Reserve outside Plettenberg Bay and the Cape Peninsula, where Southern and Northern Royal albatrosses can be seen in the winter months. In general, the September to November springtime brings the best birding.
Ostriches
Oudsthoorn was once the capital of the trade in ostrich feathers, and these giant birds still rule the roost in this arid dusty Little Karoo. Tours of its ostrich farms bring you up close to these beautiful flightless birds, but be wary of any offering ostrich rides. This activity might be popular with tourists but it's terrible for the birds' backs. Ostriches aren't the only birds you'll see in this region, a world away from the lush garden route yet only a two hour drive from the coast. Keep your eyes peeled for raptors soaring overhead, including martial and Verreaux's eagles.
Other wildlife
Wildlife abounds along the Garden Route and beyond. You might spot cute Cape Dassies on your way up Table Mountain, the closest living relative to the elephant (despite looking nothing like them). Be on the lookout for eland, bontebok, grysbok, springbok, wildebeest and baboons while exploring the Cape of Good Hope Nature Reserve in the Cape Peninsula and for Cape fur seals in Plettenberg Bay's Robberg Nature Reserve.
Our top Garden Route Vacation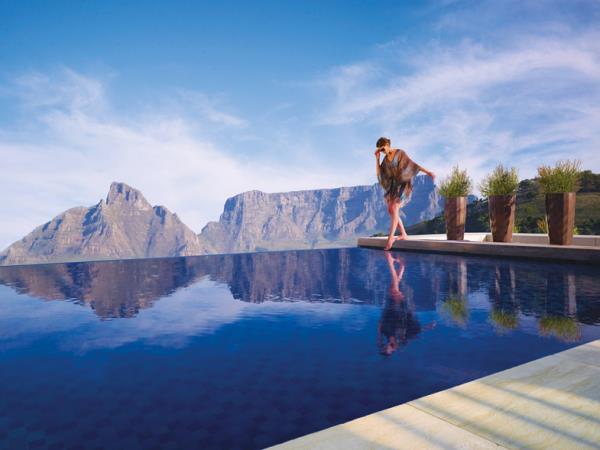 South Africa Super luxury Cape town, Garden Route and Safari
From
£

5200
18 days
ex flights
Tailor made:
This trip can be tailor made throughout the year to suit your requirements
If you'd like to chat about Garden Route or need help finding a vacation to suit you we're very happy to help.

Most tours of Cape Town and the Garden Route, small group or tailor made, will incorporate some of its wildlife, and the wildlife will often share space with activities such as kayaking and hiking, township tours and wine tasting. If you want wildlife to be the main focus of your trip then consider a tailor made, bespoke itinerary that can be crafted to take your preferences into account, with wildlife or birding guides too.
Even if you're traveling for the wildlife, don't dismiss the Western Cape's cultural offerings – every city and town in this area has been shaped by the country's tumultuous recent history. The legacies of Apartheid are still felt keenly across the region and the modern, thriving, upmarket
Cape Town
is still a city of enormous inequality. Take a
township tour
with a local guide and you'll have a chance to understand how South Africa is trying to move forwards, and the traditional cultures that make it tick.
More about Garden Route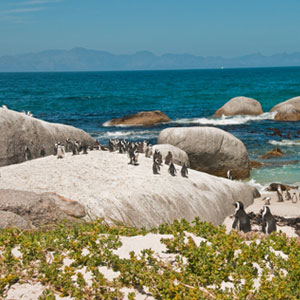 The best time to go to the Garden Route, South Africa is whenever you are ready, because this is all year round tourism at its most gorgeous and glamorous, sensitive and stirring.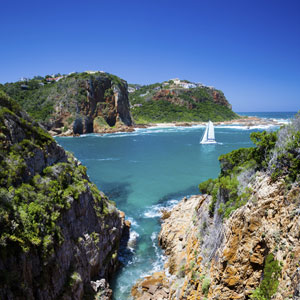 More like Alice's adventures in Wonderland than a garden, this Garden Route travel guide hopes to introduce you to the myriad landscapes, from bush to beaches, Winelands to wilderness, this South African coastline has to offer.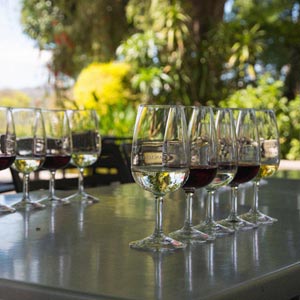 Just over an hour from Cape Town, vineyards with a 300-year history open their doors for tastings and cellar tours.