Our South Africa vacations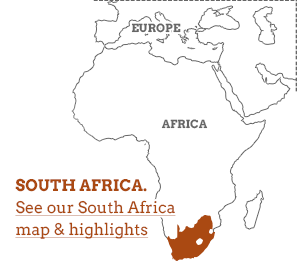 Given its mammoth size, the ĎRainbow Nationí fittingly offers a kaleidoscope of experiences for travelers. Our South Africa vacations take in Kruger and other national parks and their wildlife Ė the Big Five are present and correct. But they also explore the majestic Garden Route (self drive vacations are ever popular), the wild and remote KwaZulu-Natal, Victoria Falls and even the beguiling beaches of nearby Mauritius. Your vacation can support conservation projects, such as the Moholoholo Wildlife Rehabilitation Centre or lodges helping to train rangers. You may also visit local communities for a true insight into residentsí lives and issues.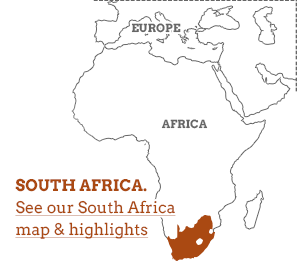 Our top South Africa vacations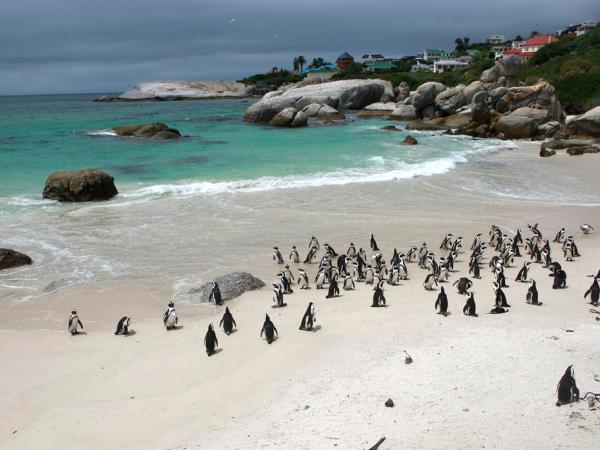 15 days
inc UK flights
Explore Cape Town, the Winelands and the Garden Route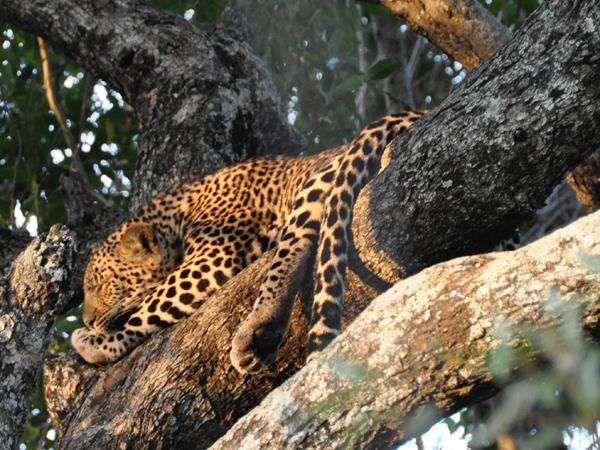 7 days
ex flights
7 Day Safari with wildlife conservationists
Small group
2023: 7 Oct, 14 Oct, 21 Oct, 28 Oct, 4 Nov, 11 Nov, 18 Nov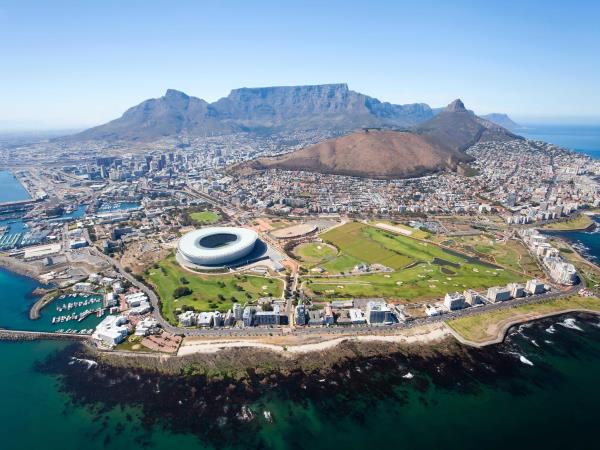 10 days
ex flights
Cape Town, Kruger and Victoria Falls
About our South Africa vacations
Why visit South Africa?
South Africa is a great introduction to Africa. Itís accessible, with good roads and infrastructure, and thereís a hugely diverse sweep of sights. Kruger National Park could be the poster boy for safari vacations, whilst Cape Town and its surrounding Winelands know how to wine and dine visitors. In a country this large, donít just visit one place. Road trips in the country are popular for a reason. Add Johannesburg after Kruger National Park or combine KwaZulu-Natal with the Elephant Coast. Itís South Africaís variety that makes it so compelling.
Kruger National Park
Tell people you're going to South Africa on safari, and they'll probably think you're going to
Kruger National Park
. This huge game reserve is four hours' drive or a flight from Johannesburg, and is home to black and white rhino, big cats and African wild dogs. Most people visit the wildlife-rich south and it can be a busy place; if you spot a lion, you won't be the only ones watching. However, the park is ringed by private game reserves that offer more secluded excursions, and the north of Kruger is quieter, too.
Self drive vacations in South Africa
Driving along South Africa's coast, you might be distracted by a whale spout out to sea or do a double-take at the sight of penguins on the beach. Head inland and there are ostriches running alongside the road in the Karoo and warthogs trotting ahead in the game parks. The country's good roads and big scenery is perfect for
self drive vacations
, and there are some well-known routes to follow. The best known is the Garden Route from Cape Town to Port Elizabeth, enjoying the green corridor of land that lines the coast – less a garden and more an adventure playground.
Family vacations in South Africa
Whilst
family vacations to South Africa
are both safe and wonderful, to get the most out of safari – which can often involve long drives and patient waiting – it's best if your children are over the age of eight. Older children and teenagers can start to learn about South Africa's challenging history and multifaceted culture, too, by visiting Johannesburg and having a guided tour of Soweto. If you're traveling with younger children, you might even want to consider a volunteering vacation. Young children can work with orphaned primates; age is no barrier to having a monkey cuddle.
Types of tours & vacations in South Africa
From Addo to Hluhluwe, you've got your pick of parks and private reserves on a
safari vacation in South Africa
. It goes without saying that this is a marvellous
wildlife vacation
destination. And think beyond big cats: you could visit the coast to see dolphins and whales chasing the annual sardine run instead. Joining a
small group vacation
can be a really fun way to drink your way through the Winelands. Feeling intrepid? Consider an
adventure vacation
– you could get up close to great white sharks or stick to dry land on an overland tour.
Going beyond South Africa
From here, the only way is up: South Africa is a gateway into the whole continent of Africa and a great starting point for an overland tour. The most popular route from
Cape Town to Victoria Falls
goes via Zimbabwe, Botswana and Namibia, and takes around three weeks. If you have less time, you could just nip into Namibia – where its vast deserts provide a contrast to the Cape Winelands. Alternatively, combine safari with a beach break by visiting
South Africa and Mauritius
– the island is the perfect place to wind down after all those lion encounters.