Very few tourists go to Guinea. "Guinea is a destination where it's very, very hard to say 'these are the great tourist highlights', and that's really synonymous with the whole of West Africa in that there's no Serengeti, there are no pyramids..." Charlie Hopkinson, founder of Dragoman, our specialists in West African overlanding tours, explains. The unique appeal is that you are in one of the least-visited places on earth. "For many people it's just about being in the country."

In West Africa you've got this wealth of culture, art, history and music – it could be a totally different continent.

– Charlie Hopkinson, founder of our partner Dragoman
Far too often, West African countries are lumped together as a single destination – which is bizarre when you realise that West Africa is about the size of the continental United States. Although Guinea doesn't have any of the stand-out sights or attractions that some of its neighbours do, what it does offer tourists is a more intimate insight into local village life, where very few tourists go, and where old traditions such as storytelling and music are still going strong. Keep reading our Guinea travel guide to find out more.
Guinea is…
slow travel at its best. It's taking a turn off the beaten track and onto a more adventurous path that most travelers don't bother to follow.
Guinea isn't…
the kind of destination to explore on your own. Roads are potholed and poorly maintained, while rain can make driving hazardous. Stick to traveling with experienced tour guides instead.
Our Guinea Vacations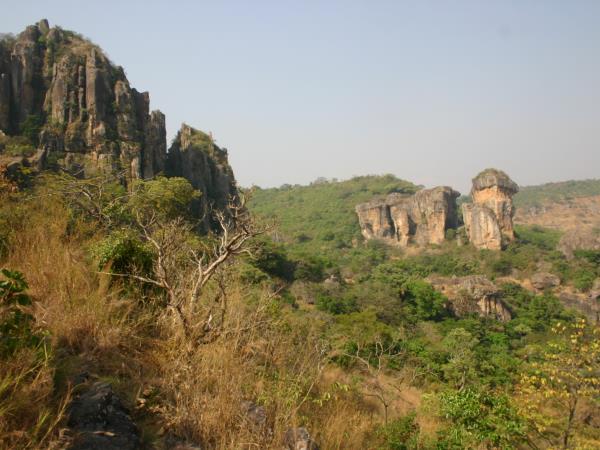 Breathtaking mountains, idyllic islands and wild chimpanzees
From
£

4699

to

£

4999
16 days
ex flights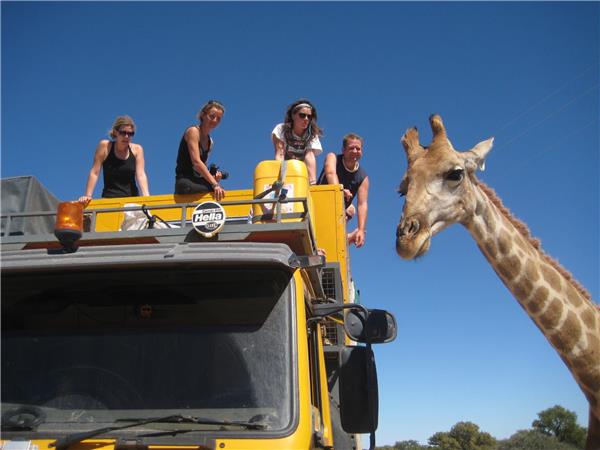 The ultimate Trans African overland adventure!
From
£

9495

to

£

10595
293 days
ex flights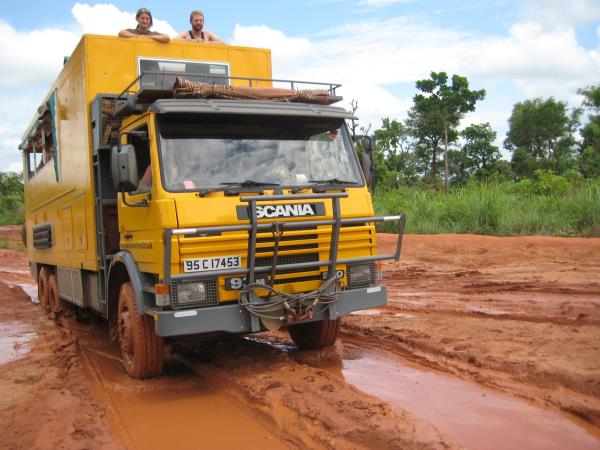 All the way from Gibraltar through West Africa to Cape Town
From
£

6495

to

£

7495
164 days
ex flights
When it comes to Guinea's top attractions, Charlie Hopkinson is clear that it's more about the journey than destinations: "There's not this one place we're trying to get to; it's just about spending some days enjoying the roads of the country." For this reason, it's usually combined with other West African countries, often as part of an overland tour – traveling from country to country by truck or bus. That isn't to say that there are no highlights, just that they're a bit harder to pinpoint on a map. Guinea offers some of the best trekking in this part of the world, some of the least developed natural landscapes, and some fantastic wildlife – if you know where to look.
1. Bush camping
Some of the best places to stay in Guinea are in the forests, wild camping. Or 'bush camping', as it's called here. You'll forgo all comforts and facilities, but get a freedom you won't find staying in hotels. Your guides will be happy to find new places and camping spots they've never been before, meaning every trip is unique.
2. Chimpanzees
While much of the country's wildlife will elude you on your tour, there's a good chance you'll hear a soon-recognisable baboon bark over the rumble of the waterfalls. The forested Fouta Djallon region is home to five species of primate and, with some luck, alongside the common sight of troupes of baboons, you might even see some chimpanzees among the trees.
Meeting different ethnic groups
3. Meeting different ethnic groups
Many countries in West Africa are multilingual and Guinea is no different; its 12 million inhabitants are made up of 24 ethnic groups, speaking some 40 different indigenous languages. Despite declaring independence from France in 1958, French remains the official language. Brushing up on your language skills beforehand will make meeting locals in markets or cities much more meaningful.
4. Fouta Djallon
The mountainous highlands of the Fouta Djallon are a mix of leafy sandstone canyons and valleys, rolling grasslands and waterfall-filled forests. It's a chance to discover rural life, traditional Fula huts and an unusual thatched mosque. It's without doubt one of the most scenic areas in West Africa, offering some excellent days of trekking and the chance to camp under the canopy.
5. Markets
Guinea's markets are a place to discover crafters, wood carvers and weavers selling traditional navy blue cloth. Busy markets packed with local shoppers and fresh produce will be regular stopping points on the tour. The best of them is in Kindia, where a disused railway line once carried vegetables, pineapples and bananas from the surrounding farming region to Conakry.
6. Vine bridges
Walking through the thick, humid jungles of Guineé forestière (Guinea's forest region) in the south adds a touch of Indiana Jones-style adventure thanks to the incredible examples of indigenous bridge engineering. Ponts de liane are impressive vine bridges woven by hand from long, thick lianas (a family of woody vines found in tropical forests) that span the forest's wide rivers.
Our top Guinea Vacation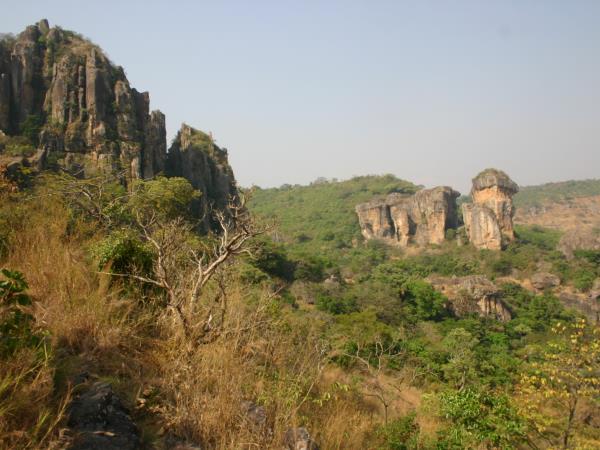 Breathtaking mountains, idyllic islands and wild chimpanzees
From
£

4699

to

£

4999
16 days
ex flights
Small group travel:
2023: 26 Dec
2024: 27 Jan, 24 Feb, 5 Apr, 30 Nov, 22 Dec
If you'd like to chat about Guinea or need help finding a vacation to suit you we're very happy to help.

More about Guinea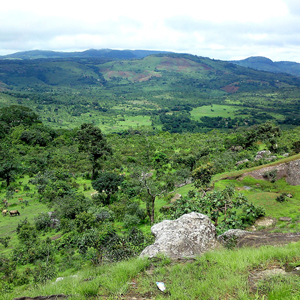 There's a best time to go to Guinea (dry season: October-April) and a worst time (wet season: May-September). Read our guide for more on when to go to Guinea.