If you need a living example of the destruction wreaked by humanity on our wildlife neighbours then look no further than the plight of the Asiatic lions. A creature that once roamed across the Arabian Peninsula and Indian subcontinent from Greece to modern-day Bangladesh is now, thanks to intense hunting at the start of the 20th century, confined to the 258km2 Gir National Park (Sasan Gir) and its surrounding wildlife sanctuary in southern Gujarat, India.

Around 600 endangered Asiatic lions call Gir National Park home, the last of their species and the only place to see lions outside of Africa.

The news in Gir isn't all doom and gloom though; conservation measures have met with success and the lion population in this tiny enclave has more than doubled in the last 40 years. You have a reasonable chance of seeing the oh-so-rare creatures on safari here (incidentally it's also the best place in India to spot leopards as well, although they're still elusive) and you'll enjoy a much quieter safari experience than in some of India's more popular tiger reserves.

But despite their comeback, human activity is threatening Gir's lions once again. As lion numbers grow so do conflicts over space around the edges of the park, with wildlife roaming further and farmland creeping closer. While tourism can be a valuable way to support conservation and community initiatives, it also brings its own demands too – particularly short day trips which exploit the park's natural resources while bringing little economic benefit to the area .
Gujarat's lions are a source of state-wide pride, and Gir owes its success to the forward-thinking ruler of the princely state of Junagarh, the Nawab Saheb Sir Muhammad Rasul Khanji II who declared Gir a protected area in 1890, the ongoing conservation efforts of the Gujarat Forestry Commisison as well as the tolerance and acceptance of the lions by their human neighbours. However, this success has come at a cost and it is estimated now that around 30 percent of Gir's lions are living outside the protected area, roaming further into lands dominated by people. Perhaps this is the Asiatic lion starting to reclaim its former territory, but the result is that human-lion conflicts in these outlying areas are on the increase.

Visitors hoping to spot the Asiatic lions on safari in Gir National Park need to be aware of these problems, not only to ensure they travel in a way that can benefit impacted communities, but – as the Gujarat Tourism Board says – so we can all start to re-evaluate how we as a society coexist with nature: "Wild natural environments are confined to extremely limited areas, and human civilization, industry and economy has overtaken everything else. The problem is not, in fact, that the lion population has grown "too big for the park," but that the park is far too small for the lions. As a visitor, let this be an opportunity to spark your imagination on the question of shifting the priorities of humanity towards re-integrating ourselves with the rest of life."
Part of the solution, according to wildlife activists, could be the translocation of some lions to Kuno-Palpur Wildlife Sanctuary in neighbouring Madhya Pradesh. This would reduce the pressure on Gir and its surrounding areas and ensure the survival of an isolated population of lions that are just one contagious disease, or one devastating forest fire away from extinction. But this plan is 25 years in the making, and whether the move ever actually happens appears more a political than conservation-led decision.
For now, as both lion and human populations increase, other solutions to human-lion conflicts need to take center stage. And tourism, done well, could be one such answer.
Our top Gujarat Vacation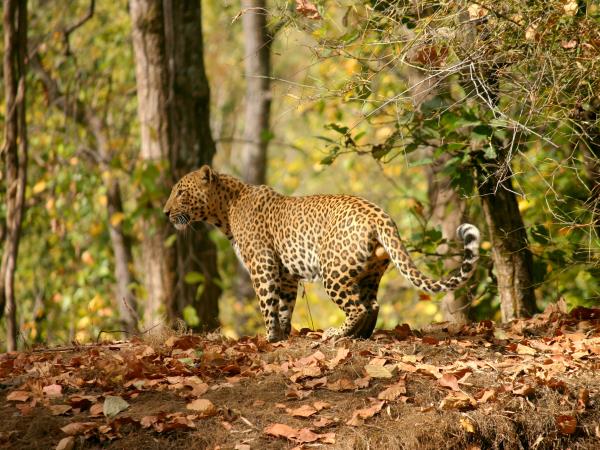 Explore Gujarat for rare wildlife including striped hyenas
From
£

3145
15 days
ex flights
Tailor made:
This trip can be tailor made throughout the year to suit your requirements
If you'd like to chat about Gujarat or need help finding a vacation to suit you we're very happy to help.

What can responsible tourism do?
The Gujarat Tourism Board spells out how visitors are compounding the pressures on Gir National Park: "Tourism itself is a growing threat to Gir. Clearly, the genuine visitor is beneficial, but tens of thousands of people visit the park every year simply as an afterthought to their trip to Somnath or Junagadh, stopping in for a few hours to snap a photograph of the lions in captivity. These visitors create a huge demand for infrastructure but do little of benefit to the park or the lions, not even staying long enough to really experience it or learn much at all".

As they say, the genuine visitor is beneficial – and this is something that Kashka Lantis, Gujarat expert at our small group vacation specialists Exodus Travels, echoes. "Just visiting, paying your entrance fee, ensures you are helping conservation. More money coming into the park means more rangers can be educated." And these rangers include teams of India's only female park guards, who patrol daily to check on the lions' health and behavior. Kashka adds "This is the last refuge for Asiatic lions and their numbers are increasing here. The conservation strategies are working, so it needs your support to continue to flourish. By choosing Gir National park, you're also supporting a state that is less visited and receives less income from tourism to India than other areas."

Gir needs tourism which supports the farming communities surrounding the park, giving economic value to protecting rather than fighting against the lions, and providing alternative sources of income so any livestock killed by lions is a less devastating blow. The Tour Operators for Tigers (TOFTigers) network is working to do this – by training local guides, setting up handicraft cooperatives, running environmental education programmes for example – and many of our Gujarat specialists are either members themselves, or use accommodations in Gir National Park which are part of the network.
And all of this has a benefit to you too. By staying overnight in the park you'll be able to enjoy an afternoon as well as early morning game drive at the very least – giving you a much better opportunity to spot the lions alongside Gir's plentiful other wildlife, including leopards, hyenas, rusty spotted cats, huge numbers or deer and antelope and over 300 species of birds. As Kashka Lantis says "Expect 6am starts in the morning. If you're going to be given a chance to see the Asiatic lions then the morning is when they're most active."
Using a local guide not only provides local employment – and an expert eye searching out wildlife – but gives you a unique perspective on the history and culture of park. You'll have a chance to learn about the Maldhuri people, shepherds whose livestock still roam the region and who don't begrudge losing a portion of their herds to the lions each year. In their view this is a sacrifice, a payment – prasad – for living in the lions' territory and a holistic view of the world we can perhaps all learn something from.
Best time to see the Asiatic lions
"The best time to go is anytime that's not the middle of the summer", says Kashka Lantis, specifically December to March when the weather is milder (daytime temperatures hover around 22°C) and wildlife is more active. Gir National Park closes during the Gujarat monsoon – and peak wildlife breeding season - from mid June to mid October each year, and you wouldn't see much at this time anyway as the trails and roads become mud-clogged and impassable, and temperatures and humidity levels soars.
More about Gujarat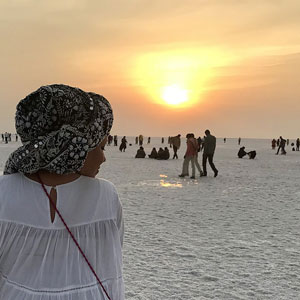 Discover the traditional handicrafts, seasonal celebrations and eclectic architecture unique to India's most westerly state.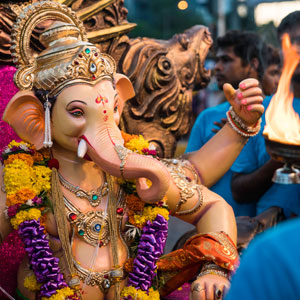 Experience a variety of contrasting landscapes, like the Rann of Kutch and Gir National Park.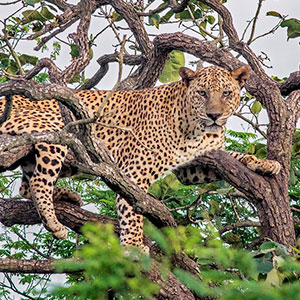 The last refuge of Asiatic lions on the planet – and the only place to see a lion outside of Africa.