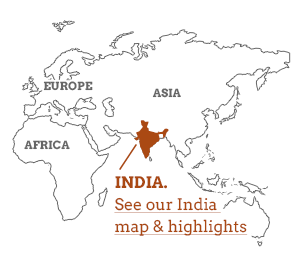 Whether exploring the Golden Triangle, tracking tigers in Ranthambore National Park, or sinking into the laid-back lifestyle of Keralan houseboats and homestays, our India vacations unfurl the layers of this vast and endlessly interesting country. We always recommend seeing just one or two regions at a time for a deeper cultural immersion, and there's no better advantage than traveling with a local guide. No one knows the landscapes, customs and beliefs better. The trackers that our partners use on their nature-positive India tiger tours share similar expertise. Spotting the big cats is only half of it – they'll also explain how your vacation helps protect them.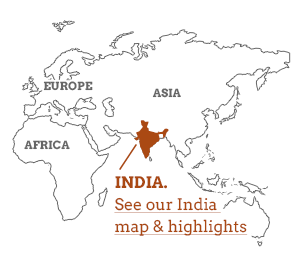 Our top India vacations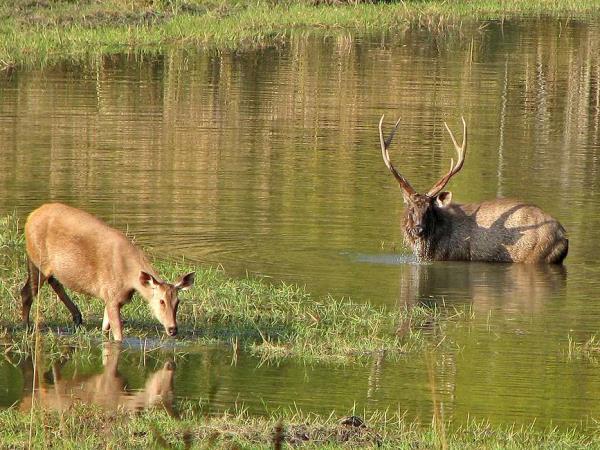 11 days
ex flights
Brilliant experiences including Tigers and Temples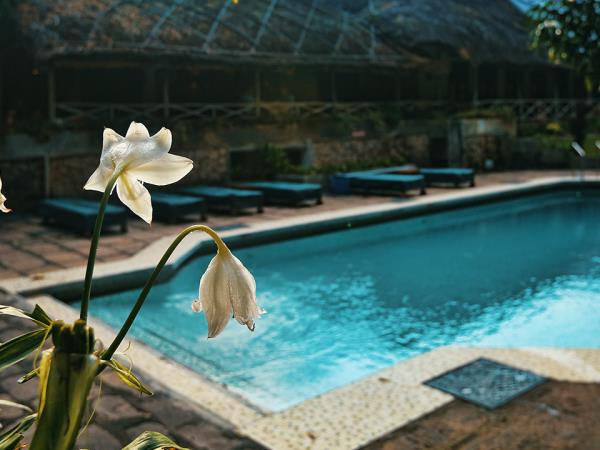 11 days
ex flights
Revitalize in Kerala - A most wonderful and balanced trip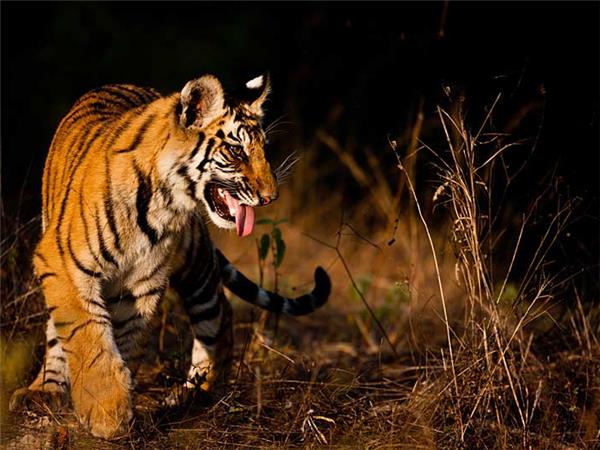 From
US $

5049

to

US $

5449
16 days
ex flights
Wildlife tour through India
Small group
2023: 1 Apr, 15 Apr, 7 Oct, 28 Oct, 4 Nov, 11 Nov, 18 Nov, 2024: 27 Jan, 10 Feb, 17 Feb, 9 Mar, 23 Mar, 30 Mar, 13 Apr, 20 Apr, 5 Oct, 17 Oct, 2 Nov, 9 Nov, 16 Nov
About our India vacations
The Golden Triangle in India
The extremely popular
Golden Triangle
tourist route through Rajasthan links the cities of Delhi, Agra and Jaipur. Drive times between the sights are very manageable, leaving you plenty of time to take them all in – most particularly, the Taj Mahal, which sits just outside Agra. Whilst this gorgeous white mausoleum is a highlight, red sandstone has made the cities beautiful: see particularly, Jaipur's Palace of the Winds, or its impressive Amber Fort. The area has a complicated, breathless history, and waves of invading forces built its many forts and palaces.
Tigers & wildlife vacations in India
There are few places in the world where you can see tigers, but India has 50 tiger reserves for its remaining 2,500 big cats. Ranthambore, Bandhavgarh and Pench are the places to go to
see tigers
. Whilst you're in national park territory, you'll also want to keep your eyes out for sambar, swamp deer, monkeys and mongoose. Tigers rule, but other big cats have crept into the area, too. Snow leopards can be tracked in Ladakh, high in the Himalayas, whilst rare Asiatic lions roam Gujarat.
Kerala
The quintessential south India vacation destination has to be
Kerala
. Hot, humid and coastal, its colonial towns have a relaxed, cosmopolitan makeup of cultures and religions – fish stews, sambars and dosas make a rich cuisine, and there's a long tradition of Ayurvedic massage and Kathakali dance. The historic city of Cochin is the center for tourism, and its famous backwaters are a popular place to explore by boat or kayak. Post-monsoon, the forests become bright green and cycling is a great way to go off the beaten track.
Rajasthan
Up in India's northwest,
Rajasthan
, India's largest state, has a lot going on. The state is justly famous for Ranthambore National Park, where you can see tigers. For culture lovers, there's the Golden Triangle, then great cities like Udaipur, Jodhpur and Jaisalmer, too. Alongside the wealth of wildlife, Mughal Palaces and pink sandstone forts, there's another side to Rajasthan. It's known as the Desert State for a reason. Dip your toe in the Thar Desert, a place where camels roam between sandstone towns and dunes stretch all the way to the Pakistan border, and you'll wonder how Rajasthan has space for anything else.
Indian Himalayas
Born 50 million years ago, when India crashed into Asia, the Himalayas are the world's largest crumple zone. Their intimidating peaks should not put you off visiting, especially if you focus on the
Indian Himalayas
, where the mountain hikes are more accessible and quieter than other areas. In the disputed region of Kashmir, you'll find regions such as Ladakh, where the remote Markha Valley Trek, plus the slim chance of snow leopards, draws out the adventurous. Or head east to Assam, where you can spot one-horned rhinos by the Brahmaputra River in Kaziranga National Park.
Types of tours & vacations in India
You'll get the chance to track tigers and snow leopards on a
wildlife vacation
in India.
Walking vacations
are becoming an increasingly popular way to see India, and you can find some fantastic routes in Kerala or the Himalayas. Similarly,
cycling vacations
are a great way to reach lesser-trodden tracks. Or let a train do the work on a
vacation by rail
; India has some iconic railway routes. Going on a
small group trip
allows you to do it all with a ready-made entourage of like-minded travelers.