Traveling in India with kids

Kids find India really interesting because it is so colourful and so chaotic.

With mountain train journeys, tiger safaris, backwater houseboats, drinking out of coconuts, camel rides in the desert and a culture that is so vibrant they will feel as if they are part of a movie set, traveling in India with kids is one of the most eye opening trips you will take as a family. Simple things like their first trip in a tuk tuk will be a memory for life. As will playing cricket with the children at your homestay. The welcome for families is just phenomenal. As with travel anywhere in the world, when you have kids, the door is usually opened wide but in India it is flung open with fervent excitement.
Our India family Vacations
Activities for families in India
Let's go fly a kite
The International Kite Festival (Uttarayan) in January is a stunning event. Although every region in India has a kite festival, such as the Jaipur's in January, this is the mother of them all. Traditionally it marks the beginning of summer and celebrates that harvest is approaching. Families throughout Gujarat prepare for this event. It is celebrated in lots of towns in the state, but the main event is in Ahmedabad, with tens of thousands of kites being flown.
Welcome home
You might think that this will take you out of your comfort zone, but staying in a homestay will be one of the most memorable things you will do in India as a family. Indians genuinely love to include you in their everyday lives, whether it is farming, fishing, visiting the local school, or teaching you their natural cooking skills. Bring a cricket ball and just watch those kids bond in minutes. Bring a bat and they will be friends for life.
Kayak through Kerala
Kayaking through Kerala's backwaters is the cool way to go, as you paddle past the traffic jams of houseboats and straight out into the real backwaters, alongside dugout canoes with kids going to and from school or farmers and fishermen transporting their produce along the waterways. Plus, it is just a peaceful way to hang out as a family and kayaking guides are always switched on local people, who not only love these waterways, but know them like the back of their hand.
Our top India family Vacation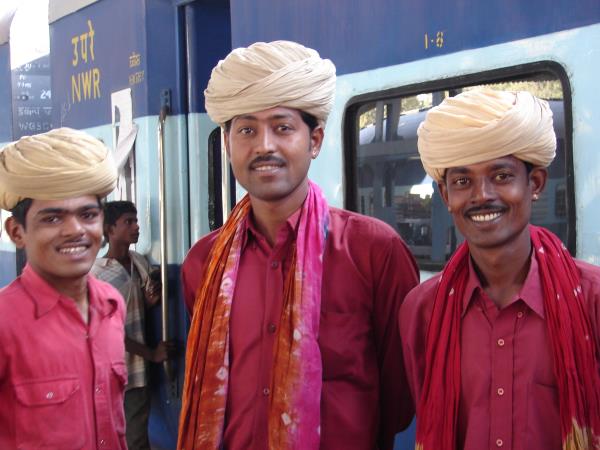 A fabulous family vacation including the best of India
From
£

1750

to

£

2500
15 days
ex flights
Tailor made:
This trip can be tailor made throughout the year to suit your requirements
If you'd like to chat about India or need help finding a vacation to suit you we're very happy to help.

Responsible Travel asks the experts
Sophie Hartman, owner of our specialists Vacations in Rural India, says:
"My tip for families is just go for it! I've been taking my daughter since she was 3 (she's now 21) and the most striking thing is the bliss of being in a country where people actually like children. Kids are often accommodated free in hotel rooms and people are lovely about making special food".
Jim O'Brien, Director at one of our suppliers, Native Eye Travel, shares his advice on traveling in India with kids
"Anyone traveling to India with kids just needs to pack a little patience and make sure that they don't try and do things too fast. But kids find India really interesting because it is so colourful and so chaotic. It is so utterly different to anything they'll have experienced before. It depends on the children really. Some will adapt to it better than others. Some will find it fascinating and some will find it slightly intimidating."
Vishal Koshy, general manager of our supplier Kalypso Adventures
"Our advice to families is come with an open mind. Because it is a different culture here. We highly recommend homestays, but don't expect super luxury. All the properties have excellent standards and all very well kept, but it is about changing your mindset so that you can make the most of interacting with local people. Then you will have a great time. "