South India travel guide
---
2 minute summary
It's enormous, colourful, aesthetically exquisite, towering, ancient and spiritual. And that's just Tamil Nadu's Meenakshi Temple in Madurai we're talking about. Yet it's like one magnificent microcosm of the whole of South India. Colourful spice and silk stalls line the streets of every coastal city from Cochin to Chennai. The region's aesthetic beauty ranges from Bengal tigers to tropical Andaman Islands, beaches to backwaters. Towering applies not only to its many mountain peaks, but also to the generosity and warmth of its people. Ancient is an understatement, with omnipresent Mughal, Tamil and European influences. Spirituality exudes from a glorious array of temples and mosques, but also vibrant religious festivals, such as Holi or Diwali. Kerala, South India's best known state, is even known as 'God's own country'. This South India travel guide hopes to show you that the gods are generous in their titles, however, and have spread their goodness far and wide across this prettiest of peninsulas.
South India is...
as if someone
put all the spices into one recipe
and somehow made it work.
South India isn't...
just Kerala.
There are actually eight states and territories.
What we rate & what we don't
---
RESPONSIBLE TRAVEL'S BEST & WORST
Underrated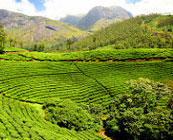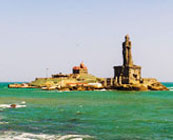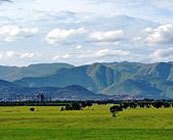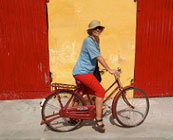 Karnataka
A bit like a middle child, squeezed between glowingly gorgeous siblings of Kerala and Goa, this state is coming into its own at last. Rightly so, with 300km of coastline, Western Ghat Mountains Bandipur and Nagarhole National Parkss, and prolific spice and coffee plantations, such as at Coorg. Mysore is the antithesis of an eyesore, UNESCO's Hampi and Hospet out of this world and Bijapur is packed with Mughal marvels.
Tamil Nadu coast
This coastal region combines French colonial charm at Pondicherry, with traditional Tamil culture and very ancient traditions found throughout. It is also wonderfully lacking in tourists compared with neighbouring state of Kerala. Low lying, it has generous wetlands, but also wonderful cycling from one traditional fishing village to the next. Check out Kanyakumari, India's southernmost point where three oceans meet.
Western Ghats mountains
This spectacular mountain range extends through Kerala, Karnataka and Tamil Nadu, with small sub ranges such as the Nilgiri Hills home to former colonial hill stations, tropical forests and plantations. They are stunning for hikers and mountain bikers alike, with homestays and heritage hotels along the way. And a long way too, stretching 1,600km through five states, parallel to the Arabian Sea's coastline.
Cycling
Southern India from a saddle is simply sublime. The yellow jersey route has to be Bengal Sea coast to Arabian Sea coast between Chennai in Tamil Nadu to Cochin in Kerala, a two week odyssey. And for a more tropical route, take on the Western Ghats and national parks of Tamil Nadu, Karnataka and Kerala backwaters, staying at a wonderful mix of places from homestays to heritage hotels along the way.
Rated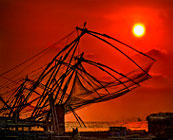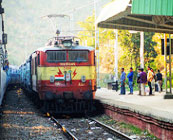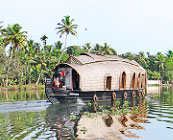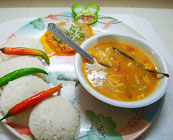 Kerala
Sometimes described as India 'lite' because it has a cosmopolitan feel for much longer than other states, due to its port influences. It's actually India intense, in the best way possible, with a heady mix of mountains for hiking or cycling, coasts for chilling, fine cuisine, and beautiful backwaters. It is balmy and beautiful, especially the less visited north coast such as at Bekal, Kannur or Neeleshwar.
Train journeys
This region of India is particularly spoiled for railways, as well as plenty of tour operators to tailor make rail vacations for you. Take a train most of the way down the south west coast, for example. Or up to the hill stations and Western Ghats to go hiking or stay at some stunning heritage hotel. There are great sleepers between Mysore and Madurai, and epic journeys from Kolkata to Kochi.
Backwaters
Kerala's popular converted rice barges take you into the state's 1,500km-network of waterways, staying onboard houseboats. Kayak trips are the new way to go on the water, however, enabling you to escape rush hour among the paddies and sneak into Kerala's rural heart, where duck rearers, toddy tappers and fishermen welcome peaceful paddlers. Moor up and stay at homestays along the way.
Food
With so many coastal points of entry, South India has always traded spices. Along with coconut, and rice of course, grown in those tropical paddies, then fish and seafood, southern food is scrumptious. A classic is Pollichathu: fish steamed in banana leaves with local spices, often served with sambar, a dal-based curry. Eat with your right hand, straight off the leaf.
Overrated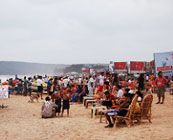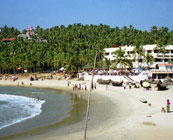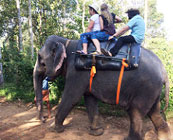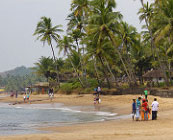 Calangute
More 'Go Away' than 'Go-a', this is the party strip for young, Indian city kids as well as 18-30 vibe European vacationmakers. Nightclubs upstage natural heritage, casinos win over culture. All inclusive dominates all things local and the beaches are vastly overcrowded, with motor boats and jet skis polluting the marine environment. Think Magaluf on the Arabian Sea, and then think again.
Kovalam Beach
This Kerala beach has become a focus for mass tourism and, sadly, all inclusive resorts. For those of us old enough to remember it as a hippie hangout in the 1970s, which was probably just as annoying for local people, it is now tourist dollar central, where dollar power has long overtaken flower power. Head north or further south for quieter, cleaner beaches like Kasaragod, Neeleshwar or Marari.
Elephant rides
As you will see from our 'Elephants in tourism' guide, Responsible Travel does not endorse elephant trekking. However, we do recognise that, at Periyar National Park, for example, the survival of the remaining tigers is too precarious to risk withdrawing funding gained through elephant rides. Do consider donating to tiger conservation in other ways, such as through Tour Operators for Tigers (TOFT).
Anjuna
Anjuna is really in a bit of a state. Although very much part of the original 1960s Hippie Trail, the beach is now full of shacks, the drugs scene is rife, and corruption among police does not have a good record either. Drugs are illegal and you can be imprisoned, even when the sunsets are perfect. Although what's perfect about a polluted, over developed beach anyway?
Food, shopping & people
---
DISCOVER SOUTH INDIA LIKE A LOCAL
Eating & drinking
---
Seafood and fish is a big feature in the coastal regions; with pollichathu, or fish steamed in banana leaves with local spices, a classic.
Sambar, a dal-based vegetarian curry, is a mainstay of mealtimes.
Kingfisher Beer is brewed in Karnataka, Kings Beer in Goa.
Goan cuisine is famously
spicy, though the chilli
pepper introduced
here by Portuguese
colonists. Another
Goan regular is human
fish curry and rice, and
Tandoori lobster is something else.



Kings Beer and the beautiful beaches of Goa go hand in hand. Brewed here and for a long time only sold here, Kings Beer has now gone viral.
People & language
---
It's important to recognise the wonderful mix of cultures in South India. Unlike Hindi in the North, the main languages in the south are Tamil, Kannada, Urdu, Tulu and Malayalam. The majority of Keralites describe themselves as Malayalis, a Dravidian ethnic group, and Malayalam is their main language. Tulu is spoken by about 1.5 million people in coastal Kerala and Karnataka, with Kannada the main language in Karnataka. And Tamil is the official language of Tamil Nadu. And so, you have a lot of phrase books to buy.
Nandi = Thank you in Malayalam and Tamil (pronounced: nan-ní)

Shukriya = Thank you in Urdu

Namaskara = Hello in Tulu and Kannada

Ruchikaram = Delicious in Malayalam
Gifts & shopping
---
Ayurvedic medicine is available in pharmacies everywhere in Kerala. Get a consultation for your ailments or bring some herbal happiness in a bottle back for a friend.


Buy spices just about everywhere. Buy them whole, as they last longer. Cochin is a favourite, although Tellicherry in Northern Kerala is a must; it is said to have the best pepper in the world.


Exquisite hand painted tiles, or azulejos, a Portuguese colonial legacy, are a wonderful feature of Goa.


Tea varies per state. Buy Nilgiri and Annamalai teas in Tamil Nadu, both strong and fragrant.

'Nandi' means 'thank you' in Malayalam, although it is not used commonly as kindness is seen as a given in India. And indeed it is given, over and over.
How much does it cost?
---
Meal in luxury restaurant: £10
Glass fresh toddy in Kerala: 50p at a rural bar
Day's bicycle rental in Pondicherry: £1
Bottle of Goa's own Kings Beer: £1-1.50
Glass of milky thandai drink:
25p-50p