Kanha National Park travel guide
Often described as Indiaís greatest wildlife reserve, Kanha National Park is huge. Covering around 2,000sq km, itís an undulating landscape of plateaus, forests and sprawling, grassy plains. Itís also considered to be the best administered park in India, with active conservation programmes not just for tigers, but for the barasingha swamp deer, and this is the only place in the world where the population has adapted to live on hard ground. Established in 1955, Kanha became a tiger reserve in 1973 through the Project Tiger initiative and is famously where biologist and conservationist George Schaller conducted early tiger research in the 1960s.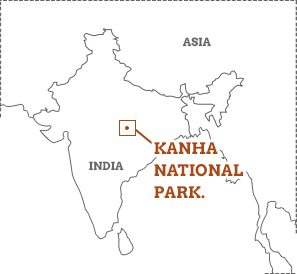 At Kanha, we had a fantastic encounter with a male tiger. He wandered up the road ahead, glancing back as if to make sure we were following.

Today around 100 of these beautiful creatures live here and, along with equal numbers of leopard, prey on the sambar, chital and swamp deer that congregate in its meadows. Kanhaís size means itís a little harder to spot tigers than in nearby Bandhavgarh, but here you can roam wide and deep, reconnecting with the landscape that inspired The Jungle Book and gaining a more rounded safari experience.

Find out more in our Kanha National Park travel guide.
Kanha National Park is...
impressive. Covering around 2,000sq km, itís not only vast, itís tightly managed and boasts a good record on conservation.
Kanha National Park isn't...
somewhere to rush. You canít bomb in, bag a tiger and leave. Take time to discover its wildlife and landscapes.
Kanha National Park map & highlights
Kanhaís location in Madhya Pradesh, bang in the middle of India, means reaching it takes time and, usually, various modes of transport. Organised tours might use the train to Jabalpur, 170km away, or the airports at Raipur and Nagpur, but there will always be a drive, too. Many tours include the more accessible Bandhavgarh and Pench National Parks, reducing journey times and providing a range of contrasting park experiences. There are two main gates into Kanha, Mukki and Kisli, with accommodation clustered around each, conveniently close for game drives. These take place in open vehicles, usually with six people, plus a driver and naturalist guide.
1. Barasingha
This endangered species of deer exists in just a few parts of India and Nepal and Kanha National Park is the only place in the world with a population adapted to hard ground, rather than swampy marshland. Itís the state animal of Madhya Pradesh and has recently been adopted by the park as its mascot, in the form of the character Boorsingh the barasingha.
2. Kanha Museum
If you have some spare time between game drives and relaxing at your lodge, Kanha Museum is worth a quick visit. It explains more about the parkís background and landscape and also shines a light on its human history, with information on the indigenous tribal people who once lived here, but were moved off the land when the area was made a tiger reserve.
3. Meadows
Open grassy meadows are a unique and beautiful feature of Kanha, and attract huge numbers of chital and sambar, who come to feed here. That in turn brings hungry tigers, prowling through the tall grass, in search of a meal. Youíll find good numbers of the rare barasingha swamp deer at Sonf Meadows while tigers are often spotted at Kanha Meadows.
4. Shravan Tal
This pond was immortalised in the Indian epic poem, the Ramayana. Itís the spot where devoted son Shravan came to collect water while traveling with his blind parents through the region. King Dashratha, father of Lord Rama, was here hunting. He mistook Shravan for a deer, and killed him with an arrow. Itís a picturesque place and great for spotting birdlife.
5. Tigers
A tiger reserve since 1973, Kanha has around 100 Bengal tigers. The largest of the big cats, they can reach four metres in length, but this considerable size doesnít make them easy to spot. Theyíre often seen stalking at the edges of meadows. You can guess when one is near Ė the atmosphere shifts. Animal warning cries fill the air and the tension rises as one slinks into the territory.
6. Other wildlife
Sadly, some of the animals that marched through Kiplingís Jungle Book are rarely seen in Kanha now Ė the India wolf, for example Ė but the park still bustles with wildlife. Youíll easily spot langurs, wild pigs, chital and endangered barasingha deer and, with luck and patience, tigers, Indian wild dogs and huge gaur, or Indian bison. Kanhaís also home to 200 species of bird, from peacocks to vultures.
More about Kanha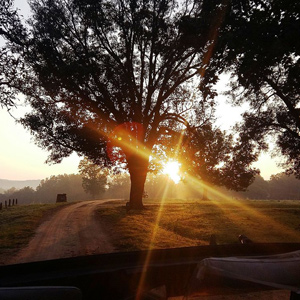 For tiger spotting, the best time to go to Kanha National Park is April and May, but soaring temperatures make this time of year too hot to handle for many.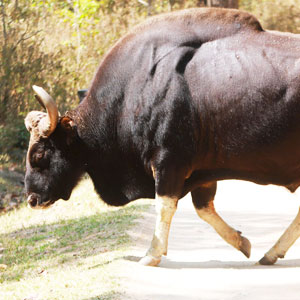 The tiger is Indiaís national symbol, and youíll find around 100 of them in Kanha National Park, the largest park in Madhya Pradesh.