With Goa snoozing on her shoulder and Kerala resting at her feet, Karnataka can often be overlooked despite the beaches along the Konkan coast and the waterways within the Western Ghats, which more than match the alternatives. Hill stations, such as Madikeri and Coorg, sit surrounded by coffee and spice estates, offering respite from summer temps, and forest trails leading to hidden waterfalls and misty mountain lookouts.

Karnataka was occupied by some of southern India's oldest dynasties and as such the heritage and well-preserved architecture that you'll find today sets it apart from noisier neighbours.

Explore amongst the temples, aqueducts and elephant enclosures in the UNESCO village of Hampi and you'll find the vehemence of the Vijayanagara Empire, frozen in time, with a guide book all that's required to shed light on fascinating 14th century facts. Wildlife abounds along the Kabini River and the national parks of Nagarhole, Bandipur and Mudumalai; although, don't expect wild nights out as this is Karnataka, not Goa, so get some shut eye and make the most of southwest India's hidden heartland.

Read on in our Karnataka travel guide.
KARNATAKA MAP & HIGHLIGHTS
Karnataka slots into southwest India in between better known siblings Goa, to the northwest, and Kerala, to the southwest, which are often visited on Karnataka vacations as part of an organised tour. Being the middle child does have its advantages and Karnataka benefits from 300km of coastline as well as the Western Ghats which include the spice estates of Coorg, on its eastern flanks. Head east of Coorg for Mysore, and a further 150km to the northeast for the urban belch of Bangalore, before a day's drive north of the capital takes you to the UNESCO sites of Hampi and Hospet whereupon another 250km north finds you in Bijapur, from where you can venture out of Karnataka if you choose to end your vacation on the beaches Goa.
Our top Karnataka Vacation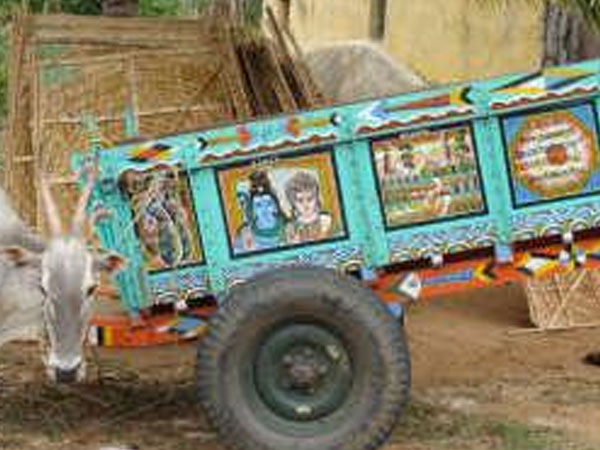 Tour from Coimbatore to Bangalore via Mysore
From
£

494
6 days
ex flights
Tailor made:
This trip can be tailormade at a time to suit you and can be adapted to suit your interests, budget and requirements as necessary
If you'd like to chat about Karnataka or need help finding a vacation to suit you we're very happy to help.

1. Badami
Escape the searing southern sun within the engraved red sandstone caves of Badami where shrines to Shiva, Vishnu and the teachings of Jainism help travelers transcend to spiritual contemplation. Outside the caves several other temple complexes can be found along the fringes of Agastya Lake whilst climbers get their kicks on the surrounding cliff faces and boulder covered hillsides.
2. Bijapur
Minarets, mausoleums and mosques make the basalt carved city of Bijapur beautifully bewildering for anyone with a passing interest in Islamic architecture, with Gol Gumbaz, the domed tomb of the city's former Shia Sultan, second only in size to St Peter's in Rome. This former Mughal stronghold holds just as much history and relevance to India as the forts and palaces of Agra in the north.
3. Coorg
The highlands of Coorg lay crumpled over the Western Ghats like vibrant, green papier-mâché. Here, deep valleys filled with pepper, cardamom and coffee estates give way to the Kaveri River which tumbles over aeon-smoothed rocks as the Chelavara and Abbey Waterfalls. Get away from it all at 1,500m where evergreen forests hide hill stations and habitat for flying squirrels, otters, and deer.
4. Hampi & Anegundi
Bound by the Tungabhadra River and surrounding hillsides, the UNESCO-listed village of Hampi was once the envy of the world as the site of Vijayanagara, the capital of the Vijayanagara Empire. Views from Hemakuta Hill give some indication as to the reach of Hinduism with trips across the river to Anegundi best achieved by way of giant floating basket, sorry – small coracle ferry boat.
5. Mysore
Caught in the shadow of Chamundeshwari Temple, Mysore is Karnataka's cultural capital with a visit to the captivating, slowly collapsing, Devaraja Market, capturing imaginations as readily as the city's opulent palaces. Silk factories, stone masonry and carving workshops provide added insight into centuries old professions which have turned Mysore into something of an enclave for artisans.
6. Pavinakurva
Listen to the cry of gulls overhead as the catch of the day is bought to shore by weather-worn fishermen returning from an early morning on the Arabian Sea. The village of Pavinakurva lies just inland on the Tarabagli estuary and has images like these in bucket loads with swaying palms, sweeping sand dunes and even its own magical treasure island, situated just off the coast.
More about Karnataka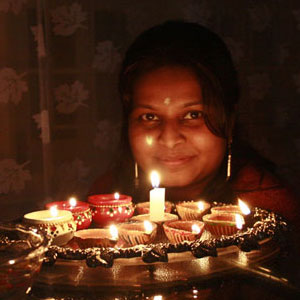 Find out when is the best time to visit Karnataka as well as learning what to do and what not to do during your time spent in southwest India...