BEST TIME TO VISIT KARNATAKA

Allow for heat and humidity from April to June with high altitude hill stations around Coorg and the Nilgiri Mountains offering much needed refreshment, in every sense.

Monsoon season lasts from Jul-Sep and is best avoided unless you're into thunderstorms and impassable roads. It's a shame really as the hill stations along the Western Ghats are really atmospheric during a good old downpour with rivers reaching the peak of their powers before tumbling over hillsides as spectacular waterfalls. On the flip side, Nov-Feb presents the best time to visit Karnataka for cooler, drier conditions with things heating up during Mar-May to turn watering holes in Karnataka's national parks into the place to be for animals and wildlife watchers alike.
THINGS TO DO IN KARNATAKA
Things to do in Karnataka…
There's nothing like the foothills of the Western Ghats for a wildlife safari with Nagarhole, Bandipur and Mudumalai National Parks, all Project Tiger reserves, providing healthy habitat for India's indigenous wild animals, just 50-80km from Mysore. Park lodges allow access to early morning game drives as big cats, bison, sloth bears and an abundance of Asian elephants, as well as 250 species of birds, make the most of dense sandalwood forests and verdant riverbanks.
Although you can only begin to imagine the weather-related moaning that accompanied the British in India around the turn of the 20th century, they did know the higher you go the cooler you become which is why Karnataka's heritage-laden hill stations are worth investigating firsthand. These lush green high altitude oases provide the perfect antidote to city streets with Madikeri in Coorg and several within the Nilgiri Mountains certainly worth adding to the hill station hit list.
From the red sandstone carved caves of Badami to the paved temple complex at Male Mahadeshwara Hills in Chamarajanagar, Hinduism in Karnataka is not something that can easily be ignored. Embarking on temple tours with a knowledgeable local guide or well written guide book is certainly the best way to make the most of the experience with visits to Gol Gumbaz and the fortified Ibrahim Rauza in Bijapur inviting additional insight as to the historic role of Islam in southern India.
Things not to do in Karnataka…
Although India may have banned pachyderms performing in circuses they haven't, as yet, outlawed that age old tourist attraction of elephant riding, so make sure you make your opinions known rather than sitting astride an animal and acting like an ignorant remnant of the Raj. Zoos are another area of contention in the region with Mysore Zoo happily keeping wildlife in cages for the benefit of fee paying tourist traffic.
Although the beaches and hippy hangouts of Goa, to the north of Karnataka, have a somewhat relaxed attitude to beach attire it's probably safe to assume that if you're visiting the coast, or anywhere else for that matter, the more flesh on display the more attention you'll attract. Understanding the culture of Karnataka, particularly in a religious context, should be part and parcel of visiting as a responsible traveler so please bear this in mind before you bare all in public.
There's much to be admired in Bangalore although perhaps not the amount of diesel emissions and dust pollution generated that can make for a quite oppressive atmosphere during the hot and humid summer months. Waste management and slum districts are also a major cause for concern with an ever-burgeoning IT industry putting pressure on already over congested infrastructure that's struggling to keep up with the pace.
Our top Karnataka Vacation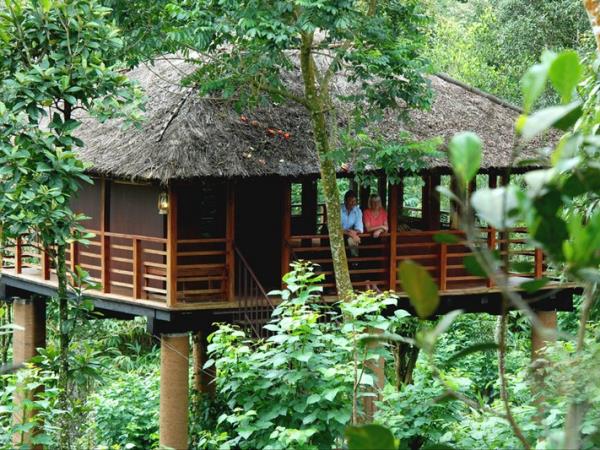 Temples,verdant valleys,thundering waterfalls,wildlife
From
£

2149
12 days
ex flights
Tailor made:
This trip can be tailor made throughout the year to suit your requirements
If you'd like to chat about Karnataka or need help finding a vacation to suit you we're very happy to help.

Explore from top to toe
Rajat Kumar, from our supplier explorIndya, lives within the Nilgiri Mountains, close to the border with Karnataka.

"Two weeks is a good amount of time to gain a deeper understanding of the whole of Karnataka, although it all depends on the traveler. Perhaps 10 days exploring the south, southwest and central areas is more appropriate before deciding on a bit of time to relax in either Goa or Kerala."
Guided or guide books?
"If you are looking for a guided tour of Karnataka, travel with a regional guide who will offer a more comprehensive introduction to the state as a whole. This type of tailor made tour allows for flexibility, with chances to use self-guided audio options or free time for self-discovery to complement practical information and local knowledge gained from an accompanying guide."
Down the market
Sanjay Oberoi, from our tour partners Bespoke India Travel, highlights where to meet local people in Karnataka:

"Visits to city markets in Bangalore or rural markets in places like Coorg, Kabini, Badami, Hampi, and Bijapur provide some excellent opportunities to interact with local people."
Take the scenic route
"Aside from driving on the scenic Konkan Highway, the best way to enjoy the coastline of Karnataka is to take the train which features around 10 stations from Kerala to Goa. It really is a lovely route and a great way to have an authentic Indian experience, if you have the time."
At Responsible Travel, we think the best people to advise our travelers are often... other travelers. They always return from our tours with packing tips, weather reports, ideas about what to do - and opinions about what not to.

We have selected some of the most useful Karnataka vacation tips that our guests have provided over the years to help you make the very most of your vacation – and the space inside your suitcase.

The bird sanctuary just outside Mysore was pretty amazing – masses of nesting storks, night herons, pelicans and little crocodiles basking on the rocks. Worth it just to hear the sound!

"We could easily have spent more than a week traveling, so give yourself plenty of time. And be open to surprises!" – Robyn Nadolny

"We expected it to be hot. But July was VERY hot... except in the Nilgiri hills where it was beautifully cool and an easy introduction to India. Small, uncrowded towns and villages." – Anna Perkins

"I now know I have been over-boiling the water for my tea and after a fascinating visit to a local tea plantation and factory – I will never buy basic British rail tea again! (Life's too short)." – Fiona Andrews

"Read !! Read !!! Read !!! If you go without reading first you will be blind. Nothing will make sense. Good books on India are out there. Travel guides need to be digested before leaving." – Joel Montague

Indian ladies, of whatever religious persuasion, or none, do not generally show anything of their legs, or their shoulders (midriffs are optional!).

"Our trip was in late February to early March, and this worked well – it was before the end of the tourist season and not too hot. We were there during the harvest, and it was so interesting to see all of the harvesting and also the start of planting for the next season." – Mary Vetter

"Indian ladies, of whatever religious persuasion, or none, do not generally show anything of their legs, or their shoulders (midriffs are optional!). When touring round the temples, particularly, many of which are active religious centers, I felt more comfortable in long skirts or trousers. For men, shorts in town are similarly a bit difficult (especially in hot weather) but bare legs would usually denote a lower caste person so bear it in mind." – Kate & Adrian Parker

"Take a universal sink plug – they were a rarity. Take travel wash, because although washing services are universal and cheap, one is rarely in one place long enough to employ them, and we were reliably informed that in any case the dhobi wallah will smash your buttons on the rock!" – Kate & Adrian Parker
More about Karnataka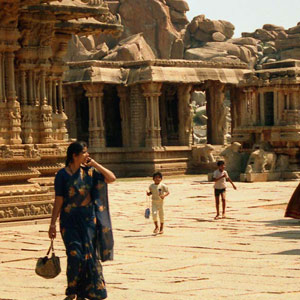 From the misty mountain tops, coffee and cardamom estates, to the UNESCO sites of Hampi and Anegundi, check out our Karnataka travel guide...