Many people avoid August as they think it's still monsoon. In the north there isn't much rain so it actually feels like a European summer.

You can't generalise about anything when you travel to India. Certainly not the weather. In December you can bask on the beaches of Kerala or burn at the Taj Mahal, yet head into the mountains of Ladakh for temperatures plummeting into the minus teens. There is a monsoon from July until September, but the sun can be shining in the north. You can hike in Kerala's Western Ghats in winter, but head to the Himalayas and it's skis, boots and crampons.
The best time to visit India for sun worshippers is October to February, when their god makes her most glorious appearances, especially in the south. February until May are also lovely, although a lot more humid.
Tiger and elephant watching is best during the hottest, driest months, April, May and June, as tigers come out in search of water.
Delhi and the Golden Triangle are best visited during February and March, October and November for tolerable temperatures, but you will get the crowds at popular sites. The weather is scorching from April to June, with temperatures soaring over 40°C. It is like the whole place is weeping with relief when the monsoon rains come in July, lasting through August and September. Roads can flood then, making for one big mucky metropolis. It can be foggy and freezing in December, January and February. The Taj Majal is closed on Fridays.
There are lots of wonderful celebrations in January, from the Kite Festival in Gujarat, Bikanar Camel Festival in Rajasthan to countrywide celebrations for Republic Day on 26 January. New Delhi festivities in particular are wonderful to witness.
If you want to go hiking in Kerala's Western Ghats, you are best to do so outside the monsoon peak in July and August. Houseboats don't tend to be rented out during this time either. March is generally perfect for hiking vacations in India.
In Kashmir, Jammu on the plains is hit by rain and humidity during the monsoon, June-August, but the mountains are cooler. Roads can be closed by snow December to March, although you can also ski at Gulmarg then. Who knew?
Diwali, the great Festival of Light, is always a splendid affair, falling in either October or November.
Don't underestimate how cold in can get in rural central India in December and January - literally woolly hats and gloves and hot water bottles for nights and early mornings – but gloriously sunny days.
According to Ayurveda tradition, monsoon is the best season for rejuvenation therapies because the pores of the body open wide allowing them to fully absorb the oils and therapeutic treatments.
Our top India Vacation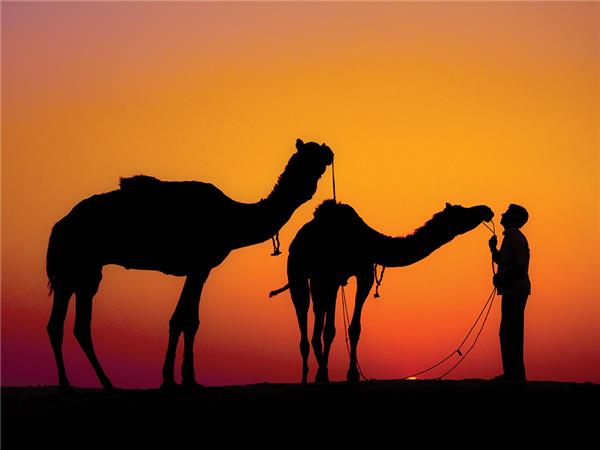 An adventure to one of the planet's exotic destinations
From US $1096 to US $1405 22 days ex flights
Small group travel:
2018: 15 Jun, 6 Jul, 20 Jul, 27 Jul, 10 Aug, 17 Aug, 24 Aug, 31 Aug, 14 Sep, 19 Sep, 21 Sep, 28 Sep, 5 Oct, 10 Oct, 12 Oct, 17 Oct, 19 Oct, 24 Oct, 26 Oct, 2 Nov, 7 Nov, 9 Nov, 16 Nov, 23 Nov, 28 Nov, 30 Nov, 5 Dec, 16 Dec, 19 Dec, 21 Dec, 23 Dec, 26 Dec, 28 Dec, 30 Dec
2019: 4 Jan, 9 Jan, 11 Jan, 18 Jan, 25 Jan, 1 Feb, 8 Feb, 13 Feb, 15 Feb, 22 Feb, 1 Mar, 8 Mar, 15 Mar, 22 Mar, 29 Mar, 5 Apr, 12 Apr, 3 May, 17 May ...
Hello. If you'd like to chat about India or need help finding a vacation to suit you we're very happy to help. Rosy & team.
Toll free 1-866-821-6866
Rajat Kumar, Managing Director at our supplier ExplorIndya:
"February and March are wonderful, because places and people are more relaxed after the Christmas rush. October and November are also great, as it is fresh off the monsoon and everything is luscious and green. For hiking March is perfect with clear blue skies - the sort of weather where you wake up with your eyes closed and still know it is a sunny day. "
Shanane Davis, Director of our supplier, True Luxury Tours, specialising in Rajasthan:
"In the mountain regions I think May and September are the best months, with orchids in May, and alpine flowers in September"
Festivals & events in India
Rajasthan International Folk Festival
Rajasthan International Folk Festival (RIFF) is held in Jodphur every October, with traditional dancers, musicians and artists from all over the state. And located in stunning Mehrangar Fort, it's an amazing venue too. The Jaipur Literary festival in January is also very cool.
Next: Map & highlights
It is vast and, therefore, can be overwhelming, so take some time to look at our map and highlights to help you work where to go in India. Whether you want north or south, mountains or moghuls, tigers or Tamil Nadu, backwaters or beaches. And for cultural and natural highlights, they are peppered all over India's eclectic regions. Sample them on foot, by train, on camel or on a bike. India is open to all...