Walking in India travel guide
Walking vacations in India are a revelation for many people. People who are new to India tend to associate the country with coast, culture or cuisine. For mountains, and to trek to really heady heights, you head to Nepal or Tibet, don't you? But in fact, the Indian Himalayas are a haven for weekend walkers, just as much as they are for summit seekers. They are, in the words of the Dalai Lama, whose home is in the heart of them, a place where "silence is sometimes the best answer".

I always thought that walking in the Himalayas meant having to be all brave and train for months. So I was over the moon to discover trekking vacations there that suited me as a weekend walker.

India has plenty of other silent and totally sublime walking vacations on offer; the Western Ghat mountain range in South India is also a hot spot for hikers, both climate and landscape wise and with beaches as a reward at the end. It would be rude not to. Find out more in our walking vacations in India guide.
Our India walking Vacations
IS AN INDIA WALKING HOLIDAY FOR YOU?
Do go walking in India if...
… you want to see some of India's classical sites but also get very much off site. Combine Kerala's colonial and sacred heritage with the heavenly Ghat Mountains, for example.
… you want to see the Himalayas, but leisurely rather than hardcore trekking is your thing. Although you can do both in India.
…you love wildlife, but don't want to spend your whole vacation on safari. Tigers, snow leopards, elephants and exquisite birdlife are just a few of India's wildlife wonders.
… mountains appeal just as much as time on the coast. In Kerala, you can still enjoy the state's famously fine food and Ayurveda wonders up in the hills.
Don't go walking in India if...
… you aren't flexible. Even on a tailor made vacation, Indian itineraries can go awry. But you will always have support close to hand. … you want to go to Everest Base Camp. One is in Nepal and one in Tibet. There is still a heck of a lot of Himalaya in India though. … you want beautiful coastal walks. This isn't Amalfi, but it is awesome. Most walking vacations in India are about the mountains, with a beach trip at the end if you head to Kerala. … you want luxury all the way. There are wonderful hotels to stay in, especially on tailor made vacations. But to get some serious walking in, get out there and camp, or do the homestay thing.
Our top India walking Vacation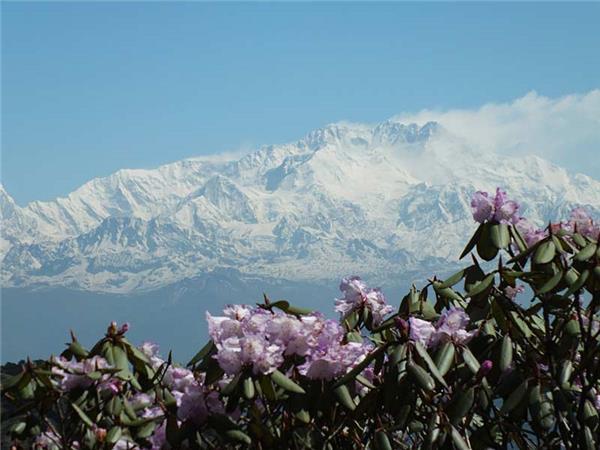 Classic trek along the Singalila Ridge
From
US $

3379

to

US $

3849
15 days
ex flights
Small group travel:
2023: 31 Mar, 6 Oct, 20 Oct
2024: 29 Mar, 4 Oct, 18 Oct, 25 Oct
If you'd like to chat about India walking or need help finding a vacation to suit you we're very happy to help.

What does this vacation entail?
Tailor made or small group?
Tailor made or small group walking vacations?
Most walking vacations in India are guided as waymarked ways aren't really a thing here. And as lot of the walking is in mountains, guides are always recommended. This means that there are plenty of
small group vacation options
, walking in the likes of Kerala's Western Ghat Mountains or the Markha Valley in Ladakh, but there are also bountiful
tailor made walking vacations
in India, where you have a guide but you also have a bit more flexibility with your itinerary. Opt for a few more lie ins or go for the opposite and push those calves up a few more cols on tailor made treats such as trekking in the state of Sikkim, or a Kerala trip where you combine walking with cycling.
Emmanuelle Clement's review of a tailor made vacation in North India's hidden villages

"It was the most fantastic experience especially by the fact the vacation was just tailored for me: it was just me on the trek with a guide, a helper, a horseman and three horses."
How tough are they?
If you've signed up for a walking vacation in India you really should know what you're letting yourself in for. Responsible Travel's India walking vacations are graded as
moderate
or
challenging
, and our itineraries and product details should give you more idea about whether it is for you or not. Of course, we know all of our vacation companies and can match you with the one that will best fit your interests and requirements, so
do please call us
for more details. And if you are nervous about your fitness level, opt for a tailor made vacation where you can design a trip that works with your own boundaries, but with room to push them just a little if you are feeling brave.
India walking vacations tend to attract walkers who have some experience in Europe, but now want to step things up a bit. They may want to see the Himalayas, for example, but not do the whole trekking expedition thing. Or they might want to spend a few days walking, but also take some time to explore a city or go on safari. Moderate walking vacations in India include the Western Ghats in Kerala, the Maikal Hills in Chhattisgarh or even a Himalayan foothills trip through Binsar villages in the state of Uttarakhand. Don't presume that because Himalaya is in the title, you won't be able to manage it.
More challenging walking vacations in India involve trekking for up to six hours a day, and often camping at night, albeit fully serviced and with plenty of assistance, and with close up views of the Himalayas that most walkers dream about. You will be surrounded by snowy peaks as you walk over the Bhaba Pass, at an elevation of 4,890m, to the mountainous desert terrain of the Pin Valley. Hike to ancient Buddhist sites and traditional mountainous villages in Ladakh, or through the habitat of the elusive snow leopard in the region's Hemis National Park. Or really push yourself and spend a couple of weeks trekking through Ladakh's high passes en route, finally, to the summit of Stok Kangri.
Hut or high end?
Most walking vacations in India travel from place to place, so accommodation varies as a result, with a small, rural hotel in Ladakh one night followed by peak enveloped wild camping the next. You can be more flexible with a tailor made walking vacation, of course, which enables you to play around with your itinerary according to your budget, energy levels and the route that you would like to follow. High end walking vacations are less common here, although you can always fit in an Ayurveda spa hotel in Kerala, or perhaps a beautiful heritage hotel up in the plantations of the Western Ghats.