Honduras is overlooked by many Central American travelers, shunned in favour of Mexico's beaches, Guatemala's Mayan ruins and Costa Rica's wildlife. Yet a closer look at this country reveals that it can compete with the best of them, often for a fraction of the price, and a fraction of the crowds. The fact that it has been overlooked actually works in many travelers' favour, as Honduras offers a far more authentic glimpse into Central American life than many of its neighbours.

News headlines focus on Honduras's troubled cities, but in its mountains, beaches, and ruin filled jungles, all that disturbs the peace is the squawk of macaws and the beat of Garifuna drums.

While many tours race through, stopping only to marvel at the Mayan ruins in Copán, extending your time in Honduras allows you time to soak up the atmosphere in cobbled and colourful colonial villages, with a cup of locally grown coffee or hot chocolate. Offshore, the island of Roatán sits atop the world's second largest coral reef, making for superb diving and snorkelling.
Honduras is…
the original Banana Republic, as coined in 1901. Bananas remain one of is biggest exports.
Honduras isn't…
dangerous, as long as you travel sensibly. The countryside, villages and islands are generally trouble free.
Honduras map & highlights
Honduras is usually visited as part of longer Central America overland tours. At a minimum, you'll be combining it with El Salvador, but most trips will visit between four and six Central American countries, with Honduras sitting conveniently in the middle. Some trips just pop over the Guatemalan border to visit Copán, but spending four or five days here enables you to visit traditional villages and the Caribbean island of Roatán. Honduras is one of the largest countries in Central America, and combined with its mountainous landscape and lack of tourism infrastructure, this means there can be some long drives. It is possible to fly to Roatán from Tegucigalpa though. Small group tours will use a combination of public transport and private vehicles.
1. Copán
One of the most impressive Mayan sites, Copán marks the southeasternmost point of the Mayan empire, and was inhabited for some 2,000 years. Its most impressive relics are the huge stelae which relate the story of this once magnificent city in intricate, carved glyphs. Wander across the vast plaza, see the courts where Mayan ball games were played, and the astonishing hieroglyphic staircase.
2. Copán Ruinas
Confusingly enough, Copán Ruinas is in fact the name of the village next to the famous ruins. While the ruins are, of course, the star attraction, it's worth spending a couple of nights here to give you a chance to explore the village, with its laid back inhabitants, cute cafes and cool, whitewashed adobe buildings. Venture into the surrounding area to explore the natural hot springs and coffee farms.
3. Gracias
This 500-year-old town is quintessentially Central American, with its whitewashed buildings, tiled roofs and backdrop of lush green hills. Its name is said to have come from the conquistadores, who thanked God when they reached this idyllic spot after a gruelling trek. Today's travelers will be just as delighted to soak in its natural hot springs, relax in the botanical garden or enjoy the views from the hilltop fortress.
4. Lake Yojoa
Honduras's largest lake occupies a stunning spot, surrounded by volcanoes, waterfalls and caves. Yojoa is also home to one of the country's most unusual accommodations – a craft beer brewery that doubles up as a lodge and campsite, bringing a bit of hipster to Honduras. You won't have much time for beard stroking here though, with two national parks, paddle boarding, kayaking and hiking trails right on your doorstep.
5. Roatán Island
The Bay Islands are lapped by warm Caribbean waters that are alive with corals, reef fish, dolphins and – from May to Sept – whale sharks. Roatán is the largest island, and while some areas are heavily developed, there are still plenty of wild beaches and tranquil lagoons. Diving, snorkelling and kayaking are top activities here; back on dry land, don't miss the fascinating Garifuna culture, and look out for toucans and macaws.
6. Tegucigalpa
The Honduran capital, known as 'Téguz', sprawls across a highland valley. It might not be everyone's cup of guaro, but it is certainly one of the best places to get a real glimpse into modern Honduran life. If you have a day here, check out the Museo para la Identidad Nacional for an impressive 3D virtual tour of Copán. For safety reasons, travel around the city by licensed cab, and don't venture out at night.
Our top Honduras Vacation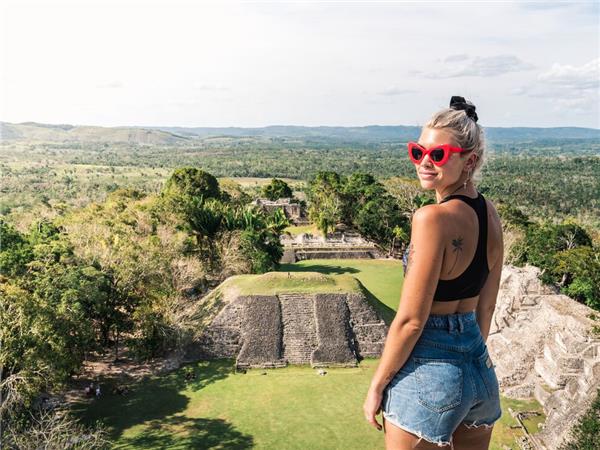 Epic Central American journey from Mexico to Costa Rica.
From
US $

3460

to

US $

4070
33 days
ex flights
Small group travel:
2023: 20 May, 24 Jun, 8 Jul, 11 Jul, 22 Jul, 5 Aug, 26 Aug, 23 Sep, 30 Sep, 17 Oct, 21 Oct, 28 Oct, 4 Nov, 11 Nov, 14 Nov, 18 Nov, 25 Nov, 28 Nov, 2 Dec, 5 Dec, 12 Dec, 30 Dec
2024: 6 Jan, 13 Jan, 20 Jan, 27 Jan, 3 Feb, 6 Feb, 10 Feb, 24 Feb, 27 Feb, 2 Mar, 9 Mar, 16 Mar, 23 Mar, 30 Mar, 6 Apr, 13 Apr, 20 Apr, 27 Apr, 4 May, 18 May, 25 May, 1 Jun, 15 Jun, 22 Jun, 29 Jun, 6 Jul, 13 Jul, 20 Jul, 3 Aug, 24 Aug, 21 Sep, 28 Sep ...
If you'd like to chat about Honduras or need help finding a vacation to suit you we're very happy to help.

More about Honduras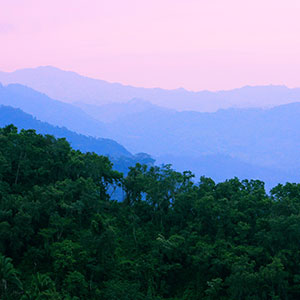 Honduras is a tropical country, with hot coasts and cool highlands. Temperatures vary little throughout the year, so the key is avoiding heavy downpours; the best time to go to Honduras is from December to April, when it is at its driest. Read on to find out our top activities in Honduras, plus our expert tips – covering everything from overland tours to overpacking.