October to January enjoys drier weather, before the sands of the harmattan sweep in to cloud your views.

Mali's weather depends very much on where you are in the country. The south is hot and humid, and the Sahel and Sahara of the north are even hotter and much drier. It experiences little variation in temperature, with 'seasons' restricted to wet and dry, or windy. Southwest, around Bamako, rains last from June to September. In the northeast they are less predictable and may arrive at any time during that period. Read on to find out the best time to go to Mali.
When to visit Mali & when not to
October, November, December and January are the best time to visit Mali. This is the dry season, but the harmattan has yet to fully kick in, so it's the most pleasant time to travel. The harmattan wind blows down from the Sahara in January, February, March, April and May. It can cool temperatures a little but be prepared for dusty haze and uncomfortable dryness, as well as reduced visibility for both photography and sightseeing. The rainy season descends in June, July, August and September. During this time, you could have issues with blocked roads from floods, there are more malaria carrying mosquitoes and the water level of the Niger River could prevent travel by boat. On the plus side, the landscape is lush and green. In February the Festival of the Niger takes place in Ségou.
Things to do in Mali…
Get your groove on. A visit to Mali is almost as much about the soundtrack as the sights. Malian musicians such as Ali Farka Touré, Salif Keita, Toumani Diabaté and Tuareg supergroup Tinariwen have achieved worldwide fame, but their counterparts have played a central role as story tellers and praise singers for hundreds of years. Bamako's music scene rocks with some of the country's best-loved acts playing the clubs on a regular basis. Sadly, the fabled Festival au Désert has been in exile for years due to security concerns, but the equally exciting Festival of the Niger takes place in Ségou each February.
Learn about ancient civilizations. Mali was home to some of Africa's greatest empires and played an important role in the trans-Saharan gold trade. These great civilisations left in their wake a host of beguiling attractions, including the legendary city of Timbuktu and the traditional hilltop houses and glorious Sudanese-style mudbrick mosque at Djenné.
Take to the trails. Hiking may not immediately come to mind when you think of Mali, but in Dogon Country it's one of the best ways to get to know the people and the landscape. Walking along sandstone cliffs and weaving through local villages to see ancient dwellings and meet the people of the Dogon tribe is one of Mali's most memorable experiences.
FCO Advice for Mali
Terrorism still affects very very few people, however it is sadly a reality of traveling in these times. Mali has suffered at the hands of terrorists' activities, such as the attack at Campement Resort, Kangaba in June 2017, and also against the Radisson Hotel in Bamako in November 2015. A militant group linked to al-Qaeda claimed responsibility for both of these attacks. A state of emergency was put in place until October 2017, and some large public events have been cancelled due to terrorism threats such as the Festival au Désert in Timbuktu.
Always get up to date information at the
Foreign and Commonwealth Office
(FCO) travel advisory department before traveling to Mali and also ensure that your travel insurance covers your trip, given that it is a destination affected by terrorism, especially if you are traveling to the vulnerable provinces of Tombouctou, Kidal, Gao and Mopti, as well as parts of Kayes, Koulikoro and Segou . Read more details on
FCO and insurance
.
Tips from Jim O'Brien, from our supplier Native Eye:
Why go?
"Now is a great time to visit as there are still few people traveling to Mali, meaning that visitors are not only warmly welcomed, but also have a unique experience as they won't encounter many other tourists. Having Dogon country all to yourself is an experience you won't forget! We don't visit the north of the country though, such as Timbuktu - this region is still not safe enough to visit for the moment."
Challenges on the road
"Due to the lack of visitors in recent years, the tourism sector has been affected. Hotels – especially outside of the capital – have often not been able to maintain upkeep as they once did, so standards aren't always as high as one might like. As well as this, travelers need to prepare themselves for the usual challenges of West Africa - bad roads, 'different' attitudes towards customer service, and the need for a great deal of patience at times!"
Our top Mali Vacation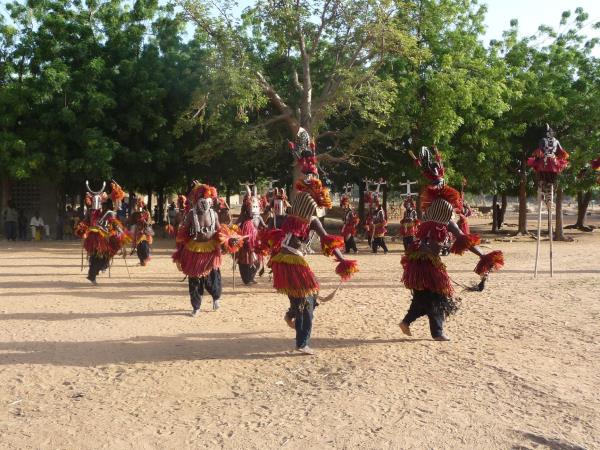 Experience the magic of Mali's landscapes and people
From
€

1940
16 days
ex flights
Tailor made:
Departs every Saturday throughout the year
If you'd like to chat about Mali or need help finding a vacation to suit you we're very happy to help.
Why travel in a group
"On an organised tour, the group is accompanied by a Malian guide, who bridges the gap of languages and cultures and is able to explain a lot about what you are seeing; you often miss out on the subtle intricacies of local culture as an independent traveler. The guide will share lots of information about his country and take you to places that you won't easily find when traveling on your own."
Cultural highlights
"Mali's cultural treasures include the Great Mosque of Djenné and Dogon Country; Djenné's old town and the Bandiagara Escarpment are both listed as UNESCO World Heritage Sites. As well as this there are many lesser known highlights, such as villages known for their handicrafts and local festivals. The River Niger may not particularly be a cultural highlight, but a trip through Mali would not be complete without some time on the river."
Weather
"While most people opt for November to February for the climate, the rainy season (late June to late September) is an amazing time of year to visit Mali. There can be an occasional tropical shower of a couple of hours (usually once every two to four days) but seeing the country green and with lush vegetation is an entirely different experience."
And some tips from one of our Mali vacation reviews, by Susan Achim:
"We named it the '5000 Star Hotel' under the full moon on a windy night as we told stories around a small fire. That was on the very edge of the Bandiagara Cliff in Dogon Country. The rocks and the edge of the cliffs were right there, and the stories told and laughter were very precious. Our guide Aly and his Dogon friends made a conversation in multiple broken languages fun and enlightening. It truly felt like the mythical Shangri-La.

The more French you have the better, although we had to learn different greetings every so often as we moved from one tribal area to another. If you like camping, you'll get a bit of that as well as some lovely hotels and accommodations that are a mix of the two!

As much as we could we tried to eat the local food, not imported or processed stuff. We ate lots of fresh fruit, dates and peanuts, too. Bottled water is required and helped us stay healthy. The empty bottles were a hot item for reuse and gifts for the children. Seems like it would be pretty hard to improve on the compost toilets built in to the mud houses. We could see that very little is wasted on our journey. It was humbling."

we had to learn different greetings every so often as we moved from one tribal area to another

More about Mali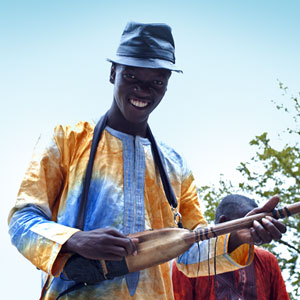 Our Mali travel guide takes you across desert sands, through evergreen forest and to the dramatic cliffs and escarpments of the Dogon Plateau.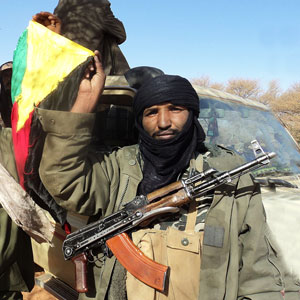 Mali's beautiful desert landscapes and ancient cities have long been a big draw for travelers, but tourism has suffered greatly in recent years due to Islamist insurgency and political instability.
Back to the top
Convert currencies