MOLDOVA TRAVEL GUIDE
---
2 MINUTE SUMMARY
Religion and wine are important pieces in Moldova's cultural jigsaw. Romania and Ukraine influence the borders whilst the capital, Chisinau, completes the center piece and Transnistria remains lost down the back of the Soviet sofa. Moldova is both intriguing and charming, and although Moldovans are slightly reserved they'll fall over themselves to help you if you're lost or need assistance. Crossing into the Ukraine is very straightforward with no visa or passport controls; however, it would be a shame not to make the most of Moldova with monasteries, such as Orheiul Vechi, and the underground wine cellar at Cricova creating highlights alongside sightseeing in the capital. The forested valleys of Codru Nature Reserve provide natural stomping grounds for outdoor lovers but in the main, Moldova is not a country that will naturally reveal itself so go with an open mind and a Moldova travel guide so as to make the effort to have a really good look.

Read on in our Moldova travel guide.
Moldova is...
Eastern Europe's answer to Tuscany in terms of
agricultural hillsides and wonderful wine.
Moldova isn't...
likely to open up
without good reason
so visit with a guide and delve
a little deeper.
MOLDOVA MAP & HIGHLIGHTS
---
MAKE THE MOST OF YOUR TIME
A visit to the capital of Moldova, Chisinau, will place you right in the center of this landlocked country with Romania situated to the west beyond the River Prut and Ukraine arching to the east beyond the self-proclaimed republic of Transnistria, Moldova's second most populous city. Southwest Ukraine has wedged itself in between Moldova and the Black Sea, so although you won't find any Moldovan beaches there are plenty of other sandy options around lakes like Valea Morilor, close to Chisinau, and Lake Beleu, surrounded by a fantastic nature reserve. Moldova's highest peak Balanesti Hill (430m) is around an hour's drive west of the capital; however, it's often the cultural sites of Moldova's northern heavyweight, Balti, that do more to capture the imagination.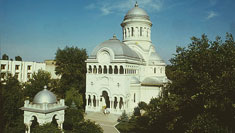 Balti
Appearing from the hillsides and lakes around the River Răut, Balti is Moldova's northern powerhouse and home to impressive structures, including the beautiful Saint Constantine & Elena Cathedral and the typically Soviet Vasile Alecsandri National Theatre. The central market makes for an authentic glimpse at everyday life surrounded by historic monuments and gruff looking busts dedicated to Moldova's past.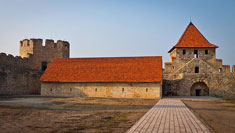 Bender (Tighina)
Situated on the banks of the Dniester River, Bender, or Bendery, is Moldova's fourth largest city and features an impressive 16th century Ottoman fortress complete with red tiled turrets and thick stone walls. Formerly known as Tighina, Bender has long been disputed territory and a trip to the memorial park will leave you in no uncertain terms as to how raw the affect still feels to this day.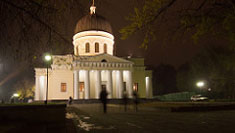 Chisinau
Moldova's capital is built on the banks of the Bac and features an inordinate amount of orthodox churches including the neoclassical Cathedral of Christ's Nativity. Aside from the ecclesiastical and Soviet architecture, Chisinau's museums exhibit everything from Pushkin to pop art. Other sites, such as the Triumphal Arch and Eternity memorial, appear amongst lake-filled parks and avenues lined with acacia and mulberry.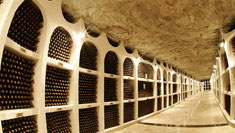 Cricova
Much of the limestone used to create the city of Chisinau comes from the nearby landscapes of Cricova and it is these far reaching underground tunnels and hollows that attract visitors from far and wide; not for the historical context as such, but for the wine. Cricova's cellars have been storing wine at a perfect year round temperature since the 50s and are well worth a visit, if only for the underground train ride.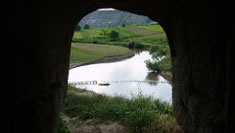 Orheiul Vechi
An hour's drive north of Chisinau, overlooking the River Raut, Orheiul Vechi is an archeological site dating back to Paleolithic times featuring an exhibition center and a cave monastery complete with resident monk. The nearby village of Butuceni has got a rather lovely agro pensiunea (rural guesthouse) that's well worth checking into once you've had your fill of ancient history.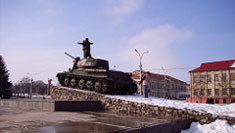 Tiraspol
This rebellious breakaway republic still considers itself part of Russia and as such has its own borders as well as an entirely different outlook to the rest of Moldova. Tirasapol, the self-proclaimed capital, is the second most inhabited city in Moldova and bedecked in monuments to the Mother Land with Suvorov, Lenin, a T-34 tank and a Soviet jet standing tall against Kirov Square, Pokrov Church and the imposing parliament building.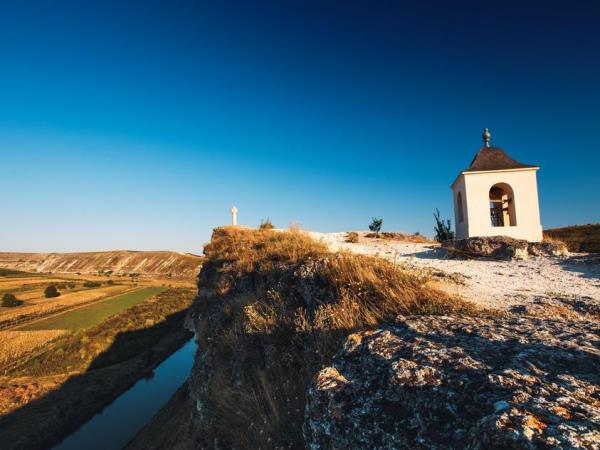 A cultural tour through the fascinating country of Moldova
From
£

995
6 Days
ex flights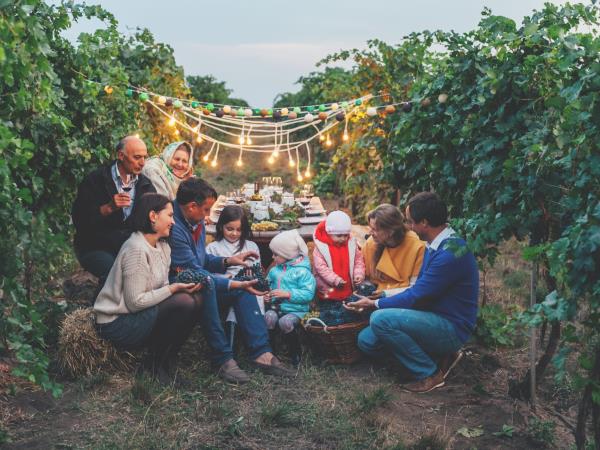 Blend great food, wine and history in Moldova
From
£

925
6 Days
ex flights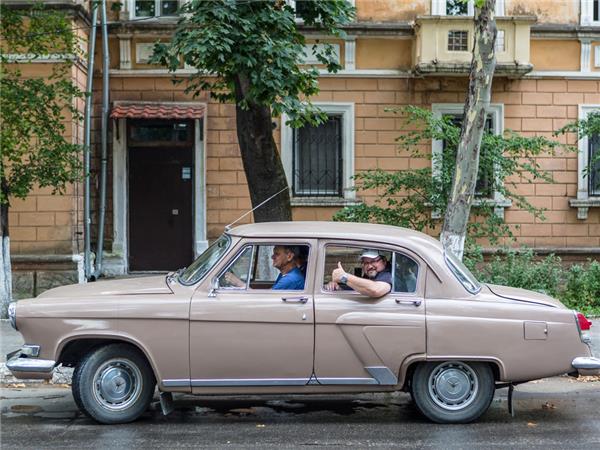 Explore the best of Eastern Europe's least visited regions
From
US $

4815
22 Days
ex flights