Nigeria travel guide
---
2 minute summary
Nigeria's culture is dominated by storytelling and fable, so it seems appropriate, if unfortunate, that it has ended up being overshadowed by its own myth. Nigeria is the Africa of chaotic cities and email scams. It is brutal civil war and Boko Haram. It is a landscape scarred by oil, and the greed of those who control it. But consider, too, that, with 186m inhabitants, Nigeria is Africa's most populous country, with around one sixth of the continent's population, and its largest economy. Consider Nigeria's many celebrated writers, poets and musicians, including the first African Nobel Laureate in Literature. Its Benin Bronzes were considered so impressive, Europeans at first refused to believe they had been created by "primitive" Africans.
Our Nigeria travel guide takes into account the complex history and recent events, of course – but only by looking beyond these, by reading stories written by Nigerians themselves, by visiting the country and meeting its citizens can we really get to understand Nigeria beyond the stereotypes.
Nigeria is...
also known as
Naija
–
a word which represents Nigeria's optimistic new beginning
, as it moves on from its former image.
Nigeria isn't...
homogenous. There are over 500 ethnicities and languages here,
the main three being Igbo, Yoruba and Hausa.
Nigeria map & highlights
---
make the most of your time
Nigeria is huge and it is impossible to avoid long days on the road – but a well planned itinerary can keep these to a minimum, as well as factoring in interesting stop off points along the way. A typical western route takes in the more urban regions of the southwestern coast before heading inland to remote Kamberi lands and the tranquil Idanre Hills. A number of UNESCO-listed sites are clustered here, too. If you venture east you'll pass through Benin City and the forested Okumu National Park, before reaching Calabar and the cool Obudu plateau, both near the Cameroon border. Another option is to fly into Lagos and out of Abuja. Guided, small group tours keep things simple as you'll be driven in a private vehicle, and visit local communities, restaurants and bars without causing too much disruption.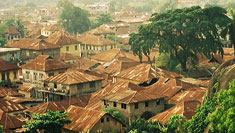 Abeokuta
This mud-walled city is surrounded by tree-covered savannah punctuated by huge lumps of granite, including the sacred Olumo Rock, which looms over Abeokuta. You can climb the rock for views over the city which has some very pretty Afro-Brazilian architecture; a legacy of returning slaves. Adire market is a superb spot for buying traditional fabrics, while the fetish market reveals this region's Voodoo beliefs.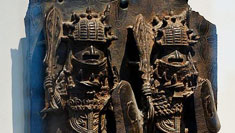 Benin City
Benin City's complex history dates back over 1,000 years to the Ogiso people and the Edo Empire. It grew rich through the ivory and spice trade, but was destroyed and ransacked after being conquered by the British in 1897. The 13th century Royal Palace was rebuilt in the 1900s, while Igun Street is the home of the brass casting industry; both are UNESCO sites. The Benin Bronzes are some of Africa's most impressive artworks.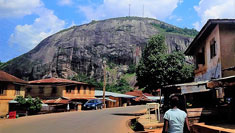 Idanre Hills
It's easy to think that Nigeria is all about overcrowded cities, but spending a day or two in the fresh air and gorgeous, inselberg strewn surroundings of the Idanre Hills will prove otherwise. Trek up to a high plain to explore a hidden, abandoned village, now a UNESCO site. You'll see the Oba's (chief's) palace, a courthouse, tombs and several sacred sites, all believed to date back to the 17th century.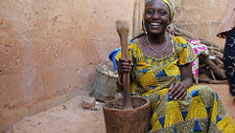 Kamberi lands
The Kamberi are one of Nigeria's most traditional communities, whose culture is threatened as they are pressurised to abandon their traditional dress, tattoos and spiritual beliefs by the surrounding Hausa people. Meet traders who have travelled to the settlement of Genu to sell their wares, spend a night under the stars in a village, meet the emir and discover a way of life few tourists ever get to experience.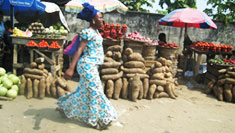 Lagos & Badagry
There's no better introduction to Nigeria than sprawling Lagos. In the Afro-Brazilian quarter, the architecture was influenced by slaves who returned from South America. The National Museum displays masks, Benin bronzes and Nigerian art. Take a daytrip to nearby Badagry, once a major slave port whose historic sites have been well preserved. Visit the small slavery museum before walking the sobering 'path of no return'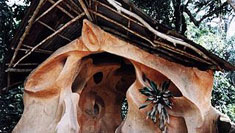 Osogbo
Osogbo is a predominantly Yoruba city which gives a fascinating glimpse into the traditional culture of these people. Sculptures of gods can be found in the Sacred Grove of Osun, the Yoruba goddess of fertility. This monkey-filled forest is said to be her home, and it is now also a UNESCO World Heritage Site. Find out more about local beliefs with a visit to an Orisha temple, guided by priestesses.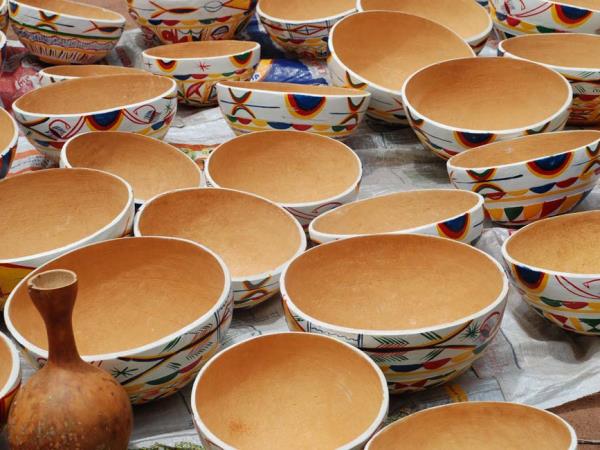 A unique tour discovering the ethnic diversity of Nigeria
From
£

3199
12 Days
ex flights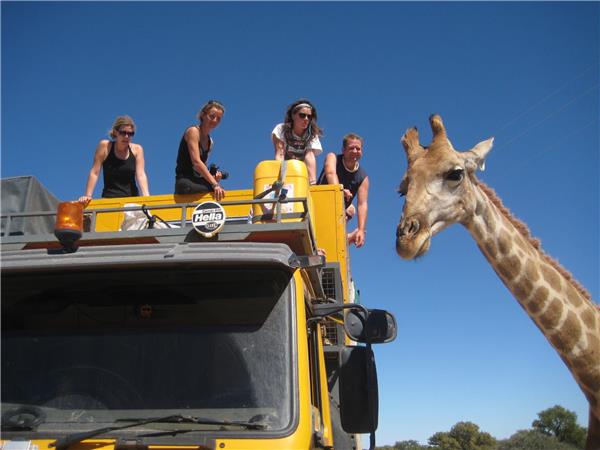 The ultimate Trans African overland adventure!
From
£

9495
293 days
ex flights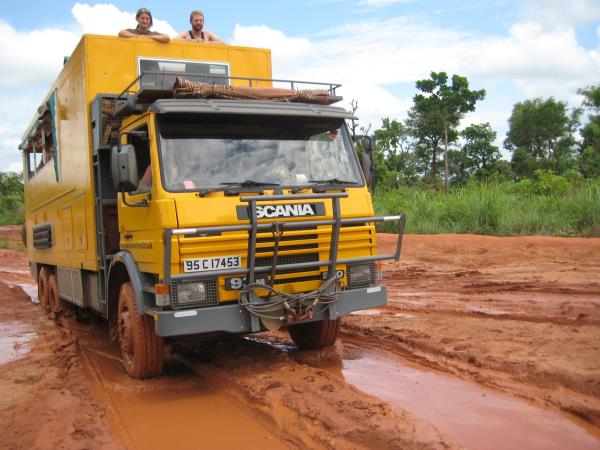 All the way from Gibraltar through West Africa to Cape Town
From
£

6495
164 days
ex flights