Palestine is biblical. Not just literally, because it comprised the kingdoms of Israel and Judah in biblical times, but also in terms of its scale, its vast wilderness, its humungous history, and the people's magnanimous capacity for welcoming people into their lands and homes.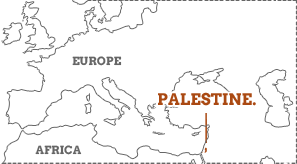 To change the game, you have to change the frame. From Hostility to Hospitality, from Terrorism to Tourism.

– William Ury, founder of Abraham Path, the long distance walking trail going through Palestine all the way to Turkey
Yes, it's a conflicted territory, and people panic about what to call it – Occupied Territories, West Bank or simply Palestine – but the most important thing to remember is that as a tourist, you are taking one of the most important steps towards helping Palestine gain peace. By going there, you are refusing to turn a blind eye to occupations, breaches of international law and human rights. You are saying, 'I am visiting Palestine, I want to know more'. See more, and hear more. And then, ideally, you will return home so unexpectedly overjoyed by your experience, and spread the 'good word' to more and more tourists. And in this Palestine travel guide we say, Amen to that.
Palestine is…
bounteous in beauty. Rich in ancient tradition. Passionate about hospitality.
Palestine isn't…
a walk in the park. It's conflicted, but to walk here is to take steps towards peace.
Our top Palestine Vacation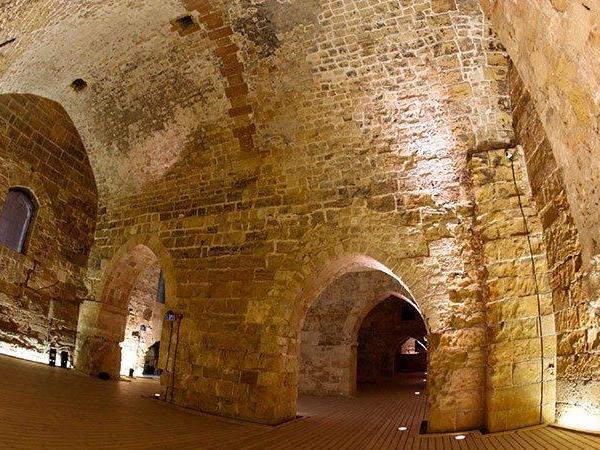 Israel, a hidden gem this 8 day tour hits all the main spots
From
£

1649

to

£

1849
8 days
ex flights
Small group travel:
2023: 15 Jun, 22 Jun, 29 Jun, 6 Jul, 13 Jul, 27 Jul, 10 Aug, 17 Aug, 24 Aug, 31 Aug, 7 Sep, 14 Sep, 28 Sep, 5 Oct, 12 Oct, 19 Oct, 26 Oct, 2 Nov, 9 Nov, 16 Nov, 23 Nov, 30 Nov, 7 Dec, 14 Dec, 21 Dec, 28 Dec
2024: 4 Jan, 11 Jan, 18 Jan, 25 Jan, 1 Feb, 8 Feb, 15 Feb
If you'd like to chat about Palestine or need help finding a vacation to suit you we're very happy to help.

PALESTINE MAP & HIGHLIGHTS
Palestine's ancient history and dramatic desert landscapes simply astound. Whether you are hiking along the Abraham Path long distance walking trail, staying in homestays along the way; taking in the beauty and religious significance of Bethlehem; exploring the souks and ancient wonders of Jerusalem; the archaeological Arcadia that is Jericho; or sleeping under the stars in a Bedouin camp –it is hard to take it all in. Because Palestine is one of the most thought-provoking places to visit on earth. It will have you weeping with joy one minute and despair the next, if you are that way inclined. And if you aren't the emotional type before you come, you certainly will be by the time you take your leave.
1. Abraham Path
It takes time to ponder Palestine, so no better way than doing so the slow way: walking. Following the route taken by Abraham, a patriarch of Christianity, Judaism and Islam and renowned for his great hospitality, this walking trail, currently over 2,000km, stretches from Turkey to Palestine, staying at homestays along the way. It brings you into the heart of Palestine, where Abrahamic hospitality abounds.
2. Al Auja Spring
This oasis region is traditionally a Bedouin area (you can overnight in a Bedouin camp), and a wonderful hiking landscape. Scramble along rough wadi scrubland, follow ancient shepherds' trails and bask in a wilderness which feels unchanged by time. Bring up the discussion of access to their natural spring, however, to discover that political issues over water distribution mean that, sadly, a lot has changed with time.
3. Bethlehem
'A little town' but of great religious importance. The Church of the Nativity is the focal point, as is Rachel's Tomb, Manger Square and the Mosque of Omar – because although Bethlehem is home to one of the largest Arab Christian populations, there are also many Muslims living here. A town that should have room at the inn for everyone, after all. Walkers hike from here to Jerusalem; the perfect pilgrimage.
4. Jericho
Arriving into Jericho on foot is spectacular, trekking through the dusty canyon of Wadi el-Qult, passing a monastery clinging to the cliffs en route. Then Jericho itself, considered the world's oldest city, around 10,000 years. Must sees , and there are many, include Tell es-Sultan archaeological dig, the view from the Mountain of Temptation, and the Wadi Qelt Synagogue, considered the oldest in the world.
5. Jerusalem
A divided city, East Jerusalem is Palestine's capital and heart of Palestinian life and culture. Albeit zoned off by a huge great wall built controversially by the Israelis. Hopefully not to last as long as the city's magnificent Western Wall or Old City walls, from which you can see Palestinian life going on in its many souks , ancient alleys and mosques, the most spectacular site being the Dome of the Rock.
6. Nablus
Located in a valley, the Roman city of Nablus was a hot house of insurrection during early 2000s. Now seeking peace and sustainable development through tourism and small industry, sample ancient Roman buildings, Ottoman style hammams and artisans, from soap to sweet makers, in the traditional souk. Nearby hill walking leads to the remains of the Roman city of Sebastiya, poppy filled fields and olive groves.
More about Palestine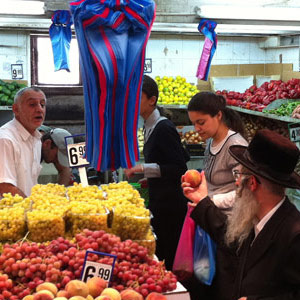 Most people try to avoid the extremely hot season when working out the best time to visit Palestine, which is June until September.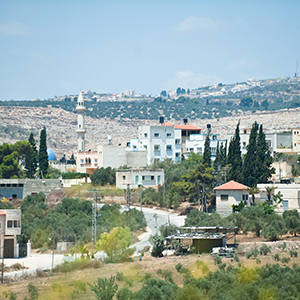 Although there's not much chance of Israel & Palestine coming together any time soon, that doesn't mean that you can't include both states as part of a small group vacation.