Little Paraguay quietly slumbers between South American giants, but it was not always such a tranquil nation. Following independence from Spain in 1811 it bounced from dictatorship to ghastly dictatorship and fought brutal wars against all its neighbours, losing a third of its territory and over half of its population in the process. Since 1989, however, Paraguay has been at peace, and has topped recent polls for the world's happiest country – on more than one occasion.

Paraguay is the only Latin American nation with an indigenous language – Guaraní – which is widely spoken by non-indigenous people. It's as if, after centuries of conflict, it is claiming back its rich identity.

Modern visitors to Paraguay will follow in the footsteps of historic ones: Spanish explorers and Jesuit missionaries, whose legacies have shaped the country's culture and landscapes. Over half of Paraguay is covered by the Chaco, home to a mix of environments from wetland to savannah, as well as South America's largest dry forest. Although ranchers and loggers are scarring this landscape, it still provides a home for hundreds of species of birds and mammals, over a dozen indigenous groups, and German-speaking Russian Mennonites. This country may be under the radar, but – as our Paraguay travel guide explains – it is far from predictable.
Paraguay is...
a South American anomaly, with no Andes, Amazon or coastline.
Paraguay isn't...
on the 'Gringo Trail'. Come and hang out with gauchos and Guaranís instead.
Our Paraguay Vacations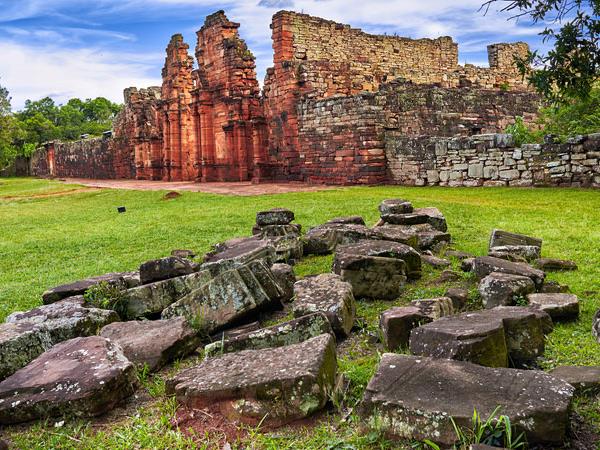 Ancient Jesuit missions and the remote Chaco region
From
£

3799

to

£

3949
12 days
ex flights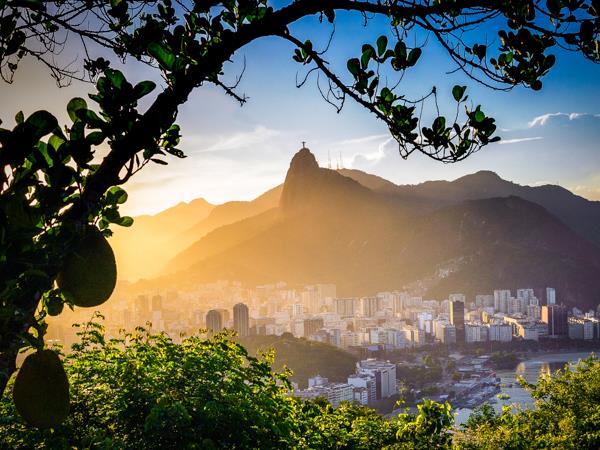 Epic discovery journey across South America
From
£

4226
19 days
ex flights
Paraguay map & highlights
It's not easy to get to Paraguay, and flights into Asunción typically connect elsewhere in South America, usually Brazil. Paraguay's main sights are clustered in the south and are often just a couple of hours' drive apart, a rare treat in South America. The exception is the Chaco, the vast wetland and savannah that covers northwest Paraguay. It's a full day's drive to the gateway town of Filadelfia, which is a convenient base for excursions to the forest and lagoons. Tours typically end at Iguazu Falls, over the border in Argentina. Although Iguazu is in Argentina and Brazil, it's actually a flight away from the other attractions in those countries, yet you can reach it by road from Paraguay. Regional flights from Iguazu to international airports make for a smooth journey home.
1. Asunción
It may be a newcomer on the South American tourist scene, but the Paraguayan capital boasts some serious history. Founded in 1537, it is today a fascinating blend of old and new, where battle scarred colonial buildings and a gleaming white cathedral jostle for space with contemporary galleries and vibrant street art. Don't miss the 19th century railway station, or the Pantheon of Heroes, where many national figures are buried.
2. Filadelfia
Vast, flat and sparsely populated, the Chaco covers over half of Paraguay and is home to dozens of indigenous groups, a huge variety of wildlife and – perhaps less expectedly – Mennonite communities. Reached via the rutted Trans Chaco Highway, this is a patchwork of swamps, saltwater lagoons, cattle ranches and cacti-spiked savannah. The birdlife is striking, with giant jabiru storks, spoonbills and overwintering flamingos.
3. Iguazu Falls
Iguazu is one of South America's big name highlights, with over 270 falls plunging twice the height of Niagara. It is shared between Brazil and Argentina, though you'll normally need a pricey flight to reach the falls in their remote jungle setting. Not from Paraguay though, where you can simply drive across the border into Argentina. A rainforest lodge makes an excellent base for waterfall, birding and wildlife excursions.
4. Ruta Jesuítica
Paraguay's history is intertwined with that of the Jesuits. They established missions here, known as 'reductions', to convert the native Guaraní and teach them skills such as chamber music and architecture, in a kind of bizarre, socialist-religious experiment. You can explore the former reductions along this route, with their Spanish colonial buildings, Franciscan churches, and museums showcasing Jesuit-Guaraní artworks.
5. Trinidad & Jesus ruins
La Santísima Trinidad del Paraná and Jesús de Tavarangue were Jesuit missions, set amid a fertile landscape which once lured German, Ukrainian and Japanese settlers. Today, these ruined towns are UNESCO sites. Trinidad's crumbling church displays elaborate stone carvings, and the former houses of indigenous residents still stand around its large plaza. Jesús's gorgeous buildings, meanwhile, have a Moorish twist.
Our top Paraguay Vacation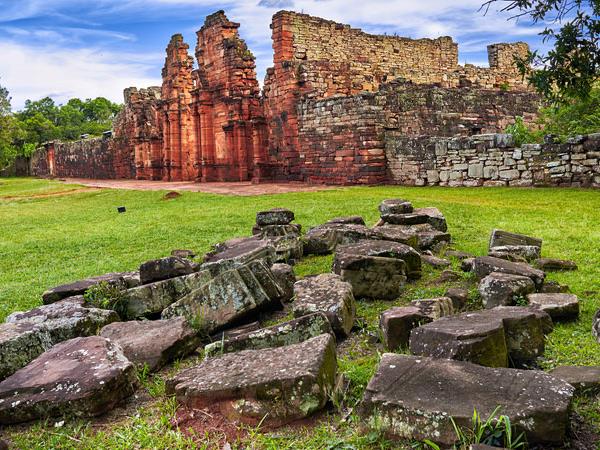 Ancient Jesuit missions and the remote Chaco region
From
£

3799

to

£

3949
12 days
ex flights
Small group travel:
2023: 27 Aug
2024: 4 May, 25 Aug
If you'd like to chat about Paraguay or need help finding a vacation to suit you we're very happy to help.

More about Paraguay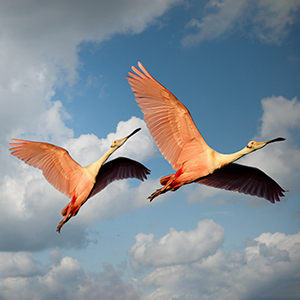 The best time to go to Paraguay is from September to early December, for cooler weather and cheaper fares. But with no torrential rains and no peak tourist months, you can visit throughout the year. Read on to find out our top activities in Paraguay, plus travel tips from our expert vacation companies.