Where to go on a family vacation to Peru
Tailoring a family vacation to Peru lets you choose your own adventure. You can drive, float or ride the rails across many parts of the country. However, if you're a family who likes to stay put, this is possible too. Staying at an ecolodge in the Amazon Rainforest, for example, is incredibly educational and gives you much greater access to nature than just a day trip. Cuzco is another brilliant base for families. The Inca heritage museum in Cuzco is excellent although feeding the guinea pigs at the market or just hanging out with the local kids in the town square are equally interactive cultural experiences your family will never forget.
1. Amazon Rainforest Lodge
As you sit on a wooden deck surrounded by tropical jungle, you'll find there's no better entertainment than to listen to the sounds of the rainforest at night. Set in the heart of the protected Tambopata National Reserve,
sustainably constructed lodges
offer access to biodiverse wildlife as well as play areas for kids to let off steam. Expect great food, English-speaking nature guides, and plenty of activities for all the family.
2. Cordillera Urubamba
The subtropical foothills of the Cordillera Urubamba are very close to Cuzco. This is where you'll see alpacas and llamas grazing on ancient pastoral farmland as you set off on a trek through the Lares Valley. Farm homestays offer an opportunity to leave the tech behind and become immersed in potato growing, cheese making and weaving. The Cordillera Urubamba is a wide-open rural adventure.
3. Cuzco
Cuzco was the capital of the Inca Empire, but for kids it's more like a cultural adventure playground. You can meet local craftspeople and learn how to make your own chocolate. Visit Mercado Central de San Pedro and its huge food court. Or just stroll around and let the kids have fun with their Peruvian peers in the town square. Cuzco is a great base for accessing activities in the surrounding countryside, too.
4. Machu Picchu
Machu Picchu
is best for families with older children. The whole experience is very well-organised. You get your time for the bus or train and an allotted slot for visiting. You move around the vast site in one direction. It's all very efficient. But if you've got kids who just want to run around and play hide-and-seek then perhaps it's best to leave the lost city of the Incas until they're really able to appreciate it.
5. Pisac
Sites like Pisac or Tibon give children much more freedom to play and run around. They're massive Inca sites and both under an hour's drive from Cuzco, so easy to get to on a day trip. Although they're not quite as impressive as Machu Picchu, the views over the surrounding hillsides are stunning. In fact, there are Inca sites all over the country. You can feel like explorers discovering Inca treasures for the first time.
Sacred Valley of the Incas
6. Sacred Valley of the Incas
A locally owned hotel in the Sacred Valley of the Incas is a great place to stay for visiting families. This is where you can visit local pottery and craft workshops or just sit and stare out over the natural peace and quiet of the Peruvian countryside. The market town of Pisac can easily be reached by bike, and there's nothing better than a day of paddleboarding on Lake Huaypo to help give you a head for heights.
Our Peru family Vacations
If you'd like to chat about Peru family or need help finding a vacation to suit you we're very happy to help.

Peru family vacations advice
Kathy Jarvis is the owner and director of our partner Andean Trails. She's been visiting Peru with her son since he was first born. Here's some advice from Kathy if you're traveling to Peru with kids: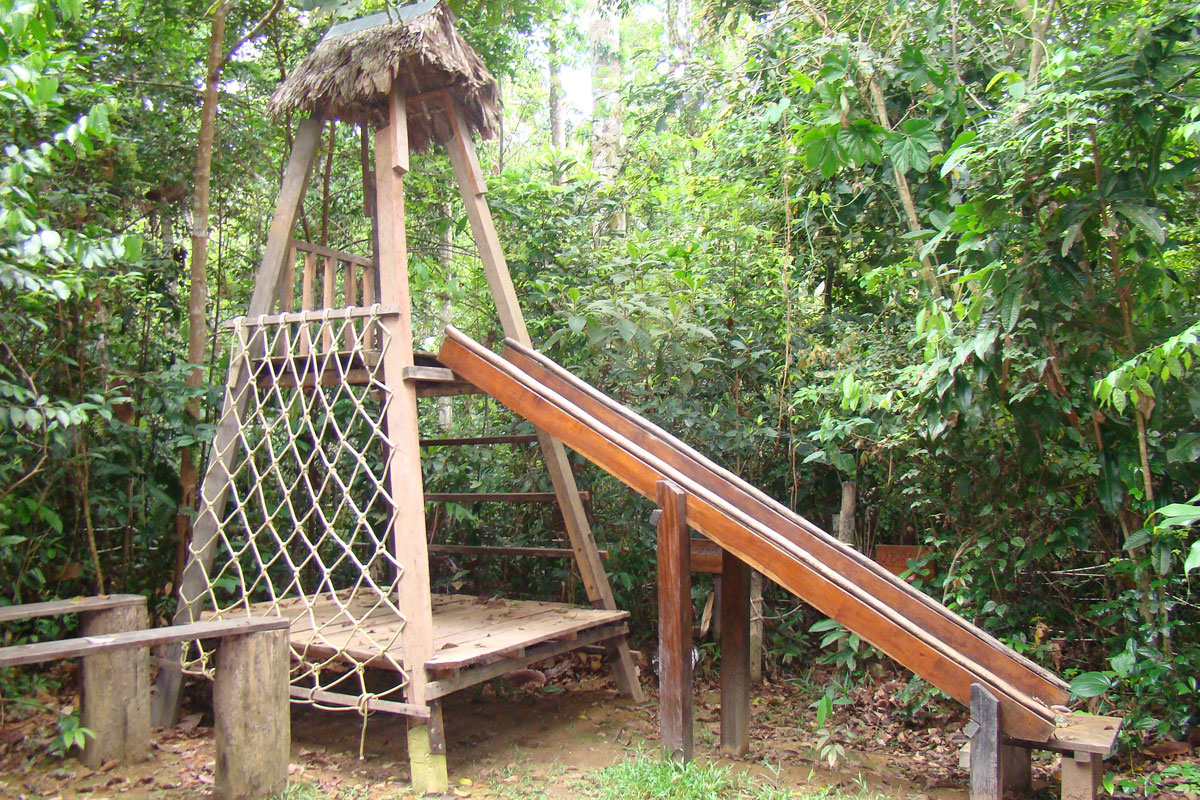 Amazon Rainforest lodges for families
"
Staying at an Amazon lodge
is great for kids who are old enough to study geography and have an understanding of conservation and environmental issues. The nature guides all speak English and it's great to see kids interacting with Peruvians and asking lots of questions. My son used to take lots of photographs and turn them into a PowerPoint to show his class when he got back to school."
Safety first
"Our activity guides all speak English and are excellent with kids. They instantly make you feel like you're part of a big family. All the activity equipment that we use for rafting and biking adheres to European safety standards. The only way you can guarantee this is to visit Peru with a reputable activity specialist."
Creepy crawlies
"There aren't actually as many insects in the Amazon as you might imagine. In fact, the lodges are constructed in such a way that very few enter the building, including mosquitoes. Also, if you avoid the wettest times of year – December to February – you won't see many mozzies at all."
Avoiding altitude sickness
"Cuzco is 3,000m above sea level, so altitude sickness can be a bit of a problem for some people. It's usually the adults rather than the kids that suffer, though. To avoid altitude sickness, go down into the Sacred Valley or lower still and stay somewhere like Arequipa. This is known as the White City, and although there isn't as much to do with the kids compared with Cuzco, it's still a nice place to stay if you want to avoid the extra elevation."
More about Peru family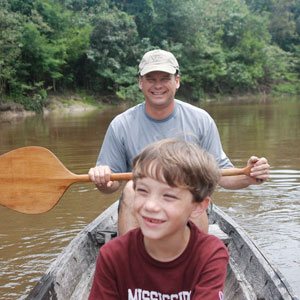 If you've always wanted to explore vast Inca sites or stay in an ecolodge in the Amazon Rainforest with the kids, now's your chance. Just make sure you read our family vacations in Peru travel guide first to ensure that you and the children have a really memorable experience.