Singapore & Sarawak vacations
Singapore and Sarawak are two very different peas in a pod. Sarawak is a Malaysian state that coats the northwest corner of Borneo in orangutan rainforests, waterfall-washed rivers and architecturally sublime cities. Meanwhile, Singapore lies a 1.5-hour flight west. Here, mindboggling skyscrapers and futuristic sky gardens tower over one of the wealthiest nations in the world.

Akin and yet worlds apart, Singapore and Sarawak offer a complementary but vastly different look into this leafy corner of Southeast Asia. And it's an exceedingly picturesque puzzle.

But for all their superficial differences, Singapore and Sarawak share a similar soul. These are two trading outposts with a complex colonial history that left the traditions of the diverse assortment of Malay, Chinese, Indian and indigenous residents crumpled but intact. This extraordinary ethnic mix inspires everything from the Taoist and Hindu temples of Kuching, to the food stalls and wet markets of Singapore's Little India and Chinatown.
Singapore and Sarawak are also green giants. Sarawak is your entryway to the Bornean jungle and its most famous residents, the orangutans. Singapore is a garden city – a pocket-sized metropolis flush with over two million trees. Read on to discover why we think Singapore and Sarawak make a perfect pair.
Our Singapore Vacations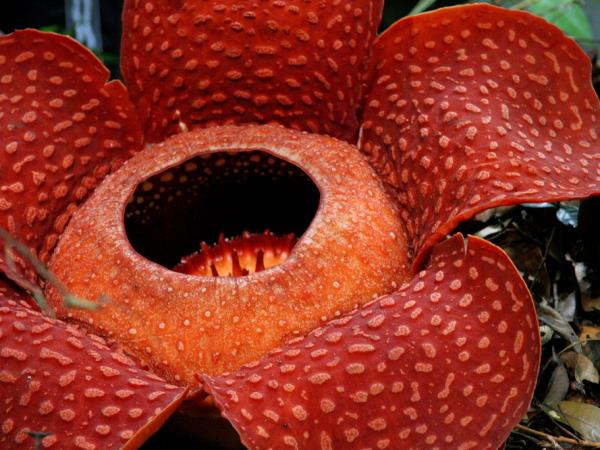 A wildlife and Cultural Vacation to Singapore and Sarawak
From
US $

2875
14 days
inc UK flights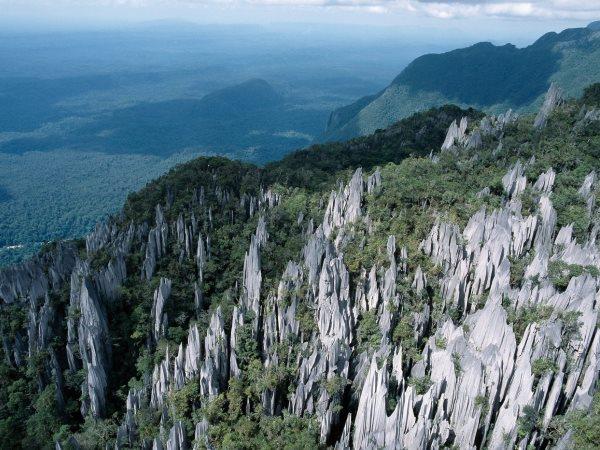 Discover beautiful Sarawak with a 2 night Singapore stopover
From
£

1720
15 days
ex flights
Sarawak: a nation of national parks
Most vacations to Singapore and Sarawak start in Kuching, the capital of Sarawak state. As well as setting out Chinese temples and the White Rajah-era Sarawak State Museum, it's your way into Bako National Park. This is the oldest and littlest national park in Sarawak, but what it lacks in size it makes up for in its helping of vulnerable animal species. Silvered leaf and proboscis monkeys howl from the canopies, rhinoceros hornbills swoop between mango trees, and monitor lizards and wild boars scuttle around the rainforest floor.

You might also swing by the Semenggoh Wildlife Centre, where conservationists have been on a mission to reintroduce injured and orphaned orangutans back to the wild since 1975. If prehistoric plants are more your cuppa, you'll have the chance to go to Gunung Gading National Park. It's one of the best places to see the Rafflesia – the biggest flowering plant in the world. You'll need to go with a guide who can root out the ruffled wild orchids and carnivorous pitcher plants lining the boardwalk trails, and who knows the best spots for a streamside picnic.

Fancy staying overnight in the rainforest? Try Batang Ai National Park for size. A Sarawak vacation specialist can pair you up with an Iban boatman, who'll sail you upriver while telling you about the ways of life of the largest tribe in Sarawak. You might choose to stay in a jungle lodge or go for a homestay, where you can spend more time with an Iban family.

Stick around the Gunung Mulu caves till dusk, when two million bats wake up from their daytime snooze and pile out for dinner.

Gunung Mulu National Park cosies up with Brunei in the far east of the state, about a 1.5-hour flight away from Kuching. The Mulu Skywalk takes you through vines and ferns taller than telephone poles. When you've seen what's up above, it's time to go down below. You'll need a guide to navigate through the subterranean weave of the Mulu Cave network. Deer Chamber is as high as the Statue of Liberty in parts; Clearwater Cave is 107km long; Wind Cave drips with stalactites and stalagmites.
Singapore: the city in a garden
The second part of your vacation has you emerging from the rainforests of Sarawak into the forest of skyscrapers and parks that is Singapore. Often dismissed as a stopover city, Singapore has a high-flying reputation that totally neglects its nuances. Spend a few days here under the wing of a Singapore vacation specialist, however, and you'll realise that the city-state is more than just a place for bank-breaking cocktails.

Instead, you'll hop on a food tour of Chinatown, where one of the hawker noodle stalls won a Michelin star in 2016 and sugar cane juice is served as coolers. Where else in the world can you get a Michelin meal for a couple of pounds? You could also try coconut toast and strong Singaporean coffee at the old-time Chinese coffee shops (kopitiams) kitted out with marble tables and stacks of yellowed newspapers.

Singapore is a city that prides itself not as a garden city, but as a city in a garden.

You'll get plenty of free time in Singapore, so make sure you put time aside for the city parks. Scale the Supertrees and corkscrew to the top of the Cloud Forest at Gardens by the Bay, before treading the history trail through the banyans and baobabs of Fort Canning Park. You'll soon forget that you're in a city with one of the highest population densities in the world.
Our top Singapore Vacation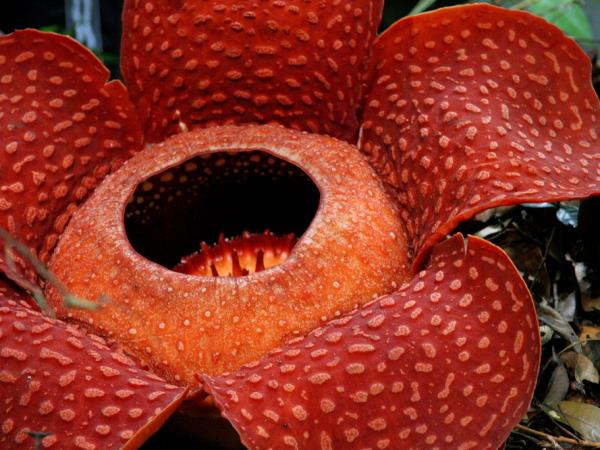 A wildlife and Cultural Vacation to Singapore and Sarawak
From
US $

2875
14 days
inc UK flights
Tailor made:
This trip can be tailor made throughout the year to suit your requirements
If you'd like to chat about Singapore or need help finding a vacation to suit you we're very happy to help.

Singapore & Sarawak vacation tips
Travel with a Southeast Asia specialist
Sarawak is all about wildlife-rife rainforests. Singapore is a history-packed city with a fabulous food scene. In both cases, it's wisest to explore with the help of a Southeast Asia vacation specialist. They'll pair you up with local guides and sort out hotels and transfers. They're also invaluable if you'd like to meet the Iban tribespeople of Sarawak.
Consider a tailor made trip
Most vacations to Singapore and Sarawak are tailor made, so you can spend as much (or as little) time in each place as you like. There's so much to see, however, that most tour operators recommend going for at least two weeks: around 11 nights in Borneo and three nights in Singapore. If three nights doesn't sound like enough time to eat drink your way around Singapore's rooftop bars and hawker stalls, then you can request a couple more. If you'd like to sneak in a few days at Tanjung Lobang beach before flying out of Sarawak, then just speak to the vacation company and they'll sort you out with a locally run hotel.
Don't rule out rainy season
Both Singapore and Sarawak swelter under tropical climates that jiggle between 27°C and 32°C year-round. Humidity is a given, but thankfully both places tend to be sheltered from the worst of the Southeast Asian rainy season. April to September is drier; November to January is umbrella weather. November is also Diwali, and it's one of the most joyous times of year to be in Singapore. Take an umbrella to protect against both rain and shine, and you won't go far wrong whenever you go.
More about Singapore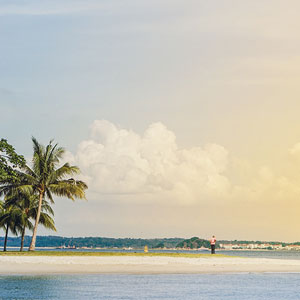 Finding out the best time to visit Singapore can often depend on when you have an opportunity to get away, although Diwali and Chinese New Year are certain to be highlights if you're traveling over autumn or towards the end of January.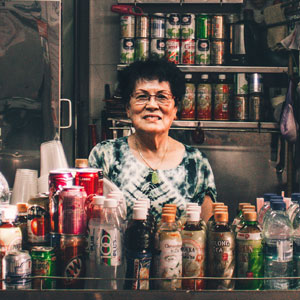 Our Singapore vacations travel guide has been designed to help travelers sort the artificial from the authentic with a map and highlights section to ensure you make the most of your time exploring away from the skyscrapers surrounding Marina Bay.