Best time to go on a self drive tour in South Africa

Whatever time of year you travel, vast and diverse South Africa offers something incredible, somewhere.

If you're heading to Cape Town, the winelands and the Garden Route then October to March is the best time to go. School vacations and hot weather can make the summer month of December crowded, while spring-like October and November bring wildflowers to the Garden Route. If you don't mind chilly nights, then Hermanus comes to life in September with festivities marking the start of the whale watching season. April and May offer excellent wildlife viewing in KwaZulu-Natal, and pleasant temperatures for hiking in the Drakensburg Mountains. And while South Africa's eastern reaches are driest during April to September – perfect for some time on the Elephant Coast beaches – you'll need your brolly handy in Cape Town.
Garden Route Weather Chart
Our South Africa self drive Vacations
Is a South Africa self drive vacation for you?
Go on a South Africa self drive vacation if…
You want to travel independently but feel supported. Self drive vacations are the best of both worlds. Day to day, you're traveling independently, but have the reassurance of knowing there's someone to call if you need support. You'll benefit from must-see suggestions and the convenience of all your accommodation and activities booked for you.
You want to make the trip your own. Your South African vacation specialist will be able to suggest which routes work best, but beyond that you have pretty much full control over your itinerary. Fancy an extra night in Cape Town? No problem. Want hiking or wildlife to be the main focus of your self drive trip? All completely doable.
You enjoy meeting local people. South Africa self drive vacations give you plenty of opportunity to pull up at roadside markets or duck into cafes. Local people are often the highlight of a vacation, telling you about everyday life here and helping you discover that underrated viewpoint or brilliant restaurant.
You want more than a safari. Yes, its game reserves are some of the best in Africa, but on a South Africa self drive vacation you'll combine elephants with whale watching in Hermanus, hiking in Tsitsikamma National Park or tours of the Ango-Zulu Battlefields. Township tours with local residents and emotive museums open your eyes to the legacies of Apartheid, while visits to Zulu homesteads unveil a fascinating, ancient culture.
Don't go on a South Africa self drive vacation if...
You want to see it all. South Africa is big, and while combining Cape Town with KwaZulu-Natal might look possible on paper (or Google) in reality it's not feasible on a self drive vacation. Give yourself more time out of your car than in it by sticking to one region. The variety offered by Cape Town and the Garden Route is perfect for first-time visitors, while KwaZulu-Natal is wilder, with world class safaris, wetlands and distinctive Zulu heritage. You only have a week. Limiting the number of one-night stops you make is one of the recurring recommendations in our customer reviews. Staying longer in each place gives you time to enjoy each destination, but it makes it very difficult to see much in just one week. You'll need at least two weeks for a self drive trip, and the longer you stay the more worthwhile your long-haul flight. You want to go electric. Realistically you're going to be hiring a petrol (or diesel) car for this trip. Electric cars aren't really an option at the moment in South Africa – there is currently little charging infrastructure in place and current electric engines are incompatible with the distances you'll need to cover. Make your preference known though – only through demand will things change. You're expecting to find racial harmony. Apartheid may have officially ended in 1994 but wherever your South Africa self drive vacation takes you, Apartheid's legacy of inequality and prejudice won't be far behind.
Our top South Africa self drive Vacation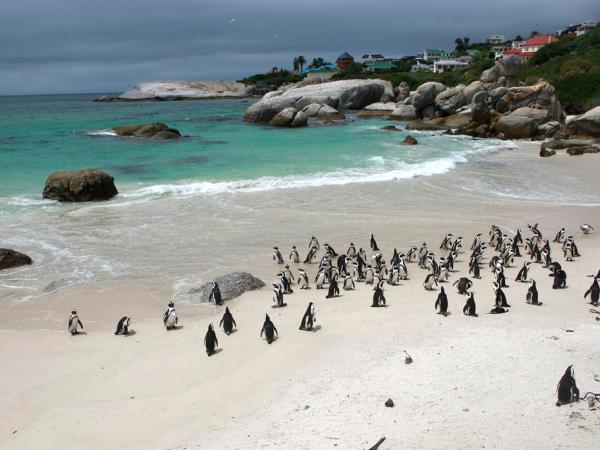 Explore Cape Town, the Winelands and the Garden Route
From £2650 to £4500 15 days inc UK flights
Tailor made:
This trip can be tailormade throughout the year and can be adapted to suit your interests, budget and requirements as necessary
If you'd like to chat about South Africa self drive or need help finding a vacation to suit you we're very happy to help.

Driving in South Africa is fairly straightforward and easy. You'll drive on the left – so if you're based in the UK there's no tricky changing to the other side of the road – and the roads are well maintained, especially in the Western Cape. While you may be a bit nervous about driving in the city, Cape Town is a breeze compared to London. The city is relatively small, easy to navigate and parking is plentiful. To make things as easy as possible for you, your self drive specialist will usually arrange to transfer you from your flight into Cape Town and deliver your car to your accommodation a few days later once you've had a chance to settle in. Drivers need to be 21 to hire a car in South Africa, as long as you hold a valid driving licence, with no upper age limit.
If you're planning to bring the family then a self drive vacation works well, giving you the independence to stop for loo breaks and snacks as often as you like, without holding up a larger group. Your self drive specialist will be able to create an itinerary with your family in mind, keeping driving distances short and experiences exciting.
While South Africa's crime rate is notoriously high, most incidents take place away from tourist areas and the majority of vacations here are safe and go without a hitch. It's wise to be aware that hire cars can be a target for thieves, but easy precautions – for example, not leaving any valuables in the car while its parked, or leaving anything on display – will help mitigate the risk.

Be aware that other drivers frequently break the speed limit, and that overtaking can occur from any lane – even the hard shoulder. It's also not advisable to drive at night if you can avoid it, especially along the approach roads into Kruger National Park and around KwaZulu-Natal.
South Africa self drive vacation advice
Charlotte Maile, from one of our leading South Africa self drive specialists, Audley Travel, shares her advice:
Itinerary tips
"Incorporate Route 62 and a drive over the Swartberg Pass in to your Garden Route trip, or avoid the Garden Route altogether and focus more around the Cape Town and Winelands region itself, probably the most scenic part of the country with hundreds of spectacular mountain passes. The Cape West Coast self drive is a lesser known but no less impressive itinerary to consider. I would also highly recommend self driving the Kruger NP, it's a very different experience to the private game reserves but for those with a sense of independence and adventure it's a wonderful way to explore one of Africa's greatest wildlife parks."
Navigation advice
"Download offline Google Maps on your smartphone before you go. You mobile phone doesn't use data roaming for the GPS positioning, so if you have the maps downloaded you can use Google Maps for navigation (albeit without traffic update info) but this is generally much better and more accurate nowadays than SatNavs – and costs nothing either."
Simon Mills from another of our leading South Africa self drive specialists, Native Escapes, shares his thoughts on self driving in South Africa:


Sat Navs
"Sat Navs are not really required. They may take you the quickest way - but not necessarily the best way. Any operator worth their salt should provide detailed driving directions and maps for you."


Making the most of your time
"Go with a sense of adventure. You will find some lovely places to visit and restaurants that are hidden gems, with great coffee and food."
More about South Africa self drive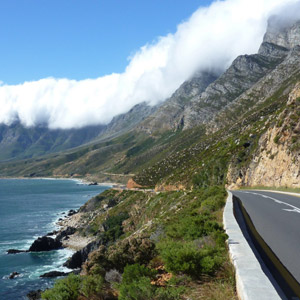 Garden Route self drive vacations in South Africa extend this classic chunk of coastline into an on-the-road odyssey including Cape Town, wine tasting in the Winelands and whale watching in Hermanus.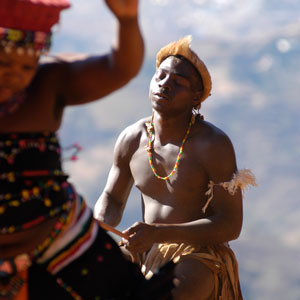 KwaZulu-Natal self drive vacations open up big game parks and battlefields, Zulu culture and an idyllic protected coral coastline.