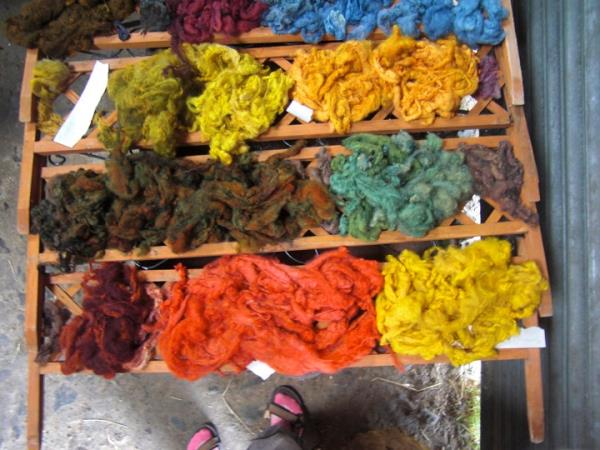 From
£895
excluding flights
Rosie worked tirelessly to make it the perfect vacation, from preparing the fleece, collecting the plants used in the dying, the dying itself, and of course, carding and spinning the wool. She and Alex made delicious, healthy meals and made sure the experience went smoothly.
(more)
Celia Winkler
Going through the whole process of watching the sheep being sheared, working with the fleece, gathering plants to dye with, creating amazing colours and then using them to create my felted wall hanging.
(more)
Kathy Lovatt
The experience was incredible, better than we imagined. It was magical to work with all the natural materials in such a beautiful setting. Ten out of ten.
(more)
Robin Lentz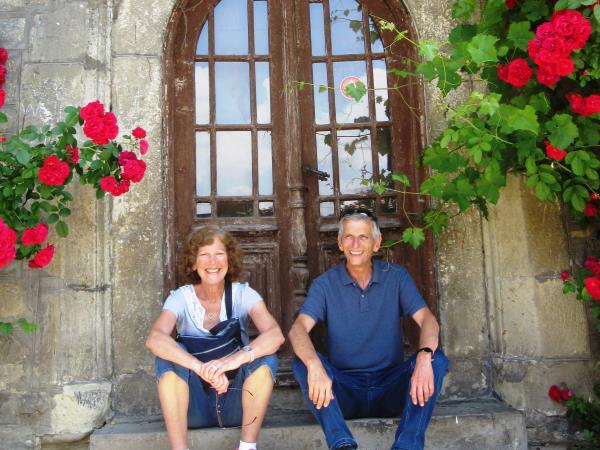 From
€770
excluding flights
There were so many highlights of the trip but we all agree that sitting around the dinner table sharing conversation and learning about this beautiful part of the world and making new friends was an unforgettable experience.
(more)
Susan Chortyk
Excellent!!!
(more)
Haruyo and Neil Abramson
The enormous warmth and helpfulness of the people we met surmounted the language barrier.
(more)
Rachel Ganz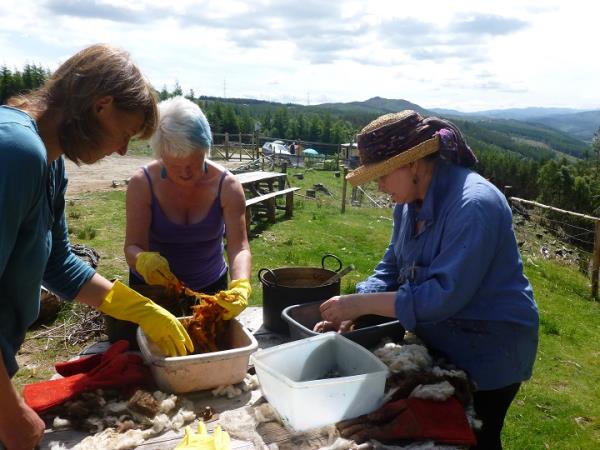 From
£150
excluding flights
Memorable parts?
The location was superb with amazing views overlooking the glen. We learned fascinating traditional skills, collecting lichens and bracken fronds from the woods and making up a wide range of natural dyes, using open wood fires. We dyed fleeces and fabric, mixing our colours, which were astonishingly vibrant and ready to take on to the next step for spinning or felting. Rosie and her family were very welcoming and gave us wonderful outdoor lunches.
Tips?
Bring sensible...
(more)
Annie Hibberd