Responsible tourism in Transylvania
---
Travel right on vacation in Transylvania
Protecting the wildlife in Transylvania's forest filled valleys is just as important as preserving the region's cultural heritage and without a sensible and sustainable approach to tourism several of the more remote villages might well find themselves cut off from positive financial and social benefits. Supporting local communities can be as simple as seeking out family run guesthouses as alternatives to city hotels where the pace of life is slower and souvenirs come in the form of locally made cheese and handcrafted spoons as opposed to mass produced vampire mugs and fridge magnets. Finally, although hunting is part of life in rural Transylvania attitudes to animals are starting to change with bison rewildling projects and the Libearty Bear Sanctuary becoming the norm as opposed to the caged horror shows associated with the past.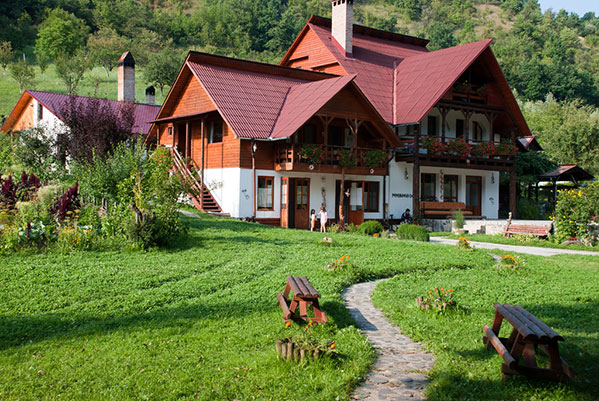 People & Culture
---
Preserving the past, & the future
From UNESCO to HRH the Prince of Wales, Transylvania is not lacking in supporters when it comes to preserving its cultural and natural heritage. Regarded as Romania's hidden gem, the region is still resisting the charms of mass tourism and although the Transylvanian tourist board continues to float the idea of a Dracula inspired theme park, plans have so far gone down with locals like a lead bat. Although tourist hubs, like Brasov, do exist they are still in the minority with the rest of the region, especially outside of the major cities, providing a glimpse at an authentic way of life about as far from vampire mugs and blood-smeared kitchen aprons as you could hope to conceive. The more tourists that spend their time and their vacation funds in rural areas of Transylvania the better for local economies with Saxon villages, Carpathian foothills and wildlife watching tours all doing their level best to coax responsible travelers out of the city and into the wild. Charity schemes, such as the
ADEPT Foundation
, have also started to work with farming communities to help them develop a sustainable future without compromising traditional livelihoods. For over a decade, ADEPT have been protecting Transylvania's countryside and rural landscapes by encouraging farmers to develop species-rich meadows where natural biodiversity is far more important than the need to use artificial fertilisers and hazardous weed control. Local craftspeople and food producers are also encouraged to continue their traditional production techniques whilst utilising new skills to market high quality products at the heart of rural tourism. It's this sort of commitment to sustainable tourism that makes Transylvania such a pleasure for responsible travelers, with local communities right at the heart of organised tours.
What you can do
Getting out of the city centers and into the countryside is the best way to help Transylvania protect its rural traditions and ensure a sustainable future for farming communities and smaller villages. Buying authentic, locally made, products and meals in independent taverns is another way to ensure your money is going where it is needed most with overnight stays in village guesthouses and with local families certain to give you a far deeper understanding of the real Transylvania.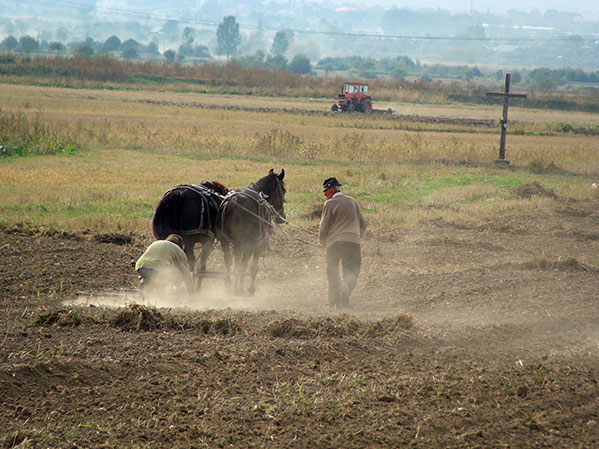 WILDLIFE & ENVIRONMENT
---
We're not just going on a bear hunt
A visit to Transylvania is guaranteed to get your pulse racing and not least of all through tales of 'you know who' around a log fire on a cold winter's night. Unfortunately, for some, legends of old aren't enough to keep the wolf from the door and the only way they can get their adrenaline kicks is to hunt animals for 'sport'. Transylvania, and the rest of rural Romania, has a long history of hunting with boar, deer, badgers, rabbits and chamois all regarded as prime targets between the cross hairs. Believe it or not, brown bears are also regarded as fair game for hunters with 250 permits issued during autumn (Sep – Dec) and spring (Mar – May) hunting seasons. Hunting is as much a part of life in the Transylvanian countryside as farming or wine making and don't be surprised if you hear the crack of a shotgun or the baying of bloodhounds from as early as August 1st – the opening of wild boar hunting season. Understanding that the traditions of Transylvania aren't always going to be in keeping with our own values is another aspect of approaching with an open mind. Rural communities have often had to hunt for food or to protect their livestock, with bears, wolves and lynx all considered to be predators rather than animals that should be protected. Responsible tourism in Transylvania is not about changing traditions and lifestyles through telling people what they can and can't do; it's far better to demonstrate tangible, positive results that benefit both local communities and the surrounding natural environment. In the case of hunting: the more tourists that come and stay in remote areas because they want to see and track animals in the wild, the more local people will see the financial benefits of protecting wildlife and in so doing develop a more sustainable future through responsible rural tourism.
What you can do
Keep your eyes peeled for rural restaurants featuring
tocanita de urs cu ciuperci
(bear stew with wild mushrooms) or
laba de urs
(bear paw) on the menu. Maybe voice your opinion or maybe boycott the restaurant, but do remember that smaller rural restaurants need your trade. The choice is yours. Go on bear, wolf and lynx tracking trips with a local expert who will show you how to hunt these wild animals without weapons. The adrenaline will still flow just as freely and memories of your first sighting will be more than worthy of trophy status.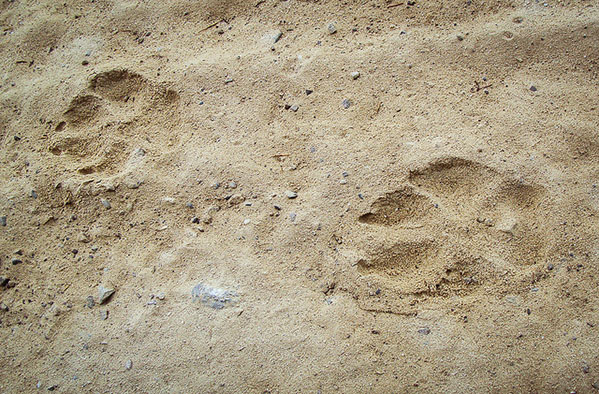 Responsible tourism tips
---
Travel better in Transylvania
Anne Smellie, from our supplier Oyster Worldwide, shares her passion for volunteering at the Libearty Bear Sanctuary: "Animal welfare has not taken a main stage in Romania, and this sanctuary is a real exception to the rule, working actively with passionate Romanian people in caring for mistreated bears. You work alongside upwards of 80 bears that have been rescued from circuses, tourist attractions and hunters. Many come with a shocking amount of baggage – kept in a cage they can't turn around in so they can never hibernate, or blinded so they would never escape. It is a privilege to work in the beautiful foothills of the Carpathian Mountains and really make a contribution to a moving cause."
Thankfully, Transylvanian schools and orphanages do not work on a revolving door policy for vacation volunteers looking to 'make a difference' over the course of a weekend. If you would like to donate funds or equipment to a local educational or healthcare facility please talk to your vacation company and find out how to do so. One organisation that we recommend helping to fund is Hospice Casa Sperantei, an Anglo-Romanian charity that sets up palliative care facilities for hospices in Brasov, Fagaras and Zarnesti.
Instead of renting a car or using a taxi van try to travel by public transport or in a horse & cart taxi before discovering Transylvania on foot or by bicycle.
Although it can be tempting to snap a pic of a farmhand easing hay with a pitchfork onto an ever-burgeoning stack or perhaps an elderly, yet strong as an ox, local woman drawing water from a well, make sure you ask first before taking photographs. Rural life can be characterful and extremely photogenic, just think about what it means to invade a person's privacy before acting on impulse.
Many of the people living outside of Transylvania's towns and cities won't know a great deal of English unless they're involved in tourism and if you're exploring in counties where there's a large Hungarian population, such as Harghita, Covasna and Mures, they won't know a great deal of Romanian either. Take a Romanian and Hungarian phrasebook and practise at the local markets, taverns and with guesthouse hosts to get a handle on friendly welcomes and cheery goodbyes.
Heeding expert advice and sticking to signposted paths is certainly the most responsible way to trek in Transylvania with an accompanying local guide definitely an excellent idea if you're looking to avoid stomping on wild orchids or intruding on farmers' fields. Wildlife watching is also best undertaken with a guide and will bring you much more success as well as less chance of stumbling on a brown bear with cubs or wild boar with piglets.
Basing yourself in one of several small villages, such as Malancrav, Crit or Viscri, really opens up the rural nature of the region with chances to stay with a local family or within a genuine Count's lovingly restored guesthouse, certain to open your eyes to the real Transylvania.
• Although stepping back into the past certainly has its benefits it's wise to remember that not everything should be viewed through rose-gilded glasses. Poverty exists, especially in more remote rural areas; the status of women in Transylvania is probably not on the same level as you'd hope to find; and things won't always function in the way that you're used to, including Wi-Fi connections and potholed roads. Learn to travel with patience and an open mind.