Turtle conservation in Kefalonia
"One of the nicest things about volunteering with turtles in Greece is that you get to meet like-minded people from different ages and backgrounds," says Dimitra Christidi, biologist, environmental educator and guide at our partner Natural Greece. "Everyone shares the same passion and enthusiasm about the turtles and wildlife in general, so there's a lot to talk about."

"Volunteers start as strangers and become friends," agrees Chantel Kyriakopoulou-Beuvink, Natural Greece's founder. "We know that people often meet again after their trip. There are really good vibes."

The Ionian island of Kefalonia is an important nesting ground for endangered loggerhead turtles, with the occasional green turtles and leatherbacks also stopping by. But adult and infant turtles alike face multiple threats, many inadvertently caused by human activity on the island's beautiful beaches.
Threats to turtles
Sea turtles always return to the beach where they were born to lay their eggs, often decades later – an amazing feat of memory.

But if they arrive to find a busy or loud beach, the turtles will simply return to the ocean and 'lay' their eggs there, and lose them.

When turtles do manage to lay their eggs successfully, it's no guarantee they'll hatch, or that those that do hatch will make it into the sea. Hatchlings are drawn towards the brightest light, and without intervention, they may never find their way to the water and will die of dehydration and exhaustion when the sun comes up in the morning.
Turtle volunteer projects in Kefalonia

Everything you do as a volunteer can contain surprises. It could be that you don't see much one morning, or you can see something that you never expected.

Thanks to the efforts of turtle conservation projects in Kefalonia and other parts of Greece, every year thousands of turtle hatchlings do manage to reach to the sea. Of them, a small fraction will reach adulthood, and eventually the females will return, completing the cycle.

Volunteering with turtles in Kefalonia means you can learn about what's involved with these important projects by shadowing and helping permanent full-time team members. And if you opt for a longer stay of two or more weeks then you can get more hands-on as you receive more training.

"Whenever you see wildlife in their natural habitat it's an amazing experience," says Dimitra, "but with turtles it's even more so because you get to see the turtle lay her eggs, or the eggs hatch, right in front of you."

"Night patrols are exciting," adds Chantel. "We use infrared light so as not to disturb them. You remove obstacles so the hatchlings can reach the sea and, if needed, you support them. We also have to make sure there's no nuisance at the beach, like people making campfires or being too noisy, because this disturbs them.

"Everything you do as a volunteer can contain surprises. It could be that you don't see much one morning – especially early morning shifts – or you can see something that you never thought you would."
If you'd like to chat about Turtle conservation or need help finding a vacation to suit you we're very happy to help.

What to expect when you volunteer with turtles in Kefalonia
There are different types of turtle conservation projects in Kefalonia so everyone can get involved to the extent they prefer. Longer, more hands-on projects, or shorter trips that offer more of an introduction to volunteer vacations and are suitable for families with children.
Volunteering tasks
Turtle conservation projects in Greece will have a number of different tasks that volunteers will get involved with, such as:
Following adult turtle tracks to find nests, then enclosing and marking their locations Relocating nests that are threatened, perhaps by weather or erosion Shading nests to protect hatchlings from becoming disorientated Helping hatchlings reach the sea, such as by moving beach furniture Excavating hatched nests to determine numbers Beach clean-ups Watching as researchers use drones and cameras to monitor turtle behaviour Public education – talking to interested tourists or visiting schools and community projects
Long & short-term volunteering
Our Kefalonia turtle vacations can range from one to 16 weeks long, during which you'll join a small group made up of other volunteers as you shadow, learn from and assist permanent project members. Often these are locally run organisations that provide year-round employment for local Greek people.

Due to the investment needed in training volunteers, if you want to develop skills and knowledge, and really get hands-on with different tasks, then you need to stay for at least two weeks and ideally longer.

Most turtle conservation vacations are aimed at people aged 18-plus (although family trips are available), and you'll join larger fieldwork projects, sharing simple self-catered accommodation. Additionally, you will often be out working at night, when the turtles nest.
Small group trips
Small groups of up to 10 people are accompanied by a naturalist tour leader who will ensure you're where you need to be on time each morning, and help with everything from advice on activities to arranging breakfast boxes for those early starts. You'll stay in comfortable studio apartments or a beach hotel and cycle the short distance back and forth to the project.
When to go: turtle nesting season in Kefalonia
Turtle nesting season in Greece is normally from May to mid-August, and hatching season runs from mid-August to October. Female turtles lay their eggs in the warm sand then return to the sea, never knowing whether they hatch or not.
Family-friendly turtle volunteering
Shorter stays are suitable for anyone who wants to learn more about turtle conservation, including families. Children as young as eight can take part in daily tasks that usually take place in the mornings, leaving your afternoons free for exploring the island – swimming, snorkelling, kayaking or visiting the town of Argostoli.
Supporting Archelon
The Greek turtle conservation organisation 
Archelon
has been operating since 1983, repeatedly pleading with local government to act and for developers to adhere to the recommended guidelines for construction.
Archelon not only joins the lobby to have illegally constructed hotels on nesting beaches demolished, but also ensures that habitat protection is enforced by tourism businesses on the beaches. That includes keeping the beach clear at night, and lights switched off, and ensuring that any turtle watching excursions are handled responsibly.
Returning via Athens? Stop in at Archelon's 
Sea Turtle Rescue Centre
which helps rescue and rehabilitate injured and sick turtles, and raise public awareness.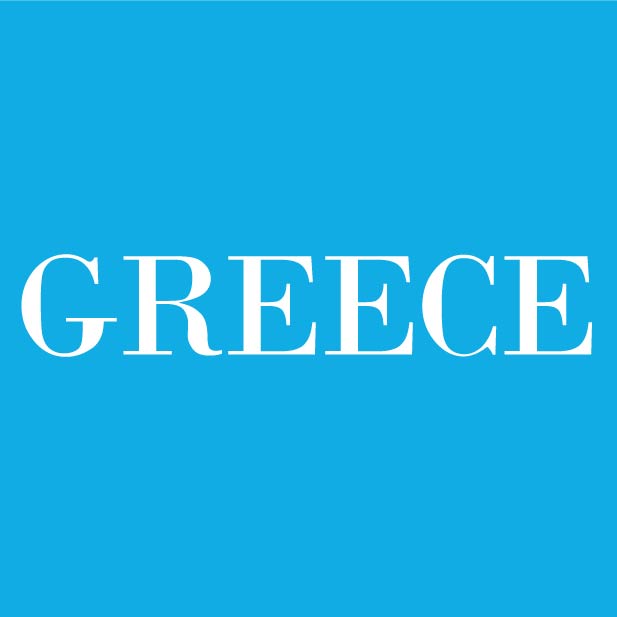 Responsible Travel would like to thank Greek National Tourism Organisation
for their sponsorship of this article.
More about Turtle conservation